All the stats you need to know about Manchester derby
All the stats you need to know about Manchester derby
Dec 06, 2019, 05:48 pm
3 min read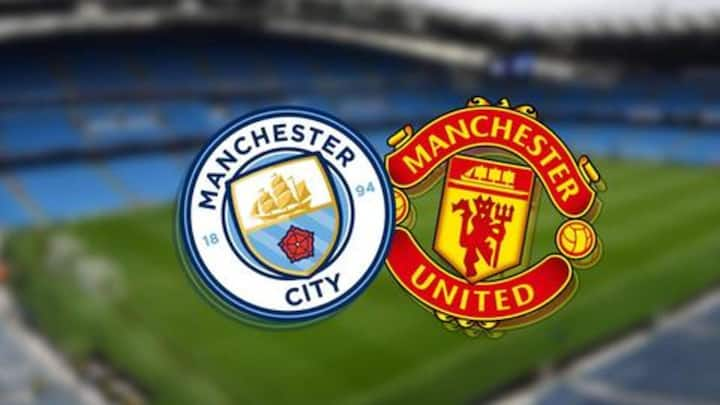 Saturday would again be a derby day in the Premier League as defending champions Manchester City collide against city rivals Manchester United at the Etihad Stadium. The derby is expected to be at its highest intensity as usual. Furthermore, both teams are fighting for supremacy in the top four. Meanwhile, here we present all the important Manchester derby stats you need to know.
Wayne Rooney and Sergio Agüero lead the chart for goals
Starting with the goal-scorers, the derby has seen a number of them. As for the record for the most goals, former United legend Wayne Rooney scored 11. Meanwhile, Sergio Agüero has nine to his name for City.
United hold the record for longest winning run against City
United swiftly dominated City under Sir Alex Ferguson, as it was between 1993 and 2000 when the former held a seven-match winning run against the side. Meanwhile, between 2013 and 2014, City notched up their best winning run, of four matches in the EPL, following the departure of Ferguson.
City hold the record for biggest derby win
As far as winning by a big margin is concerned, City hold the official record of a 6-1 rout on two occasions. Incidentally, both came at Old Trafford (January 1992 and October 2011). As for United, they decimated City 7-1 in a war league derby at Maine Road in April 1941. Although the result is not considered an official one, the derby still stands.
Ryan Giggs and Vincent Kompany have played the most derbies
When it came to the Manchester derby, United had one man they could always rely upon, and it was Ryan Giggs, as the legend went on to play 29 EPL derbies. As for City, Vincent Kompany holds the record for having played 20 EPL derbies.
Five players have represented both clubs in Premier League
It is unique to see a player from a club making an appearance for a rival club. On the same note, a total of five players have represented both Manchester clubs so far in the Premier League era. Interestingly, all played for United initially, before the move. The players include Peter Schmeichel, Andy Cole, Owen Hargreaves, Andrei Kanchelskis, and Carlos Tevez.
Some Opta facts prior to Saturday's derby
Following are some of the Opta facts prior to Saturday's derby: United have lost just once in their last four away encounters in Etihad, which was last season (1-3). United are unbeaten in their last five EPL ties against the big six, which also includes the four matches this season. Pep Guardiola has won four of his six EPL games for City against United.