Watford 1-2 Manchester United: Key talking points from the match
Watford 1-2 Manchester United: Key talking points from the match
Sep 16, 2018, 10:50 am
3 min read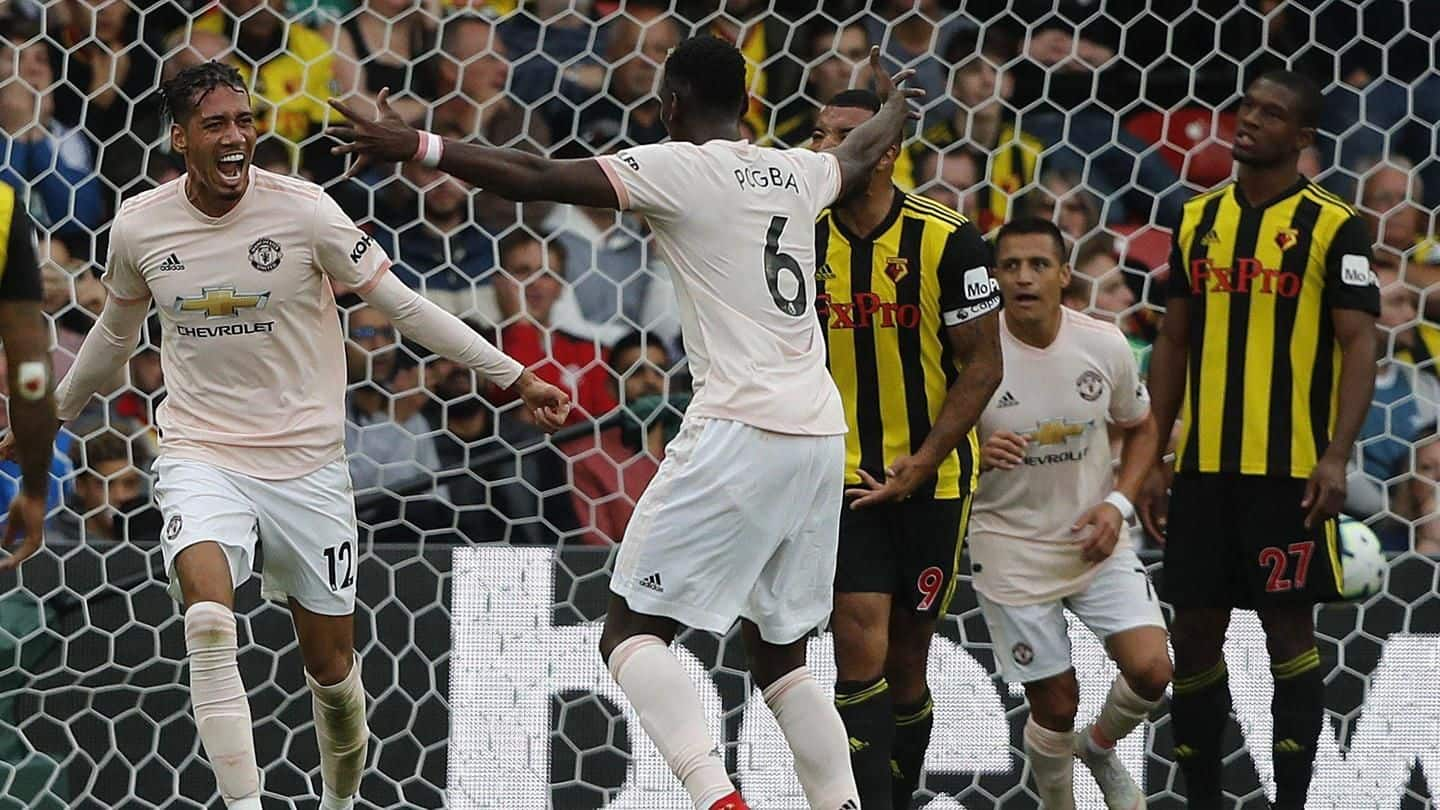 Last night, Vicarage Road witnessed hosts Watford's winning streak being brought to an end by Manchester United. Goals from Romelu Lukaku and Chris Smalling helped seal three points for United and saw them climbing to eighth spot on the league table. Though the Hornets lost, they put up a valiant performance, especially in the second half. Here are the key talking points.
David de Gea is back to what he does best
David de Gea was under a lot of fire, since the start of this season. There was a sudden dip in his form and David de Gea was not looking as sharp as usual. However, that is now a thing of the past as last night, the Spanish custodian was back in business. He made some crucial and astonishing saves against Watford.
United need more goal-scorers
Lukaku is having an impressive run this season. He has already netted in 4 goals in 5 EPL appearances. The Belgian striker has been great in front of goal, but United seem to be completely dependent on him. Other forwards also need to contribute, so that even when Lukaku does not perform, there are others to fill the gap.
United were quite poor in the second half
The first half saw Manchester United put up a beautiful game of football on display. There were immaculate passes, good movements, and a sense of purpose to how Mourinho's men were playing. But in the second half, United's players seemed much less sharp. Even Mourinho said, after the match, that he expects United to play like they did in the first half.
Watford put up a commendable performance
Javi Garcia, their new manager, has transformed Watford into a side which plays beautiful, innovative football. Watford have great passing between players and the way they were able to breach United's defense tells a lot about Watford's improvement. The goal, which they scored, was another example of their beautiful passing, somewhat reminiscent of what Messi and Jordi Alba do at Barcelona.
Smalling and Matic were involved in two important moments
The goal by Chris Smalling was a beauty as he landed the ball on his chest and turned sideways to put it in the back of the net. On the other hand, Matic was involved in United getting their second suspension in as many Premier League matches. Earlier, Rashford was shown the red and banned for three matches for his conduct against Burnley.