5 strikers who can potentially replace Luis Suarez
5 strikers who can potentially replace Luis Suarez
Sep 16, 2018, 12:45 am
3 min read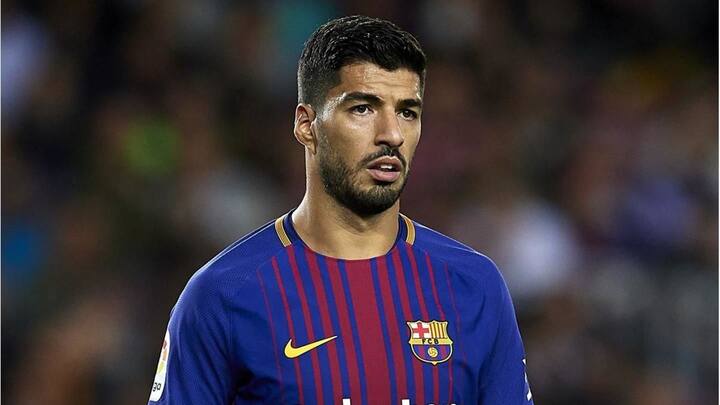 Without a shadow of a doubt, Luis Suarez is one of the most talented strikers, modern football has ever produced. He began showing his flair at Ajax, then at Liverpool, and finally created magic alongside Leo Messi. However, the Uruguayan 'El Pistolero' is 31. He is losing his agility, making it pragmatic for Barcelona to look for a replacement. Here are 5 probable candidates.
This player can become a goal-machine
Barcelona's number one target should be Harry Kane, the Tottenham captain and goal-machine. Kane has creativity, powerful shots, and can produce consistent performances, all of which are required at a club like Barcelona. With Messi, Dembele and Coutinho to provide him the ball, Kane can become a Camp Nou favorite in no time, if he decides to move from his boyhood club.
Messi's compatriot Mauro Icardi can also fit in well
Barcelona can also consider Mauro Icardi, the captain of Inter Milan as a viable replacement for Suarez. Considering how good the defense of Italian teams is, Mauro's tally of 29 goals in 34 appearances, last season, is a remarkable feat. He is unselfish, can pass the ball into the right territory and is prolific. All of which you need to be successful at Barca.
Griezmann can fit in well with Barcelona as well
Antoine Griezmann is already a huge footballing figure in his own right. He has been really successful with his national team. He was an integral part of France's World Cup-winning squad in Russia. Griezmann has all the qualities which Barca are seeking- he has great footwork, good vision and an eye for goal. However, he is not a striker and usually plays deeper.
The German youngster from Leipzig can work well at Barcelona
Leipzig's 22-year-old Timo Werner has turned out to be a sensation and can be seen as a long-term replacement for Suarez. The youngster is perfectly suited to Barcelona's style as he can play wide-out, when the team moves forward. Werner has impressed with not only his goals but also assists. His creativity and long-range shooting ability would be bonus.
This City star can do wonders for Barca
Gabriel Jesus is another youngster who has grabbed the attention of football experts, all across the world. He can dribble, has great pace, and can also move down the field when required. Barcelona can do wonders if Jesus decides to leave City for his manager's boyhood club. Having already trained under Guardiola, he will not take much time to gel in with Barcelona's rhythm.