El Diego: Maradona appointed as manager of Mexican club
El Diego: Maradona appointed as manager of Mexican club
Sep 07, 2018, 07:43 pm
1 min read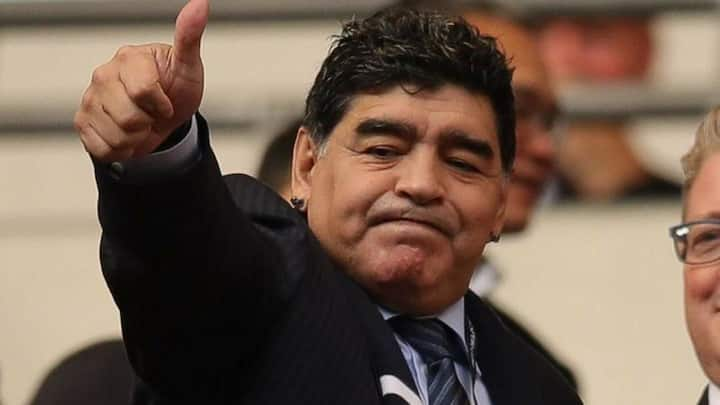 The second division Mexican club Dorados have appointed legendary former Argentine footballer Diego Maradona as their head coach. This comes after the World Cup winner's managerial term ended with UAE based club Al Fujairah. He is also the current chairman of Belarus side Dinamo Brest. Here are the details about his appointment.
Statement from the club on Maradona's appointment
The club released a statement which said that "Dorados of Sinaloa is pleased to announce Diego Armando Maradona is the new manager of the 'Big Fish'". The statement then praised Maradona stating how he was always known to lead his team as a captain with courage and had unprecedented success in the process. Reportedly, the club wants Maradona to stay on till 2019-20.
A look at Maradona's managerial career till now
Maradona began managing the Argentine club called Mandiyu de Corrientes. His most significant stint was with the national team of Argentina, where he took charge in 2008 and led them till the 2010 FIFA World Cup in South Africa. 2011 saw Maradona taking charge of the UAE-based club Al-Wasl for a year and he was Fujairah's manager last season.