Chelsea manager Maurizio Sarri thinks his job is at risk
Chelsea manager Maurizio Sarri thinks his job is at risk
Feb 02, 2019, 03:42 pm
2 min read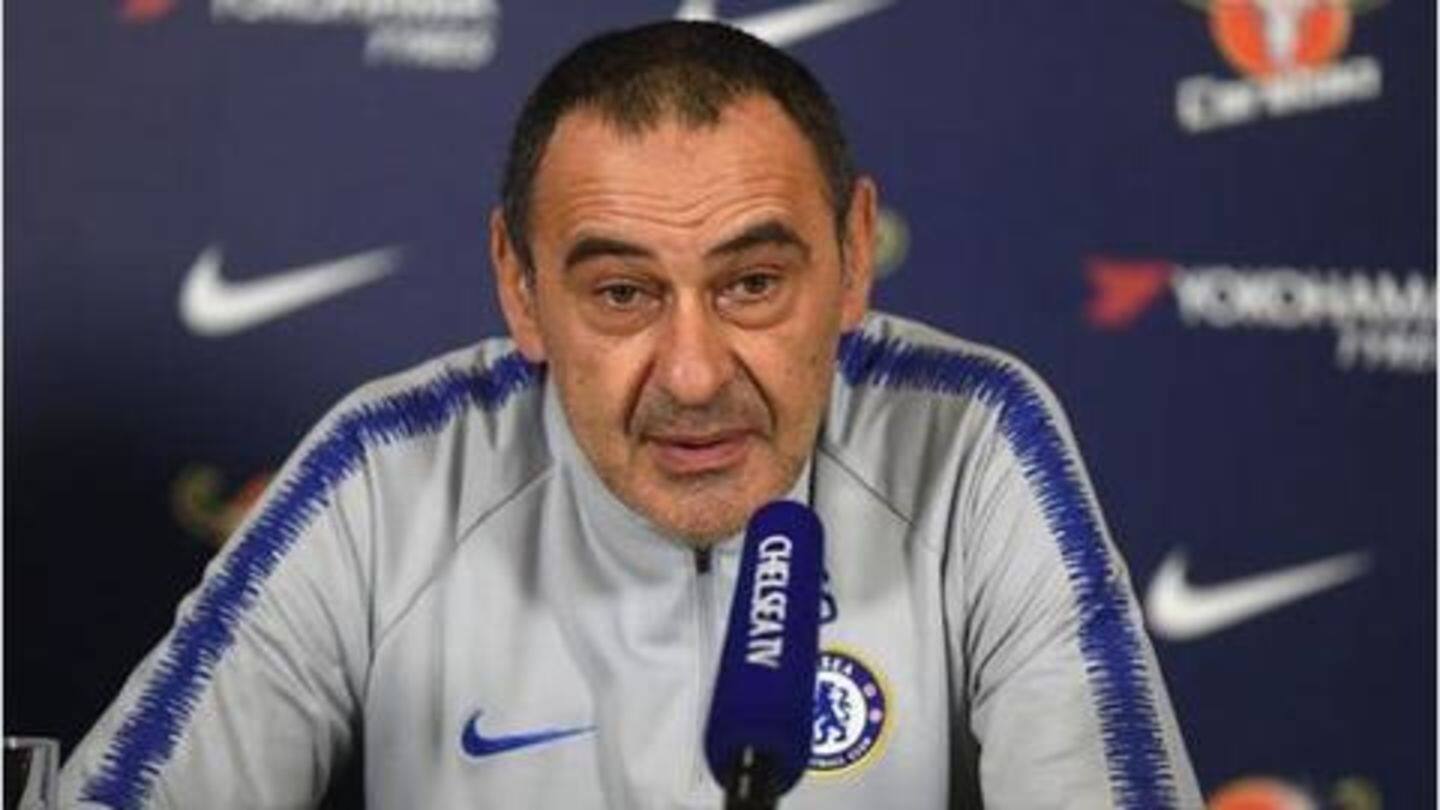 Maurizio Sarri is barely five months into his job as the new manager of Premier League giants Chelsea, but he now fears that he might be shown the door. Sarri's troubles have mounted after the Blues received a 0-4 thrashing at the hands of Bournemouth, where new recruit, Gonzalo Higuain was abysmally poor. Let us here analyze Sarri's situation at the club.
My job is always at risk: Sarri
Speaking before the Huddersfield match in a press conference, the Italian admitted his job at Chelsea is always at risk. But, according to Sarri, he thrives under pressure and his job is such that even after defeating Manchester City, he can still be sacked. The former Napoli manager added that he has barely managed few hours of sleep after the Bournemouth defeat.
Did Chelsea do the right thing by bringing in Higuain?
Gonzalo Higuain, though one of the best strikers during his prime, is hardly the man to bring on right now, especially in a competition as physically challenging as the Premier League. Higuain's performance in the Bournemouth match was just a testament of what was to come. He might end up scoring goals, but will hardly be enough to lead Chelsea to tournament successes.
Time is something Sarri won't get at Chelsea
Sarri said he is not going to change his philosophy just because Chelsea are going through a lull. He compared his situation to three coaches and clubs which are doing well, presumably Klopp at Liverpool, Guardiola at Manchester City, and Pochettino at Tottenham, pointing out that these successful coaches have been with their clubs for long. But will Sarri get that luxury at Chelsea?
Sarri seems to be at a loss
Regarding the schedule, the Chelsea manager said, "When you have to play every three days it's very difficult to start every match with the right mentality." Sarri explained that in the five months that he has been with Chelsea, there has just been one week where they did not have to play a match. He believes such hectic schedules hamper training a lot.