Would like to get better at taking penalties: Messi
Would like to get better at taking penalties: Messi
Sep 16, 2018, 06:37 pm
2 min read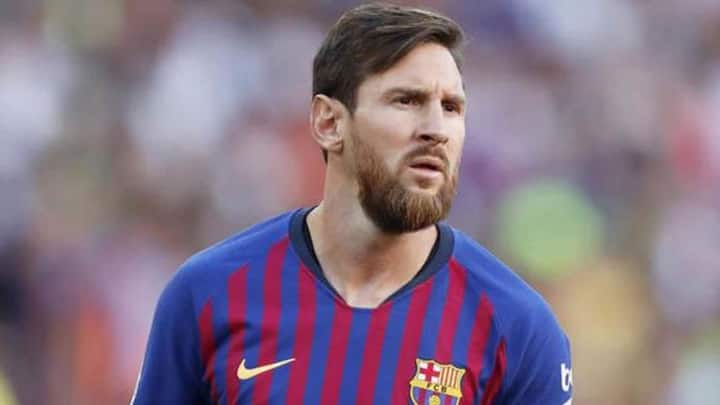 Lionel Messi is considered, by many, to be the greatest footballer of all time. He is near-perfect when it comes to almost all aspects of the game. However, the 'little magician' himself feels there is one part of his game that needs improvement. Before Barcelona took on Sociedad last night, Messi said that he will have to get better at taking penalties. Details follow.
What were the exact comments made by the legend?
Speaking to Catalunya Radio, the Argentine legend said about penalties, "It's not the same taking them in training as it is in a game. You can have an idea in your head or something you have worked on, but it's more difficult than it seems." Messi added that a lot depends on the goal-keeper, and if he guesses right, he usually saves it.
Important instances where Messi missed out
Messi missed a penalty during the 2015 Copa America final against Chile which led to Argentina losing the final yet again. Post this final, he decided to call it quits. However, he did return to the national side later. He missed another penalty against Iceland during Argentina's match in FIFA World Cup 2018.
Messi also talked about his role on the field
During the interview, La Pulga also opened about his role in the Barcelona squad, saying that along with age, he has changed and developed his playing style. Nowadays, he plays as a playmaker who starts deep and then cuts into the attack from the right. According to Messi, it is better to attack from the wings because the middle is usually more crowded.
Why makes Messi a unique individual?
Messi has achieved everything one can dream of; club and individual glories, fame as the greatest ever and an iconic status few, if any, will ever meet. For someone of his caliber to open up about his shortcomings, speaks volumes about the man.