I don't think my language was appropriate to Katich: Clarke
I don't think my language was appropriate to Katich: Clarke
Written by
Rishikesh Malkhede
Oct 19, 2016, 08:00 am
2 min read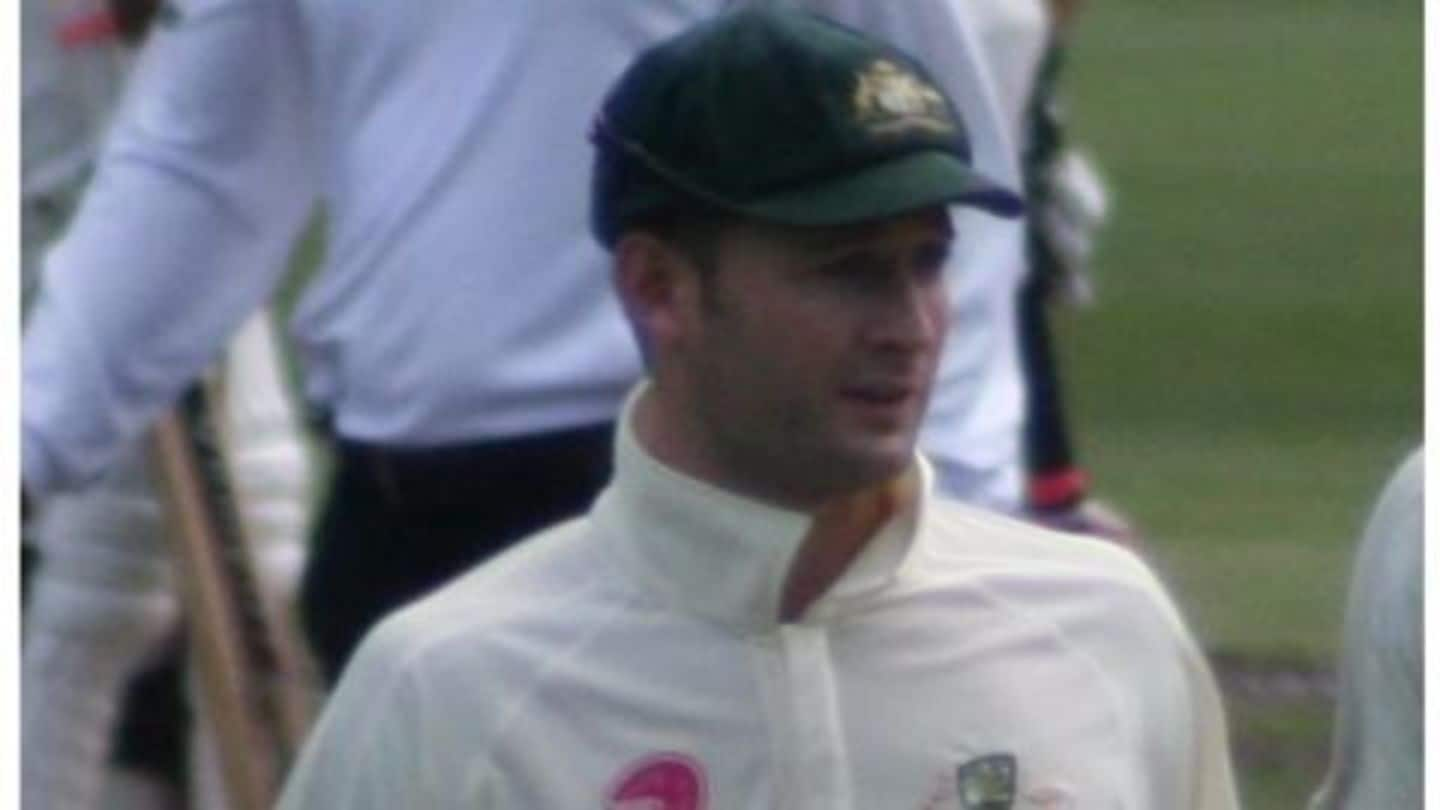 Michael Clarke came clean about an argument he had with Simon Katich in an interview before launch of his autobiography. He confirmed that Katich grabbed him by his collar after the South Africa-Australia test match in Sydney in January 2009. Clarke said, "I don't think my language was appropriate to Kato." The former Australia captain also spoke about other controversies of his career.
Michael Clarke - Simon Katich controversy
In January 2009, the then Australian vice-captain Michael Clarke and batsman Simon Katich were engaged in a fight after a test match against South Africa at Sydney. The argument started over singing of the team song in the locker room after the Aussies beat SA by 103 runs. Reportedly, Simon Katich had grabbed Michael by throat and the two were separated by their team-mates.
Clarke: Behaviour annoyed Mathew Hayden
Michael Clarke said that he was not aware of the fact that the match at Sydney in January 2009 was Matthew Hayden's last test. Clarke said that Hayden was pissed off after what happened between Katich and Clarke.
Watson was a tumor, not a cancer: Michael Clarke
During the interview, former Australian captain Michael Clarke also said that he didn't call the then vice-captain Shane Watson, a 'cancer.' Clarke clarified, "I said that there are a number of players, a group in this team at the moment, that are like a tumour and if we don't fix it, it's going to turn into a cancer and Watson is one of them."
Michael Clarke admits that he was a bad vice captain
Clarke, who was named vice-captain under Ricky Ponting's leadership, admitted that he was not a good vice-captain. He said, "I don't think I was a good vice-captain. As soon as I got the vice-captaincy, I think the perception was I was automatically the next captain."