I-League 2018-19: Minerva vs Shillong Lajong- Match preview and prediction
I-League 2018-19: Minerva vs Shillong Lajong- Match preview and prediction
Jan 24, 2019, 05:26 pm
3 min read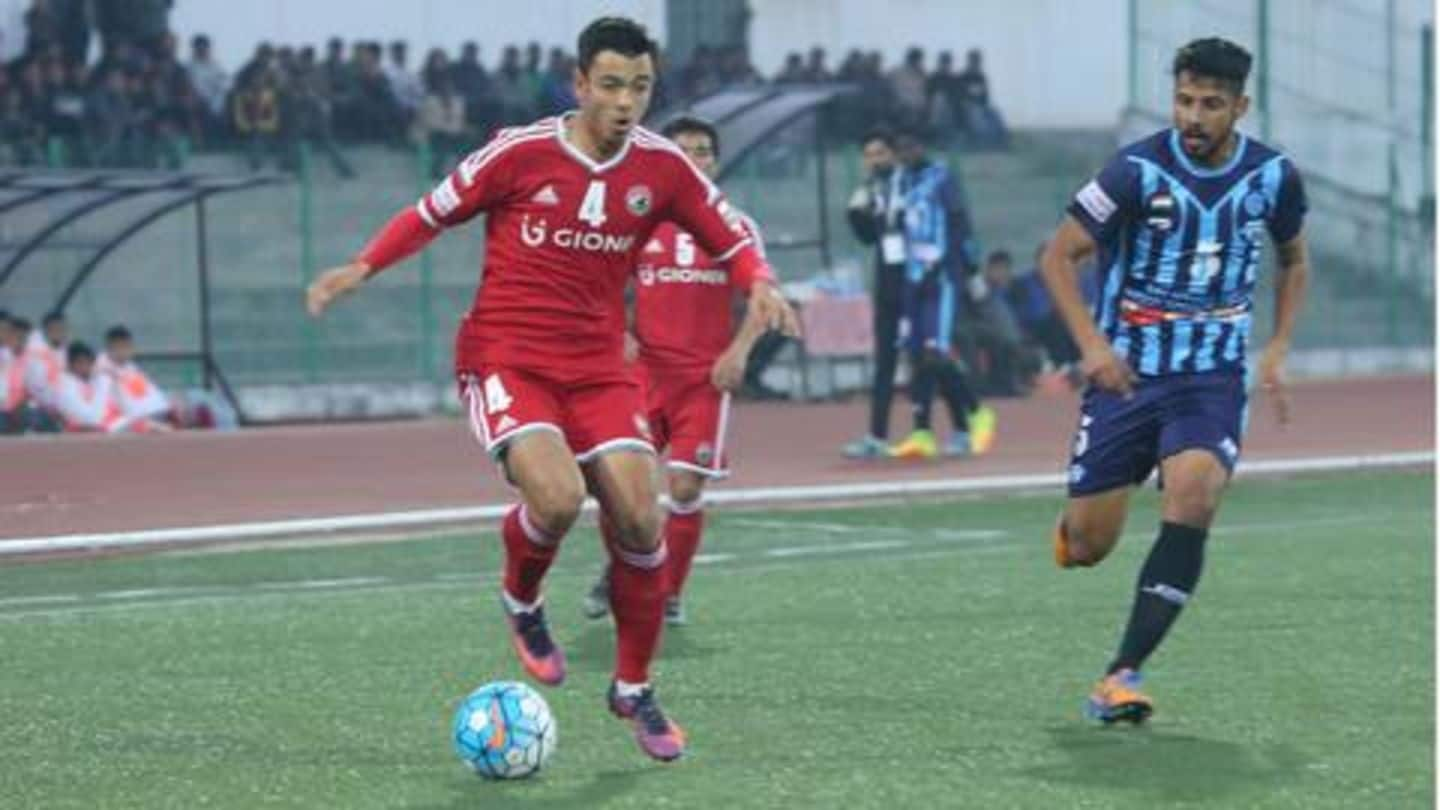 Minerva Punjab will be hosting Shillong Lajong in their return I-League fixture tomorrow. While the defending champions Minerva are seventh in the league table, Shillong are 11th, right at the bottom. If Shillong do not start producing positive results soon, they might risk getting relegated to the second division. Will they be able to get the better of Minerva tomorrow? Here's our match preview.
How do Minerva look ahead of the encounter?
Minerva have not seen a single victory in their last seven matches. Further, they have managed to collect only 14 points in the 13 league matches they have played so far. They look poor in all sectors, but have been better than their opponents Shillong till now. Even the addition of players like Yu Kuboki and Mahmoud Al Amnah has not reaped much results.
Shillong have to win at all costs
Shillong are coming off seven straight losses, and nothing seems to be working in their favor this term. In some matches, like the one against NEROCA, Shillong did press their opponents for long and showed some merit. However, their defense is extremely poor and their goal difference is a staggering -24 currently. Shillong's mid-field and forward line are no better, hardly showing any promise.
Who will be the key players in the encounter?
Not a single player from these two teams has made a mark this term, and thus it is difficult to say who will be the key players. However, Minerva will be looking to Kuboki for inspiration. Phrangki Buam and Samuel Lyngdoh showed promise in Shillong's earlier match against Minerva Punjab, and have the potential to create problems for Minerva's defense.
Predicted line-up and TV listing
Minerva Punjab: Roy, Devrani, Caicedo, Toure, Arashpreet Singh, Akashdeep Singh, Thoiba Singh, Khan, Amandeep Singh, Sangwan, Kuboki. Shillong Lajong: Chalieu, Kharshong, Dohling, Gurung, Pradhan, Lalrohlua, Buam, Hnamte, Lyngdoh, Lalmuanpuia, Rabha. The match is scheduled to kickoff at 2:00 PM, and will be broadcast on the Star Sports network and can be live-streamed on Hotstar and Jio TV.
How can the match turn out?
Considering the fact that Minerva have performed relatively better than Shillong this season and that the match is at their home, chances are that the defending I-League champions will pick up the victory. Even if Shillong manage to win the match, they will remain at the bottom of the league table. It is high time they start turning their campaign around.