Misbah-ul-Haq appointed Pakistan coach-cum-selector: Details here
Misbah-ul-Haq appointed Pakistan coach-cum-selector: Details here
Sep 04, 2019, 02:20 pm
2 min read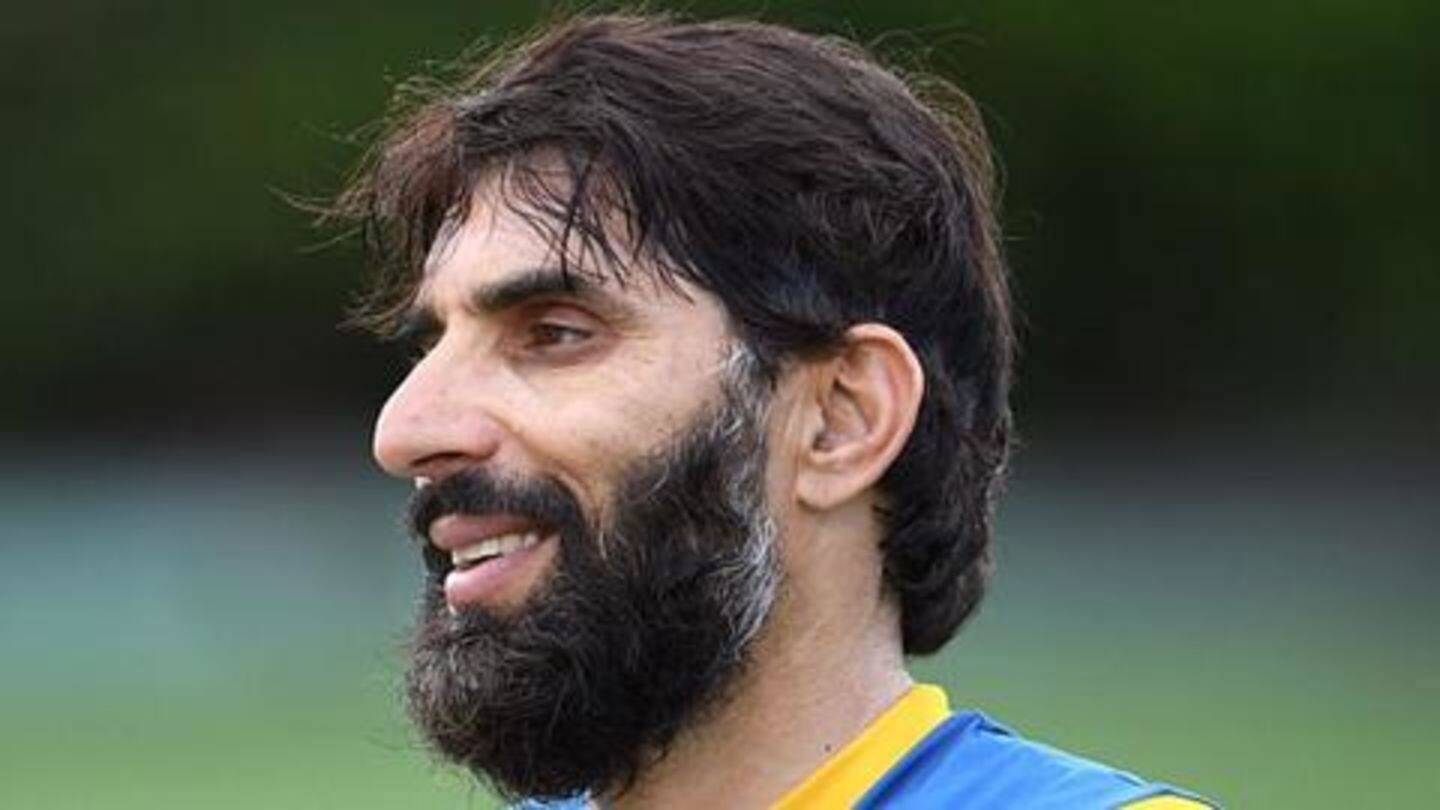 Former Pakistan captain Misbah-ul-Haq has been appointed as the new head coach of the national team. Asides being the coach, he was also handed the responsibilities of the chief national selector. Meanwhile, Pakistan Cricket Board (PCB) has confirmed that Misbah has been handed a three-year contract for the same. The PCB also appointed Waqar Younis as the bowling coach. Here's more.
Misbah unanimously chosen by five-member panel
As for his appointment, it has been reported by PCB that a five-member panel, comprising of Intikhab Alam, Bazid Khan, Asad Ali Khan, Wasim Khan, and Zakir Khan, made a unanimous choice. PCB also confirmed that the panel had followed a robust recruitment procedure. Meanwhile, Waqar was appointed following a strong recommendation from Misbah himself.
Misbah humbled to be appointed for the roles
Speaking on his appointment for the roles, Misbah said that he was humbled to join a team that has coached Pakistan for years, asides terming the role as an honor and a massive responsibility. "I am absolutely ready for the task, otherwise, I would not have thrown my name in the hat for one of the most challenging and coveted roles," asserted Misbah.
We need to understand this is a performance-oriented world: Misbah
"We need to understand this is a performance-oriented world and only those Pakistan players have thrived in the past who have taken the pride in donning the star on their chests by delivering every time they have stepped on to the field," added Misbah.
Misbah excited at working alongside Waqar once again
Speaking on working alongside Waqar, Misbah said that he was excited for it, as he was the right person to groom the upcoming young fast bowling talents in the side. "Both Waqar and I had a candid and frank discussion and we discussed and agreed on a number of things, including roles and responsibilities as well as how to take things forward," Misbah continued.
Misbah thanks all for the start of his new journey
"As I prepare to begin a new phase in my career, I want to thank my family, friends, former team-mates, the PCB and my club, departmental and franchise sides for supporting me in my journey," concluded Misbah.