Misbah-ul-Haq points out issues for Pakistan's T20I struggles: Details here
Misbah-ul-Haq points out issues for Pakistan's T20I struggles: Details here
Oct 08, 2019, 06:53 pm
3 min read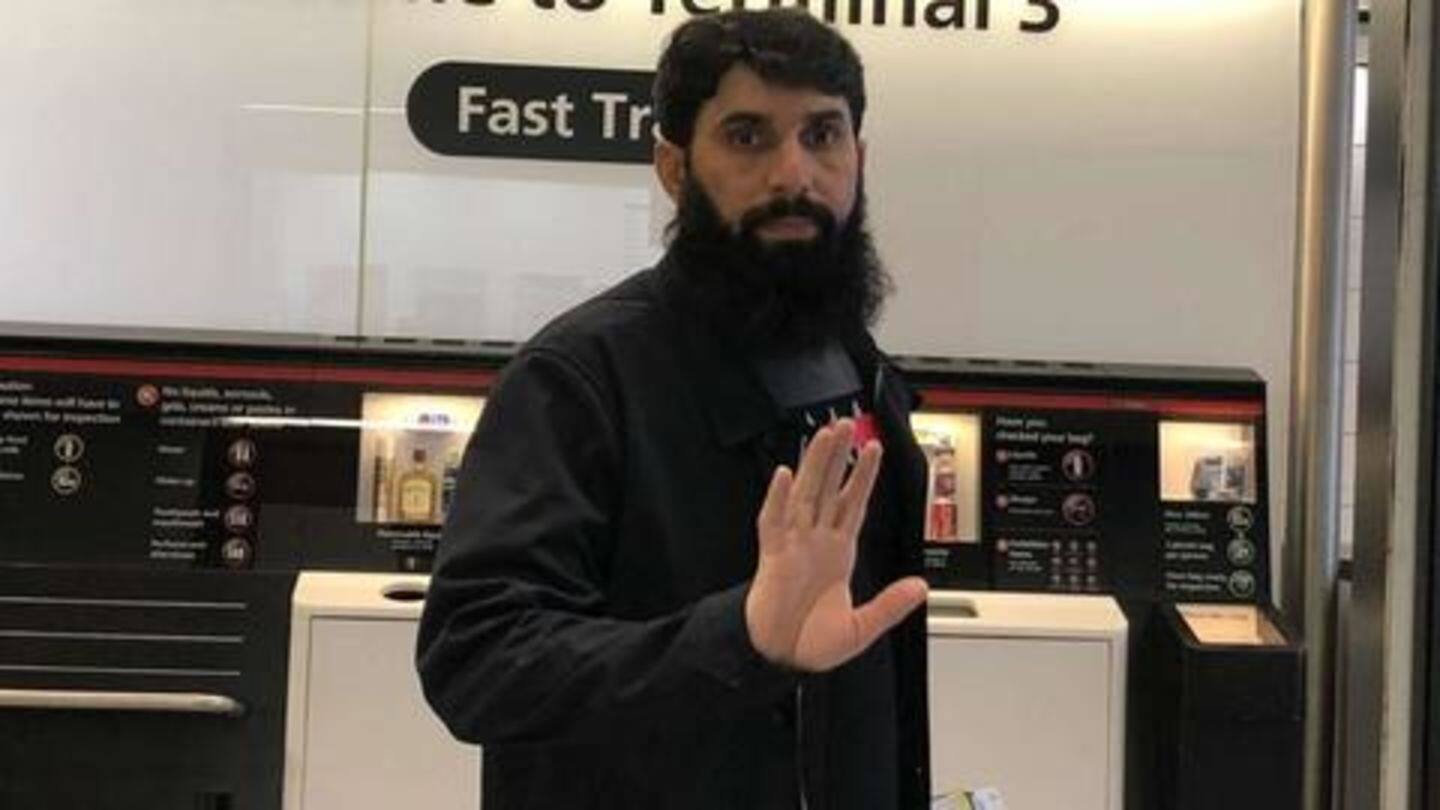 Former World T20 champions Pakistan, who are currently placed atop the T20I rankings, have not been doing so great of late. They also lost the home series against Sri Lanka. While the defeat is a tough pill to swallow for the Pakistani players, as well as head coach Misbah-ul-Haq, he has pointed out that the side is struggling in every department of the format.
We can see deficiency in every department: Misbah
Speaking on the T20I series loss to Lanka, Misbah said that Pakistan had deficiency aplenty in all departments, while he was also surprised at the way their batsmen fell to the spinners. "There was a clear difference between the two teams. Despite being inexperienced, they were disciplined and did everything right, while we completely failed to implement our plan," he said.
Misbah defends bringing in Ahmed Shehzad and Umar Akmal
One of the talking points during the opening two T20Is was Misbah's decision to bring in Ahmed Shehzad, who could barely score 17 runs in the two, followed by Umar Akmal, who managed consecutive ducks. However, Misbah defended the decision to bring them in as he wants to make sure that the team does not entirely depend on openers, Babar Azam and Fakhar Zaman.
We need to find out more match-winners: Misbah
"We need to find out more match-winners, we need to have more dependable batsmen, we need powerhouses in the top and middle, and in bowling, we need to take wickets up front and in death overs, and we need to have good finishers," added Misbah.
Past year performance of Shehzad and Akmal reason behind call-up
Further defending the call-ups of Akmal and Shehzad, Misbah said that it was their previous year's performance in the domestic circuit, including the PSL, that had led to their call-ups. "It's unfortunate [that], there is no other batsman in T20s who had performed better than them. Players who have performed in domestic surely deserve a chance, and that's why we offered them," he continued.
Wait for the next series to find answers: Misbah
"When you play someone in international cricket with a couple of games, you understand the utility of a player. We need to show some patience and wait for the next series to find answers," concluded Misbah.
Not futile to disturb the regular winning pair of Zaman-Azam
Considering the performance of Azam, he has been phenomenal in the format since debut, scoring 1,263 runs in 32 games at a striking average of 50.5. Meanwhile, 925 runs of his career have come on winning occasions, alongside Zaman, who has been pivotal for a strong partnership between the two. Thus, the author believes Misbah should not fiddle much with the winning opening combination.