Mohammed Shami vs Hasin Jahan case: New details emerge
Mohammed Shami vs Hasin Jahan case: New details emerge
Mar 21, 2018, 04:41 pm
2 min read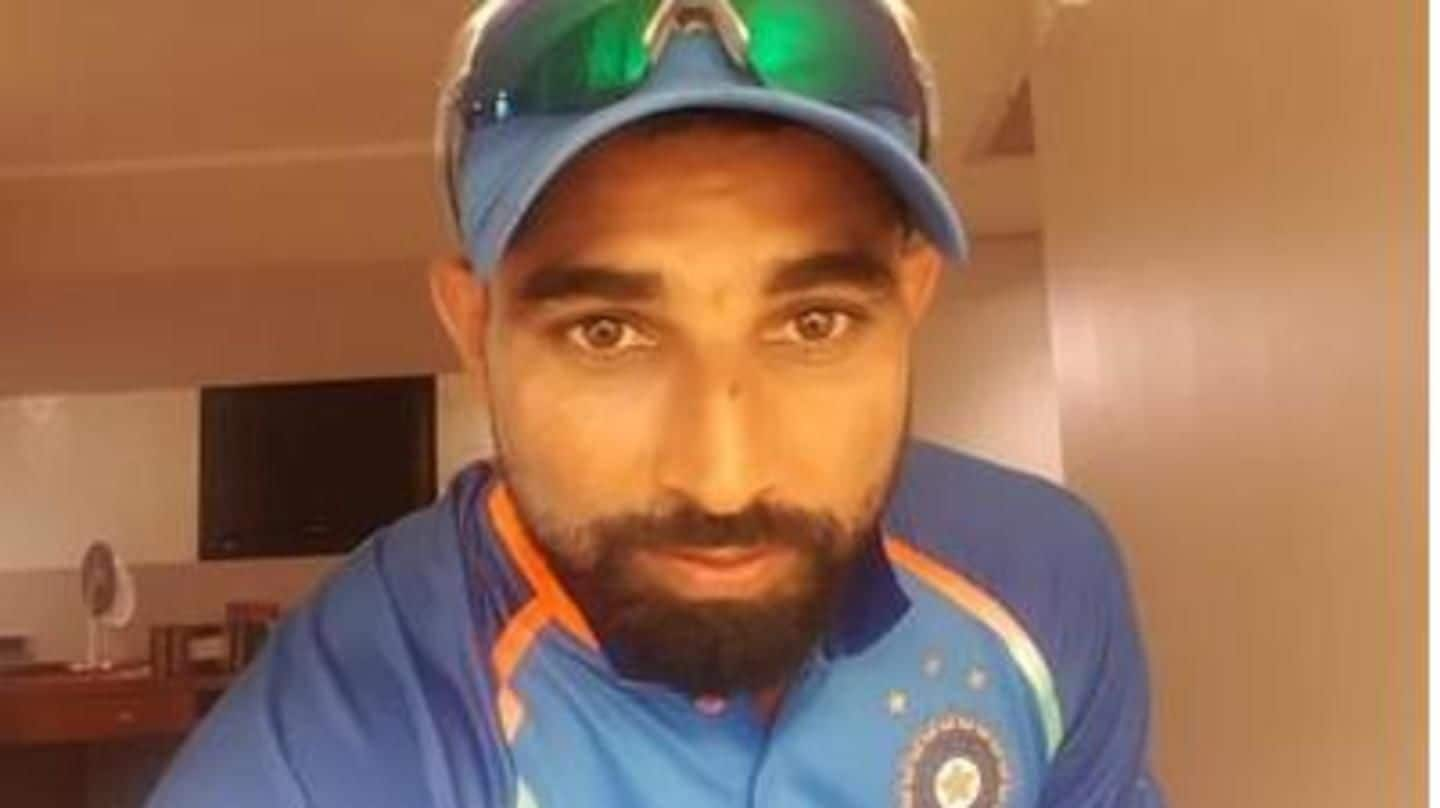 New details have surfaced in the Mohammed Shami and Hasin Jahan case as England based businessman Mohammed Bhai has denied any wrongdoing. He has also agreed to co-operate with the investigating agencies. Mohammed Shami was accused of match-fixing by his wife and claimed Shami took money from a Pakistani woman on the insistence of Mohammed Bhai.
Never met Alishba says Mohammed Bhai
Mohammed Bhai claims that he has never met Pakistani model Alishba. He said that he heard about Alishba for the first time through media. "Neither have I done anything wrong, nor am I associated with such things. I never talked of match-fixing or offered money to anyone. I was born (in) India and won't ever let my country down," Mohammed Bhai told ABP News.
Mohammed Bhai breaks his silence over allegations
"Even if I have to go through a lie-detector test, I am up for it. I will cooperate with the agencies if they approach me. I own a small business of mobile phones...I earn money through lawful and legitimate ways." Mohammed Bhai said.
Alishba admits to meeting Shami, denies monetary deals
Pakistan model Alishba has admitted to meeting Shami in Dubai but made it clear that she has never met Mohammed Bhai. The Pakistani lady also rubbished Jahan's claims that the Indian pacer took money from her. She also said that she was just a fan of the Indian pacer and never exchanged any money during their meeting in February.
BCCI withholds Shami's contract until probe gets over
Shami's wife has accused the Indian speedster of cheating, domestic violence, match-fixing, attempt to murder and even forcing her to have an intimate relationship with his brother. The BCCI has withheld Shami's annual contract in the wake of the controversy. However, they have said they are only concerned about the match-fixing claims and not the other allegations made by his wife.