India vs Afghanistan: MS Dhoni captains India after 2 years
India vs Afghanistan: MS Dhoni captains India after 2 years
Sep 26, 2018, 12:29 pm
3 min read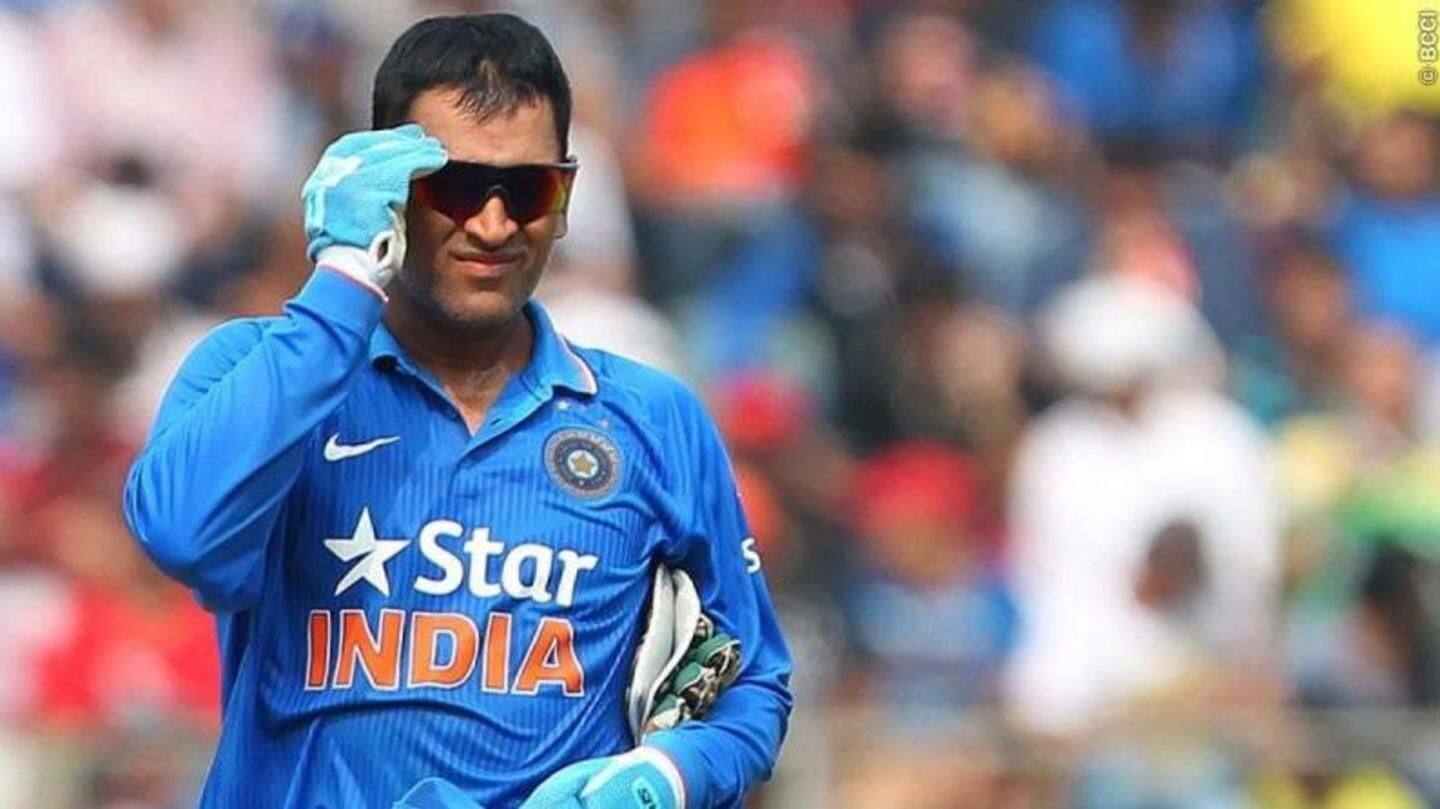 Today is a memorable day for the fans of cricket as we saw MS Dhoni walking out to captain India in their match against Afghanistan. The most successful Indian ODI captain ever, Dhoni has a special place in the hearts of fans. Under Dhoni's captaincy, India won everything a team can dream of. This will also mark his 200th ODI match as India's captain.
Dhoni's legacy as ODI captain
Dhoni has been a pillar of the team since the day he took over the reigns of captaincy. He is known for his calm demeanor, sharp mind, and the supreme ability to finish matches in style. Many-a-times, has he single-handedly guided India to thrilling victories when all seemed lost. The last game where he captained India was against New Zealand in October 2016.
Dhoni with the same nonchalance as he sets a milestone
Dhoni is not someone who is boisterous with his expressions and was the same today. During toss, MSD commented, "I have captained 199 ODIs, so this gives me an opportunity to make it 200. It's all destiny and I always believed in that. It's not in my control, once I left captainship. Good to complete 200, but I don't think it really matters".
India have made several changes for today's match
During toss, Dhoni also said all those who did not get a chance to play earlier, have been included. KL Rahul, Manish Pandey, Deepak Chahar, Siddarth Kaul and Khaleel Ahmed have been included in place for Rohit Sharma, Shikhar Dhawan, Bhuvneshwar Kumar, Jasprit Bumrah and Yuzvendra Chahal. This is a dead rubber and India have already qualified for the final.
Dhoni's achievements as India's ODI captain
Dhoni holds the record of being the only captain to win all ICC trophies. He won World T20I in 2007, World Cup in 2011, and Champions Trophy in 2013. He is the first captain to hit 200 sixes and has the most ODI centuries batting at number 7. Including today's match, Dhoni has captained India in 332 internationals, the most by any Indian skipper.
How have India performed in the 2018 Asia Cup?
Even without Virat Kohli in the squad, India have been the most dominating side, this term, in the Asia cup. They have won all of their matches comfortably, with two wins against Pakistan, a win each against Bangladesh and Hong Kong. The Super Four match against Pakistan was India's biggest victory over their arch-rivals.
India already in the Asia Cup final
India have already booked their place in the Asia Cup final, which will be held on Friday, September 28. The winner of the match between Pakistan and Bangladesh will face India in the final.