All you need to know about Nepal cricket team
All you need to know about Nepal cricket team
Aug 01, 2018, 08:18 pm
2 min read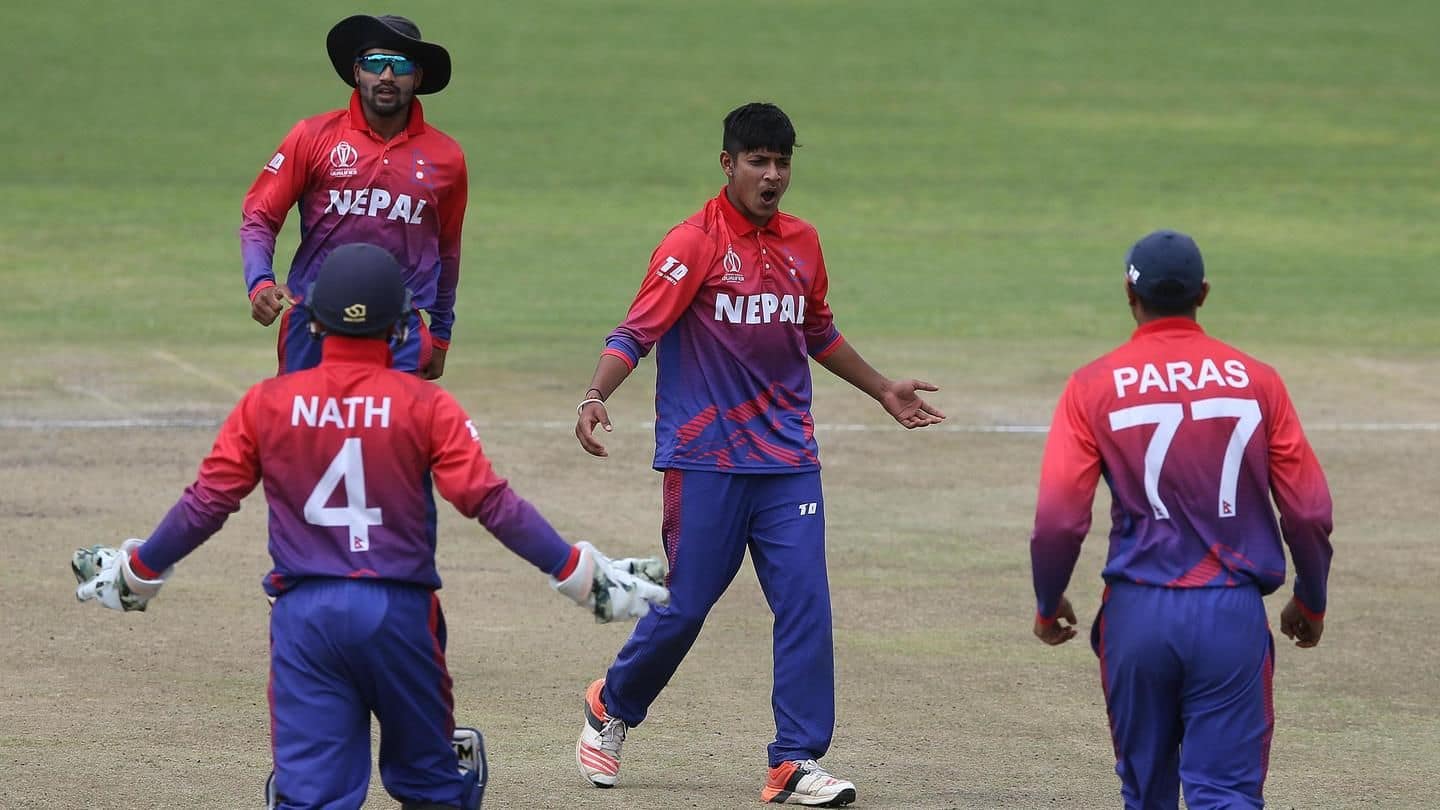 Nepal cricket team scripted history, today, when they locked horns with the Netherlands in their first ever one-day international. Nepal are visiting the Netherlands for a two-match series, with the first match being played at Amstelveen. They were also a part of the World T20 Championship in 2014. Read on to find interesting details about Nepal cricket team!
Nepal's tryst with international cricket till now
The national team of Nepal made their maiden appearance in the ICC World T20 in Bangladesh in 2014. They performed fairly well in their World T20 matches, with wins against Hong Kong and Afghanistan. Nepal have been consistent in the World Cricket League, winning it on four occasions and were the 2018 finalists. They also won the ACC Trophy in 2012.
The beginnings of cricket in Nepal
When cricket began in Nepal in the 1920s, it was only limited to the members of Royal Family. Cricket started spreading across the country post 1951. They became an Affiliate Member of the ICC in 1988, and in 1996, were given the status of Associate Member. Nepal hosted the ACC Trophy in 1998 and won the ICC World Cricket League Division Five in 2010.
ODI breakthrough: The 2018 World Cup Qualifier
Nepal's performance, at the 2018 World Cup Qualifiers, gave them ODI status for the first time. They were a part of Group B. Nepal lost three matches but won one against Hong Kong to qualify for the 7th-10th play-offs. Facing Papua New Guinea in the play-offs, Nepal emerged winners by 6 wickets. Their 8th position in the list gave them ODI status until 2022.
Sandeep Lamichhane: A star on the rise
Teenager Sandeep Lamichhane is creating ripples across Nepal with his astounding performances. In 2018, he became the first Nepalese cricketer to participate in the IPL. He was a part of Daredevils. He was also picked up in the ICC World XI for a charity match against the West Indies. The leg-spinner made a debut for his national side as a 16-year-old.