R Sridhar lashes out at India's average fielding
R Sridhar lashes out at India's average fielding
Feb 07, 2020, 05:30 pm
2 min read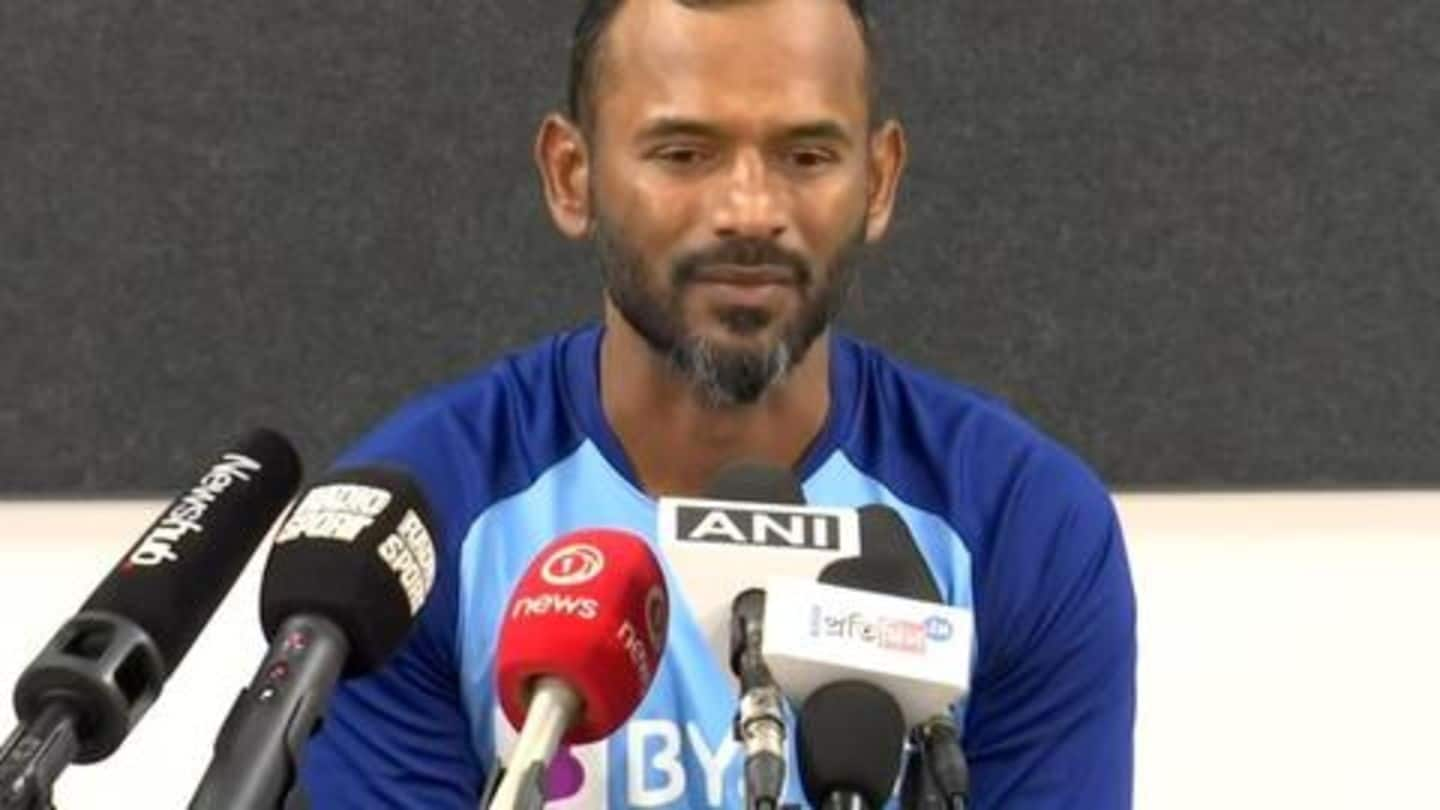 India might be on a winning streak across formats since the 2019 ICC World Cup. However, one of the notable observations during the ongoing tour of New Zealand has been the team's average fielding, which was also partially responsible for India's loss in the opening ODI. As a result, fielding coach R Sridhar does not seem to be impressed. Here is what he said.
Sridhar wary of India's average fielding since World Cup
Sridhar said that it was the series against Windies in December last year which got him under the nerve, while he has not been satisfied with the team's fielding post World Cup. "But definitely, we have not lived to the standards as we did in the World Cup or even in the build-up to the same in the last couple of years," he said.
Sridhar looks to empower fielders to become their own captain
"So, we empower the fielders so that they can become their own captain and they can take decisions on their own, because the captain has got too much on his plate at certain times. That's what we speak about," Sridhar added.
Sridhar refuses to blame crunch scheduling as average fielding reason
While there were speculations that the crunch scheduling has led to fatigue and has resulted in average fielding, Sridhar refused to consider it as an excuse. "There is not much we can put in in terms of technical work on the ground... It is a tight schedule, but it is not a complaint and it is not an excuse at all," he further opined.
Barring Virat Kohli, most Indians have struggled with fielding
Considering India's fielding performance since the conclusion of the World Cup, skipper Virat Kohli who has been the most active on-field, in ODIs. While Shreyas Iyer, too, has done his part, others like Ravindra Jadeja, Kuldeep Yadav, and Shikhar Dhawan, on average, have had just two dismissals per match. Kohli, so far, has affected nine dismissals.