Russia could be banned form Tokyo Olympics 2020: Here's why
Russia could be banned form Tokyo Olympics 2020: Here's why
Nov 23, 2019, 06:25 pm
2 min read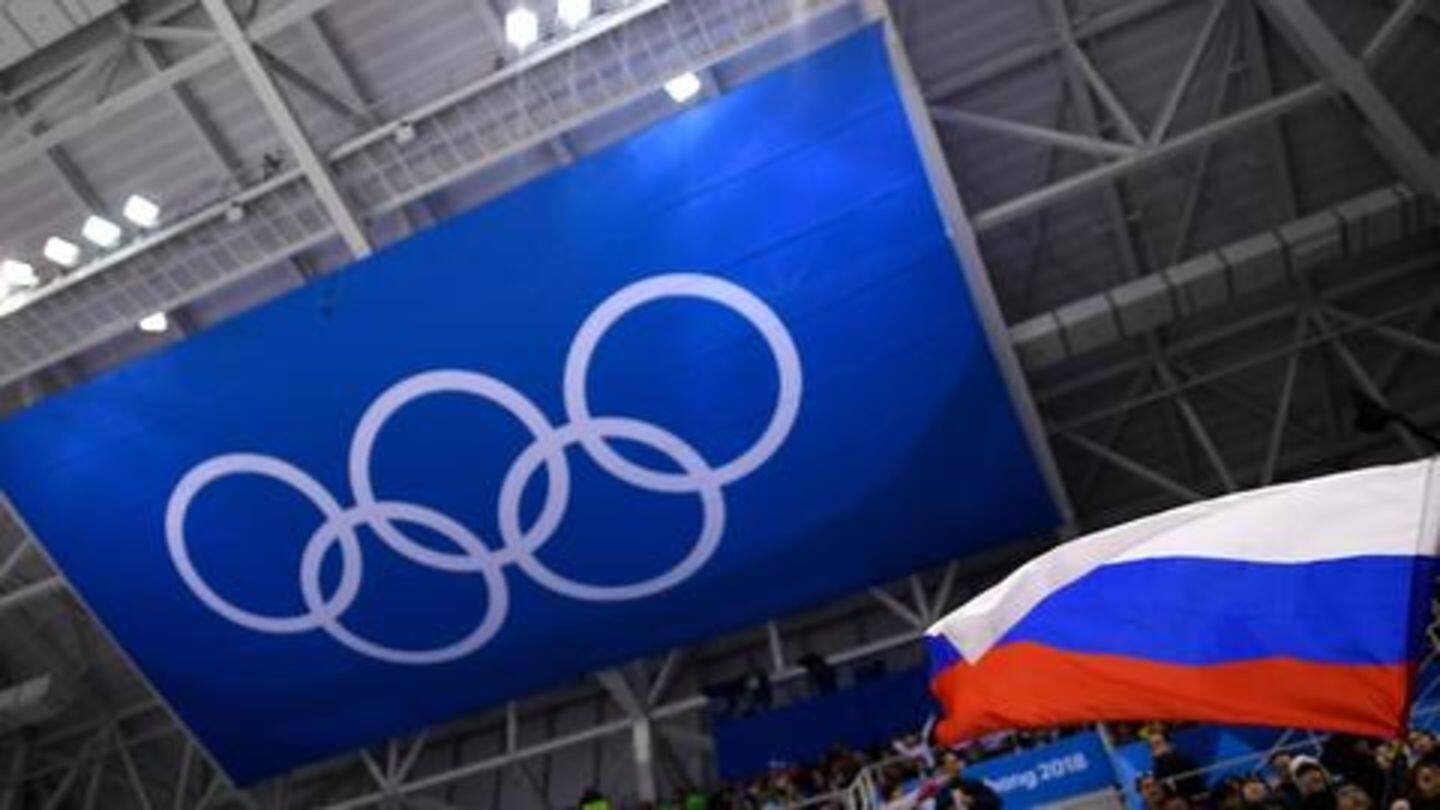 The Russian contingent might lose its spot in the 2020 Tokyo Olympics if the World Anti-Doping Agency (WADA) declares the country's drug-testing authority non-compliant with the international rules. WADA has recently claimed in its statement that its Compliance Review Committee can hand another suspension to the Russian Anti-Doping Agency, when the Executive Committee meets on December 9. Here is more.
Why would Russia be banned again
The development comes after inconsistencies in the lab report, submitted by the Moscow authorities, came to light. WADA had already warned Russia of the "most stringent sanctions" if the data was found to have been tampered with. Meanwhile, WADA further said in the statement that there would be "serious consequences in line with the International Standard for Code Compliance by Signatories."
USADA demands lengthy ban
Meanwhile, following the new announcement by WADA on Friday, the United States Anti-Doping Agency (USADA) has demanded that Russia should be handed a lengthy ban. "Anything less than a four-year sanction for this critical violation that includes aggravating circumstances following years of denial and deceit would be another injustice in a long line of many for clean athletes," said USADA's Travis Tygart.
Why was Russia re-instated by WADA?
Meanwhile, in 2018, the WADA CRC had demanded Russia to explain the inconsistencies in the laboratory data and asked them to hand over a report to the WADA investigators. Following the same, WADA controversially re-instated the contingent, which drew severe criticism from across the globe.
Speaking on the same, RUSADA Chief Yuri Ganus was vocal about Russia getting a ban and accused some Moscow authorities of handing over tampered lab data to the WADA. "Russia's Olympic squad will be prevented from participating fully in the Olympic Games in Tokyo.... I think that this will also happen at the [Winter Olympic] Games in China," Ganus had told AFP.
There was not any manipulation: Russian Sports Minister
"There was not any manipulation as the head of Russia's anti-doping laboratory, Yuri Ganus, says. That's our position," said Russian Sports Minister, Pavel Kolobkov. He had defended the lab reports sent by the Moscow authorities to WADA.
Russian contingent was banned from 2018 Winter Olympics
Following a wide-spread state-sponsored doping scandal in the country, Russia has remained under scanner since the last couple of years, while the entire Russian contingent was banned from participating in the 2018 Winter Olympics in Pyeongchang.