England is happy Jadeja played just last Test: Paul Farbrace
England is happy Jadeja played just last Test: Paul Farbrace
Sep 10, 2018, 03:53 pm
2 min read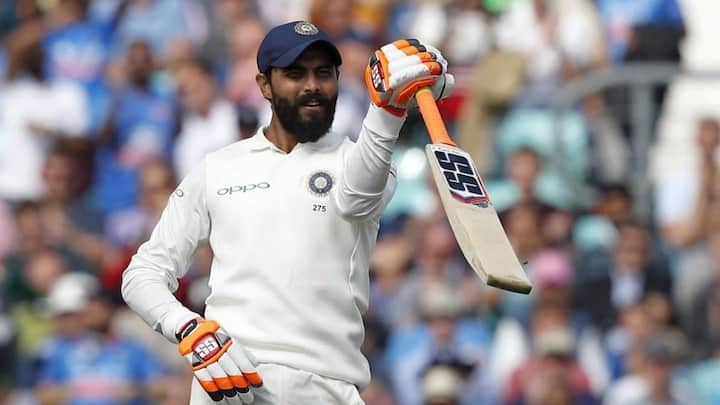 India's Ravindra Jadeja is an exceptional cricketer and England is happy that he featured only in the fifth and final Test, said England's assistant coach Paul Farbrace. Jadeja scored his ninth Test half-century to rescue India from 160-6 to 292 in the first innings. "There was a chance dropped before that last partnership got going but Jadeja played magnificently well," Farbrace said yesterday.
Jadeja is an exceptional, dangerous cricketer: Farbrace
"I think he's an exceptional cricketer, a dangerous cricketer - with bat, ball, and in the field - and I think we would probably be reasonably happy that he's only just played in that last game," Farbrace said.
Farbrace hopes Cook scores a hundred in his last Test
Farbrace has said that the fans and cricket community in England will be hoping to see Alastair Cook score a hundred in what is his last Test innings. Cook finished at 46 not out in England's second innings at the Oval, as the hosts took a 154-run lead. "It'd be fantastic, wouldn't it, if he was to get to a hundred?" Farbrace said.
Cook has shown everything he's about in the game: Farbrace
"I think Cook has played really well, he's shown everything that he's about. He's just got stuck in...it's not easy out there, but he looks as though he's really enjoying the scrap," Farbrace said. "I'd imagine the reception he got when he went out to bat probably moved him, it moved everybody else in our dressing room, the fantastic support he's had," he added.
Farbrace says Cook's calming influence on everybody will be missed
Farbrace said Cook will be hugely missed in the dressing room. "As much as we're going to miss his runs, I think the calming influence he has on everybody, is something we'll all miss when he's not in the dressing room," he said. "When I came into the group in 2014, he made it so easy to be a member of staff," he said.
Farbrace speaks on the below-par performance of Keaton Jennings
Farbrace defended opener Keaton Jennings who continued to have a torrid time on day 3. He scored 10 runs on day 3 before being castled by Mohammed Shami. "I think we'd all agree it's been tough for anybody against the new ball. He has tried exceptionally hard to get stuck in but ultimately, he'll be disappointed he's not got some decent runs," he said.