Three contenders for Manchester City's Player of the Year
Three contenders for Manchester City's Player of the Year
Apr 22, 2018, 10:34 am
2 min read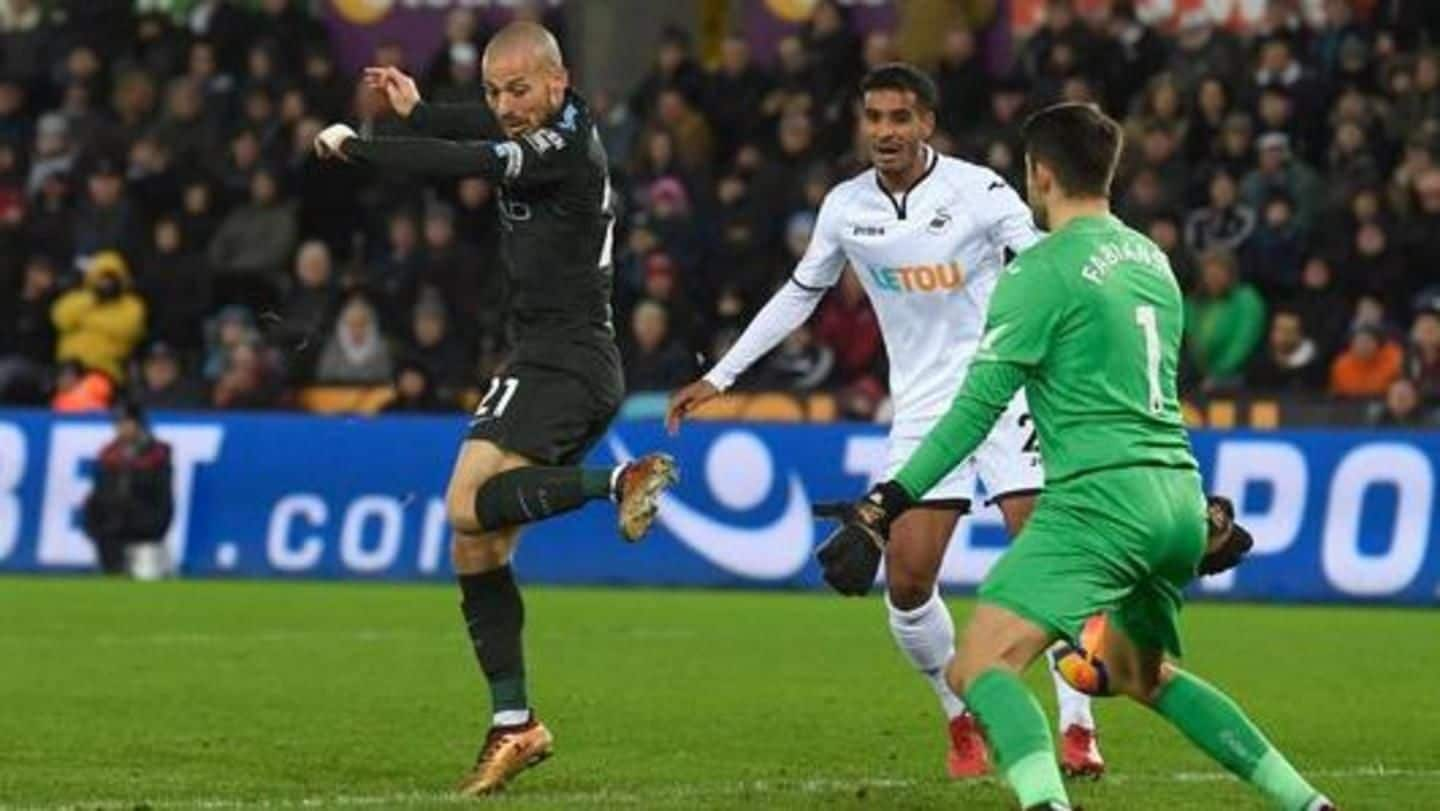 We have already analyzed the Player of the Year for Chelsea and United, now we do the same for champions Manchester City. Pep Guardiola's side have sealed the Premier League besides winning the League Cup. In a season, where they have been in a different dimension altogether, picking three contenders was a tough nut to crack, given a lot of them delivered the goods.
Kevin De Bruyne has been extraordinary
15 assists in the Premier League says it all about how brilliant Kevin De Bruyne has been with the ball. With an eye of an eagle and feet of silk, the Belgian has been extraordinary in helping City winning matches. He has often been the difference during the closing stages. The player also has scored 11 goals across all competitions.
David Silva has given it all
With De Bruyne fighting for the Premier League Player of the Year against Salah, no one should forget the contribution of David Silva. The Spaniard has 11 assists in the Premier League besides scoring nine goals across all tourneys. He battled personal family issues and yet travelled from Spain to Manchester to fight for his club. He has been the backbone of this team.
Sergio Aguero: The sharp poacher
He has been a goal-machine for City over the years and became the highest scorer for the club earlier this season. One of the best strikers in the world, Aguero has been amongst the top in scoring goals aplenty and this season was no different. 21 goals in the EPL, besides a total of 30 overall makes Aguero a serious contender for the award.
Our verdict on the possible winner
Kevin De Bruyne tops the billing according to us. The magician has been the shining knight for Pep. Versatile and sharp, he governed the pitch in numerous positions across the pitch. His adaptability as a midfielder was notable. The Belgian was a true delight.