Racing Team India set to compete in 24-hour Le Mans
Racing Team India set to compete in 24-hour Le Mans
Mar 12, 2021, 03:42 pm
2 min read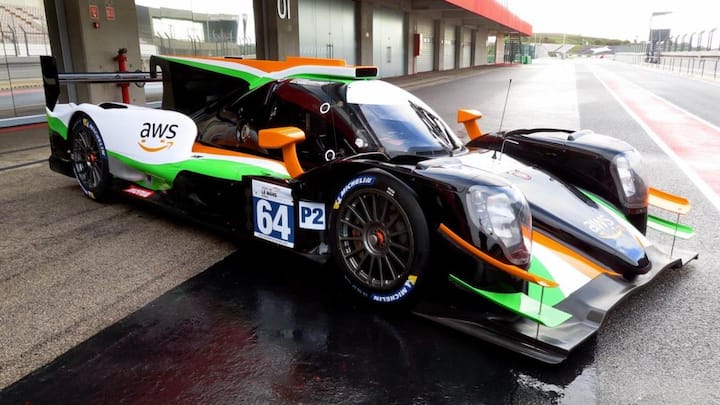 Racing Team India is set to compete at Le Mans (24 hours), later this year. This will be the first Indian squad to take part in the iconic Le Mans 24-hour endurance race. Notably, the team has secured a spot on the official 62-car entry list for the racing event. However, the impending edition has been postponed to August 21-22. Here is more.
Racing Team India will be competing in the LMP2-AM category
Racing Team India will be competing in the LMP2-AM category of the Le Mans race. Notably, it has partnered with Eurasia Motorsport, that bagged the 15th spot in the LMP2 category in last year's edition of Le Mans.
As per reports, Team India will be racing in a Ligier machine, which is powered by a 4.2-litre V8, delivering around 600 horses, at the forthcoming event. The electronic systems for the racing car will be provided by Cosworth. It is interesting to note that Racing Team India had used Algarve Pro's Oreca at the Asian Le Mans.
Team India made debut in Asian Le Mans series
India's first F1 driver, Narain Karthikeyan, along with Arjun Maini and Naveen Rao, will lead the Indian contingent in the Le Mans 2021 in France. After making its debut in this year's Asian Le Mans series, Racing Team India is now set to participate at the 24-hour endurance championship. Notably, Racing Team India was formed this year, having finished fifth in the Asia event.
Explaining '24 Hours of Le Mans'
The 24 Hours of Le Mans is the world's oldest active sports car race in endurance racing. It is held annually since 1923 near the town of Le Mans, France. Interestingly, the prestigious automobile race has been termed the "Grand Prix of Endurance and Efficiency".
A new platform for India!
In an exclusive interview with Autocar India, India's Karthikeyan highlighted how Racing Team India could be a platform for young Indian talent to step into the world of endurance racing. "I think we have a good line-up of drivers, it's a great package and we need to optimise everything. It's a very difficult race," he had asserted in the interview.