I-League debutants Real Kashmir defeat Shillong Lajong 6-1
I-League debutants Real Kashmir defeat Shillong Lajong 6-1
Dec 12, 2018, 12:52 pm
2 min read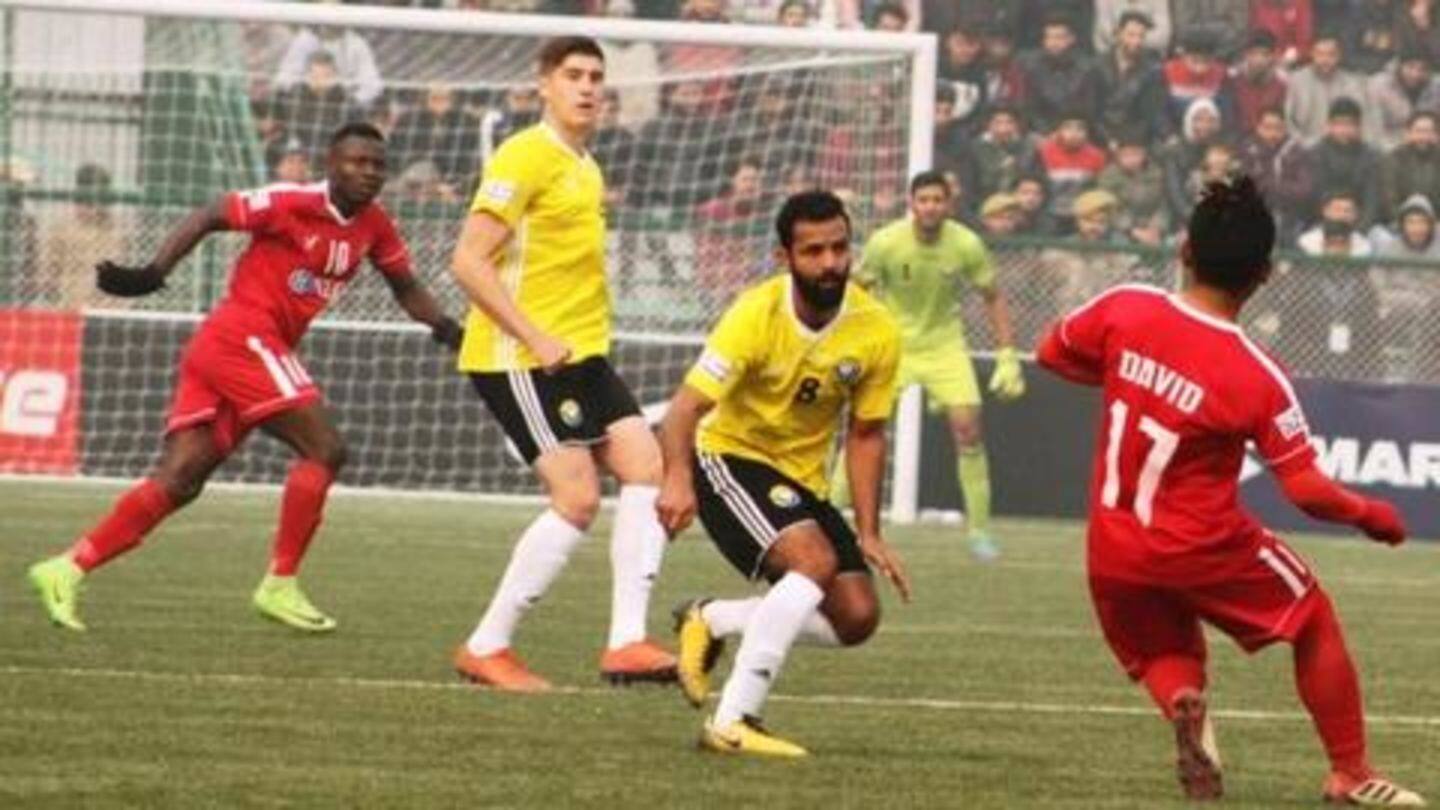 Real Kashmir are proving themselves a force to be reckoned with in their debut I-League season. They managed to thrash Shillong Lajong with a scoreline of 6-1, thus winning three consecutive home matches. Kashmir's earlier victims were Indian Arrows and Aizawl. However, they will be playing away matches only for the next two months. Read on for more details.
Details of the match at Srinagar
Kashmir's Ghanaian striker Abednego Tetteh scored twice, with the first and last goals coming from him. Mason Robertson (37'), Nagen Tamang (42'), Gnohere Krizo (50'), and Surchandra Singh (74') scored the other four goals for the hosts. Shillong had no answer to the brilliant attacking football out on display by Kashmir, Samuel Kynshi scoring a single goal for them in the match.
Shillong Lajong have been very poor this term
Shillong have won just one match this season, with their only win coming in their first match against Aizawl. They are currently placed 10th in the league table, and though are playing a stylish brand of football, they have been hardly effective. Samuel Lalmuanpuia has been the only Shillong player performing well, but there is a clear over-dependance on the 20-year-old.
Local boys killing the scene for Kashmir
As this was the last match Kashmir would play at home in 2018, local players Danish Farooq and Shahnawaz Bashir were brought out, and it was Bashir whose perfect cross helped Kashmir seal the score at 6-1.
How does the I-League table look right now?
Chennai City are leading the table with 17 points from seven matches, and are followed by Churchill Brothers with 13. Kashmir have now climbed up to the third position, only behind Churchill via goal difference. Kolkata giants East Bengal and Mohun Bagan have not fared well yet, lagging behind in the sixth and seventh positions respectively.