A look at the records held by Sergio Aguero
A look at the records held by Sergio Aguero
Sep 18, 2019, 06:15 pm
2 min read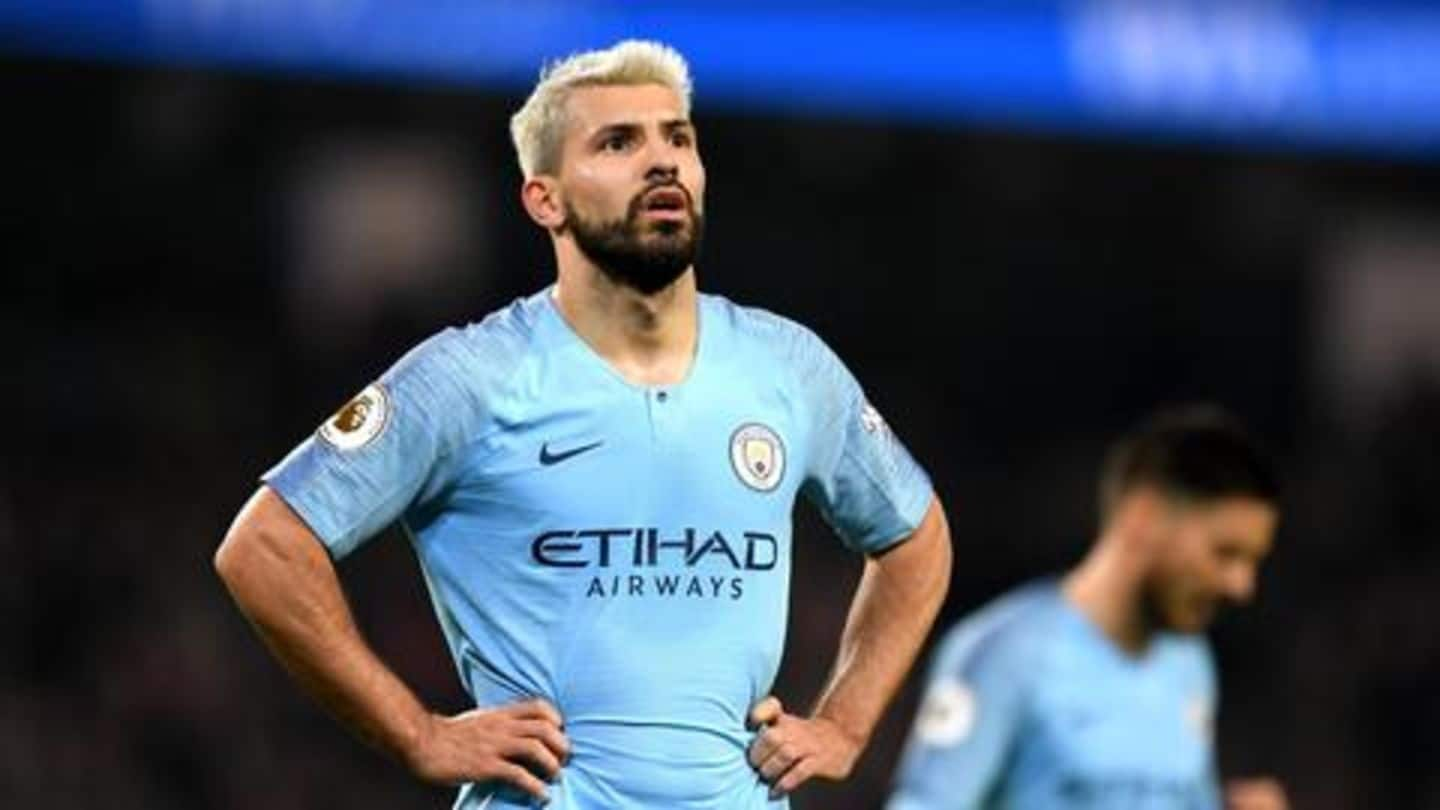 Argentina's Lionel Messi is considered as one of the all-time GOATs of the game. While he might be enjoying success in his space, one of his national team-mates too is enjoying the success of his own. Manchester City's Sergio Aguero has made a name for himself as he has broken a number of records for the club, as we take a look at some.
Highest Argentine goal-scorer in the Premier League
It is rare to see an overseas player getting immense success in the brutal playing conditions of the English Premier League. Nonetheless, Aguero has proved himself worthy of being called a true EPL player, as he is the highest Argentine goal-scorer in the tournament. To date, he has scored 171 goals in 244 games and is the second-highest foreign goal-scorer after France's Thierry Henry.
All-time highest goal-scorer for City
Staying loyal to a club and scoring a number of goals is an immense honor for a player. Aguero has managed to etch his name in Manchester City's history books as he is their all-time highest goal-scorer to date. As of now, he has scored 238 goals for the club in 344 matches. Interestingly, none of the current players are even close.
Scoring goals, and even hat-tricks, is sweeter when it comes at home. On the same note, Aguero to date has scored nine hat-tricks at City's home ground Etihad Stadium, which is the most by any player playing at a single venue. He has gone past the previous record of Henry, who scored eight while playing at Highbury, for Arsenal.
Third-most goal-scorer at a venue in EPL
In relation to the above record, Aguero also has scored the most goals at Etihad Stadium while playing in the EPL. Meanwhile, he is also the third-most goal-scorer at a single venue in the EPL, after Thierry Henry's 114 at Highbury and Wayne Rooney's 101 at Old Trafford. As of now, he looks set to break these records.
Sixth EPL player to score 200 goals for a club
200 – Sergio Agüero has become just the 6th player in PL history to register 200 goal involvements for a single club in the competition, after Wayne Rooney (Man Utd), Ryan Giggs (Man Utd), Thierry Henry (Arsenal), Frank Lampard (Chelsea) and Steven Gerrard (Liverpool). Legends. pic.twitter.com/spCavA725J

— OptaJoe (@OptaJoe) February 10, 2019