Rivaldo thinks Ivan Rakitic should continue playing for Barcelona
Rivaldo thinks Ivan Rakitic should continue playing for Barcelona
May 28, 2019, 12:49 am
2 min read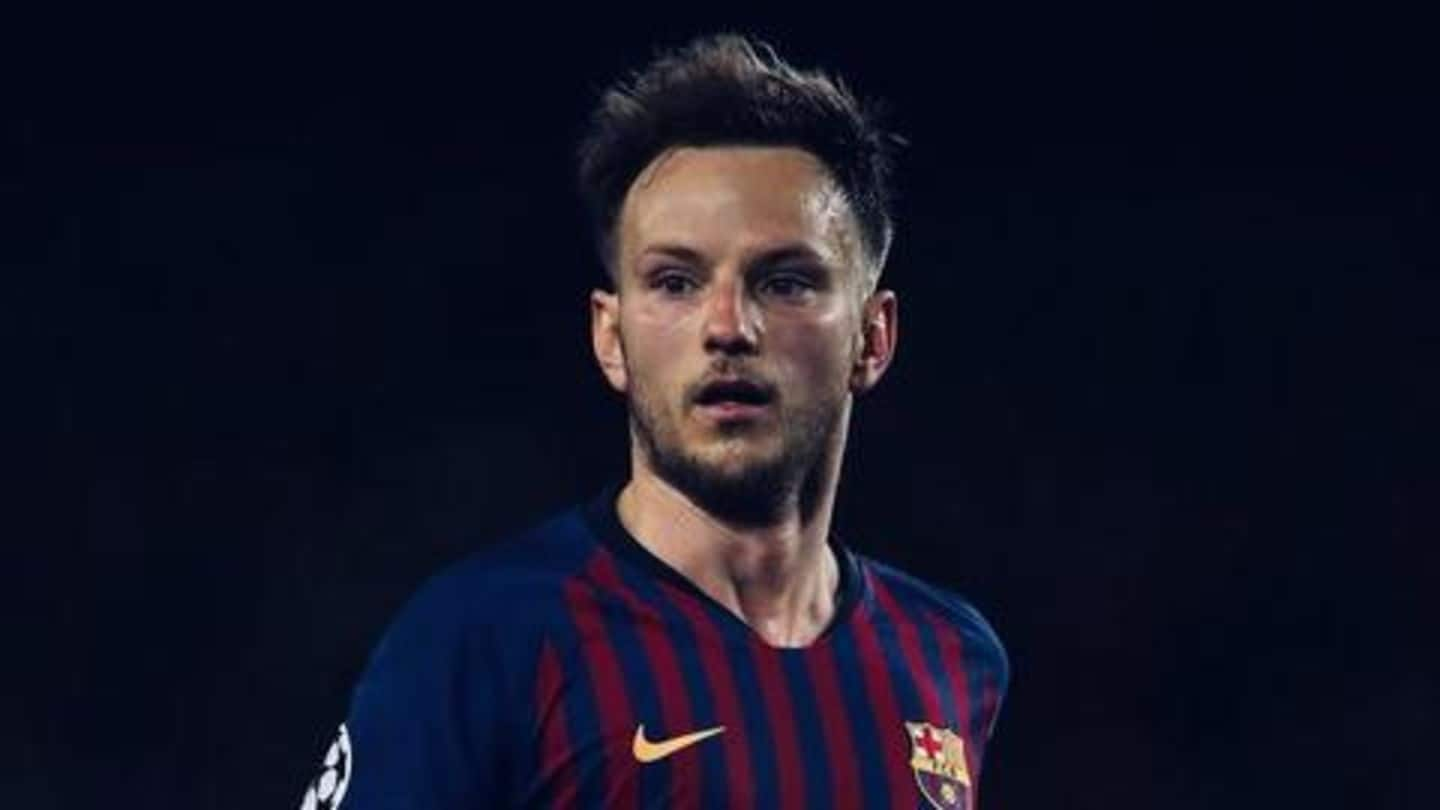 Manchester United endured a poor season in 2018-19, as they finished sixth in the Premier League. While United management and manager Ole Gunnar Solskjaer are eying a number of targets this summer, Barcelona mid-fielder Ivan Rakitic is one of them. As he contemplates a move to Old Trafford, former Barca star Rivaldo thinks the mid-fielder should rather continue playing for Barcelona. Here's why.
Rakitic eyes United move following signing of Frenkie de Jong
Rakitic has been a star at Barca ever since he joined them in 2014. Having got regular starts, he has been their pillar of strength in the mid-field. However, following the signing of Frenkie de Jong from Ajax, Rakitic finds his spot at the club vulnerable. As a result, he has expressed his interest in pursuing a new challenge.
Rivaldo hails Rakitic as great player
"There are rumors circulating about Ivan Rakitic possibly going to Manchester United, but, while United is a big club with great tradition, I think the Croatian still has enough football to keep playing for Barcelona, as he is a great player," said Rivaldo.
Rivaldo believes United still have potential to sign top players
Rivaldo also rued United's tough season, asides praising their rich history. He asserted that while United are going through a bad patch, they still have the financial power to draw big players. "I believe they will always be one of the best teams in the world. They continue to be financially healthy, so they should have tools to recruit big players soon," he noted.
Rakitic's numbers at Barca ought to make United greedy
Considering Rakitic's performance at Barcelona, he has been truly phenomenal. Since the 2014-15 season, he has played for them regularly, scoring 35 goals in 268 appearances. This season, he played 54 games, scoring five goals. Having won the Croatian Footballer of the Year award in 2015, his value has certainly increased, as United would want him to boost their mid-field.
With no extension in sight, Rakitic should eye United move
Rakitic's current contract runs out in 2021. However, with Barca too undergoing a tough phase, it is unclear if they would want to retain him or if Rakitic would want to continue. Thus, the author feels that there is no harm for the Croatian to try a new challenge at United. However, it is certain that things would be even more challenging in England.