Here's what Roger Federer said regarding his rumored retirement claims
Here's what Roger Federer said regarding his rumored retirement claims
Oct 16, 2019, 07:35 pm
3 min read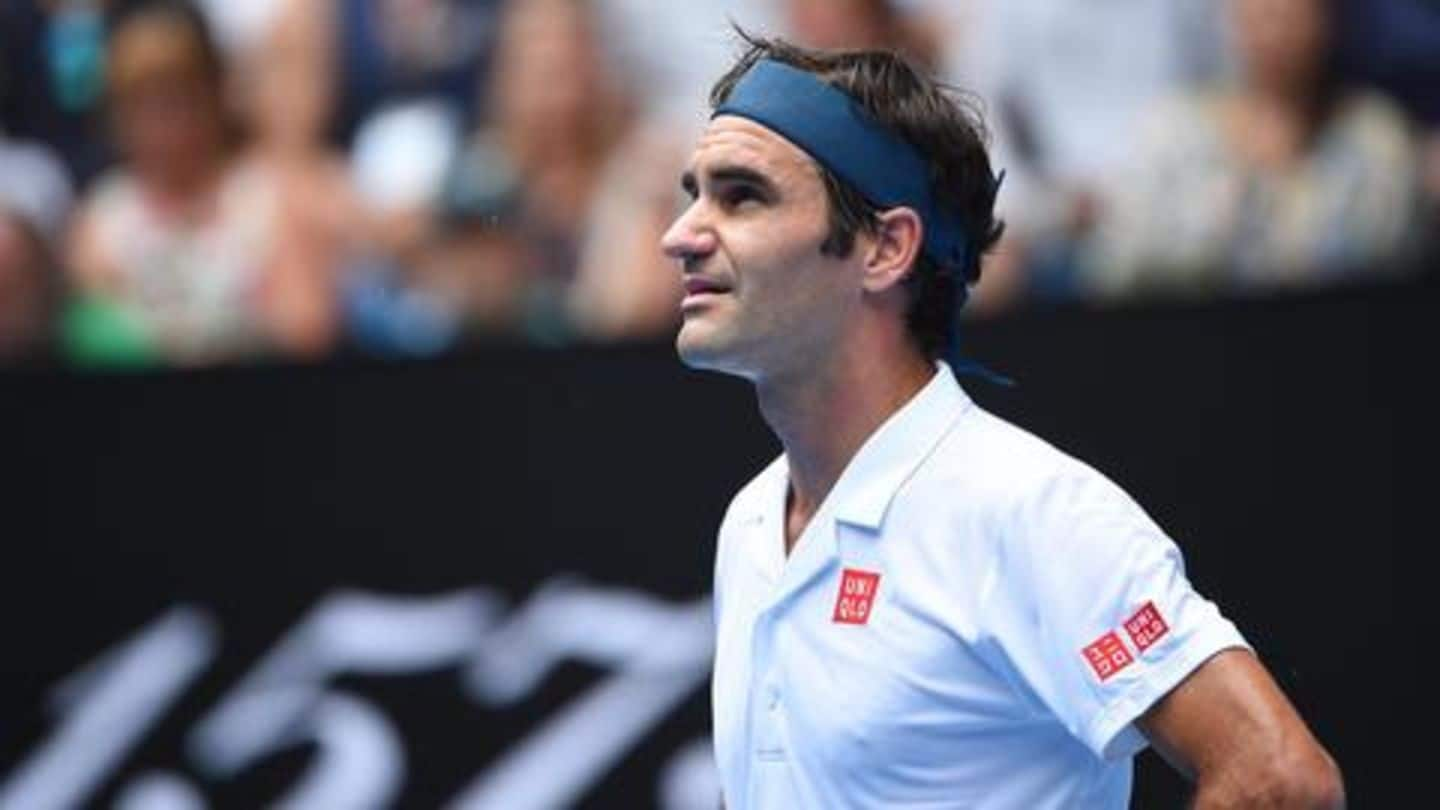 Roger Federer is undoubtedly one of the GOATs of modern day tennis and his 20 Grand Slam titles do prove it well enough. However, as he draws close towards the end of his career, he has been subject to numerous retirement claims form multiple sources. With the rumors showing no signs of slowing down, Federer has once again made a bold claim regarding it.
Federer claims to have lot of gas in his tank
Addressing his retirement rumors, Federer said that he feels he has a lot of gas left in his tank. "So, my preparations when it comes to my fitness and my practice, it is always based on the unknown. Which means I am planning to play for over a year," he told China Global Television Network in Shanghai.
Federer reveals what his fitness coach feels
"My fitness coach always told me 'let me know if I feel like you are going to have one more year to play, then you do not have to do fitness sessions anymore. We'll just play tournaments, you will enjoy yourself'," added Federer.
Federer does not look to give up on fitness, yet
Speaking on his fitness, Federer said that he already had his fitness blocks set going forward, and as long as he is motivated to do so, things look good for him. "When you are healthy, like I am right now, it's more fun to play, because when you have one problem it's kind of OK, if you have two it gets tough," he continued.
I try to be extremely in a good shape: Federer
"So, I really try to be extremely in a good shape, make sure to sleep enough, have a great time with my family and friends, not just go through the daily routines which become boring and I burn out," concluded Federer.
Federer second oldest player in ATP 100, since Ivo Karlovic
While Federer might be 38, he has shown no signs of foundering so far, as he is the second oldest player to be in ATP's Top 100 rankings, since Ivo Karlovic (40). While he has been nursing some back problems of late, he has otherwise remained mostly fit and looks to end 2019 on a high, even possibly as World No. 1.
Some records held by Federer
Following are some of the records held by Federer: Most Slam titles among men (20). Most men's Slam final (31). Most consecutive tournament finals won (24). Most hard-court titles (70). Most weeks as World No. 1 (310). Most consecutive weeks as World No. 1 (237). Oldest No. 1 in ATP history (36 years, 320 days). Most Wimbledon titles (8). Most ATP Finals title (6).
Federer eyes Swiss Indoors Basel success
As of now, Federer is all set to play the Swiss Indoors in Basel, starting October 21, where he is the defending champion. Following this, he is to play in the final ATP Master of the calendar in Paris, which would be followed by the ATP Finals in London. Least to say, winning these tournaments could allow Federer to finish as the number one.