My retirement will depend on my health, says Roger Federer
My retirement will depend on my health, says Roger Federer
Nov 20, 2019, 06:47 pm
2 min read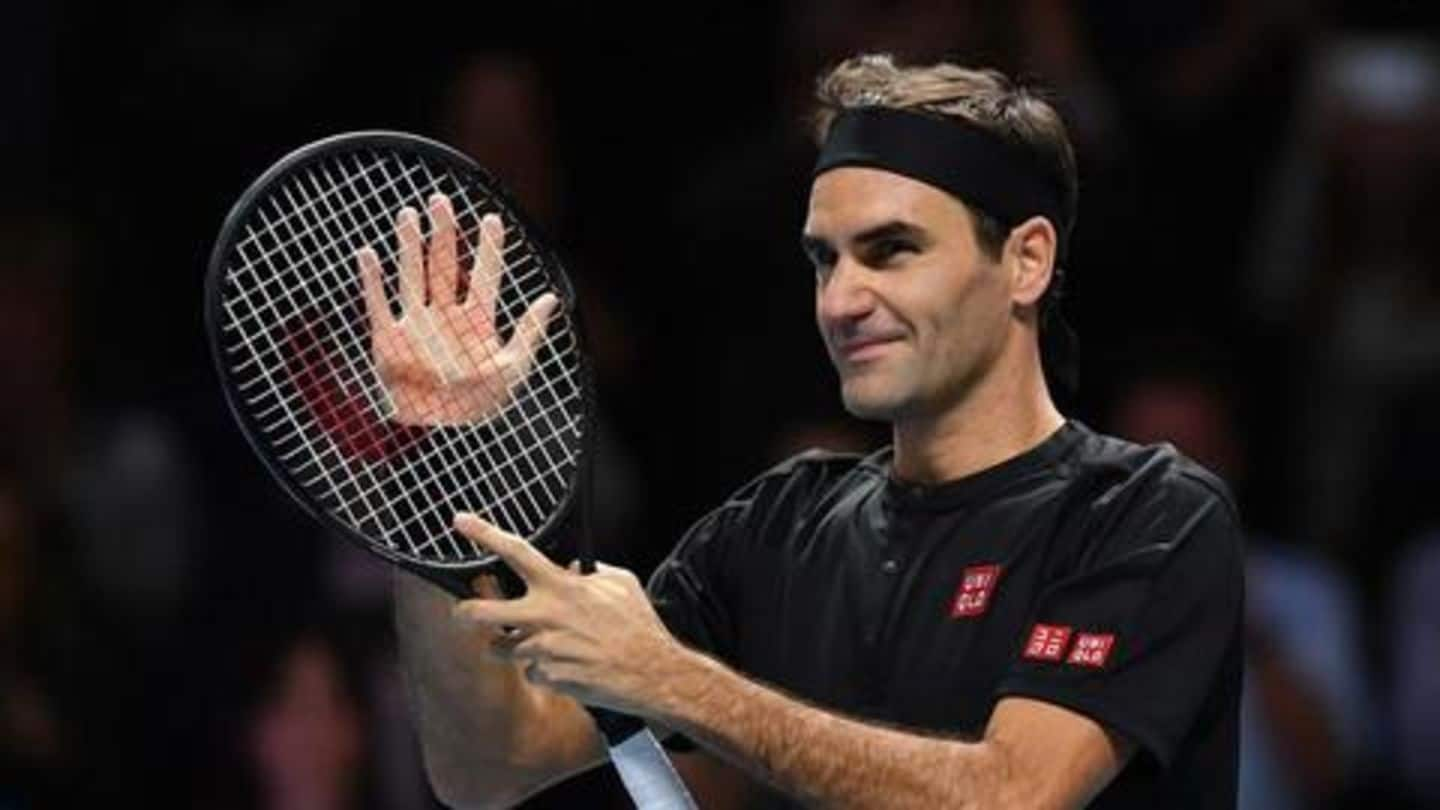 Veteran men's singles tennis star Roger Federer has assured fans that he does not intend to retire from the sport anytime soon. The 20-time men's singles Grand Slam winner is set to continue playing until his body tells him otherwise. Federer's 2019 season came to an end earlier, after a loss in the semis of the ATP Finals. Here's more.
'I'm exactly where I wanted to be at this age'
"I did not think I would play beyond 35, 36 years and here I am. I am doing well physically," he said. "I cannot predict when it will be the time to stop. I think in 2009 I questioned it for the first time. [It has been] 10 years and here I am. I'm exactly where I wanted to be at this age."
Federer doesn't see any reason to retire
There has been a lot of speculations surrounding the Swiss maestro in regards to him retiring from the sport. "My retirement will depend on my health. At the moment I do not see any reason to retire," Federer told reporters.
ATP Finals: Federer was beaten by eventual winner Tsitsipas
Last week, Federer was handed a straight sets loss by eventual winner Stefanos Tsitsipas. The youngster beat Federer 6-3, 6-4 in the last-four battle. "He's tough as nails. I'm frustrated I didn't play better. He was better than me today. It's the year-end, it's over now, I can't make it better. I tried everything I could, to be honest," Federer said.
An eventful 2019 season for Federer
Federer reached the semi-final of the French Open. He wasted match points to be beaten at the Wimbledon finale. He faced a fourth round and a quarter-final exit at the other two Slam events. However, he retained the Hopman Cup. Federer won his 100th career singles title at the Dubai Tennis Championships. He won the 2019 Miami Open, Halle Open and Swiss Indoors respectively.
Vintage Federer excited for next season
After his ATP Finals loss, Federer looked excited for next season. "I think I've got to keep on playing at the level like I have this year, and then I will create some chances. I thought I played some consistent, solid tennis," he said. "Got to take care of my body, listen to the signs, work with the team, get the balance right."