Sachin Tendulkar goes to Bhutan, plays cricket in mountains!
Sachin Tendulkar goes to Bhutan, plays cricket in mountains!
Oct 23, 2018, 06:19 pm
2 min read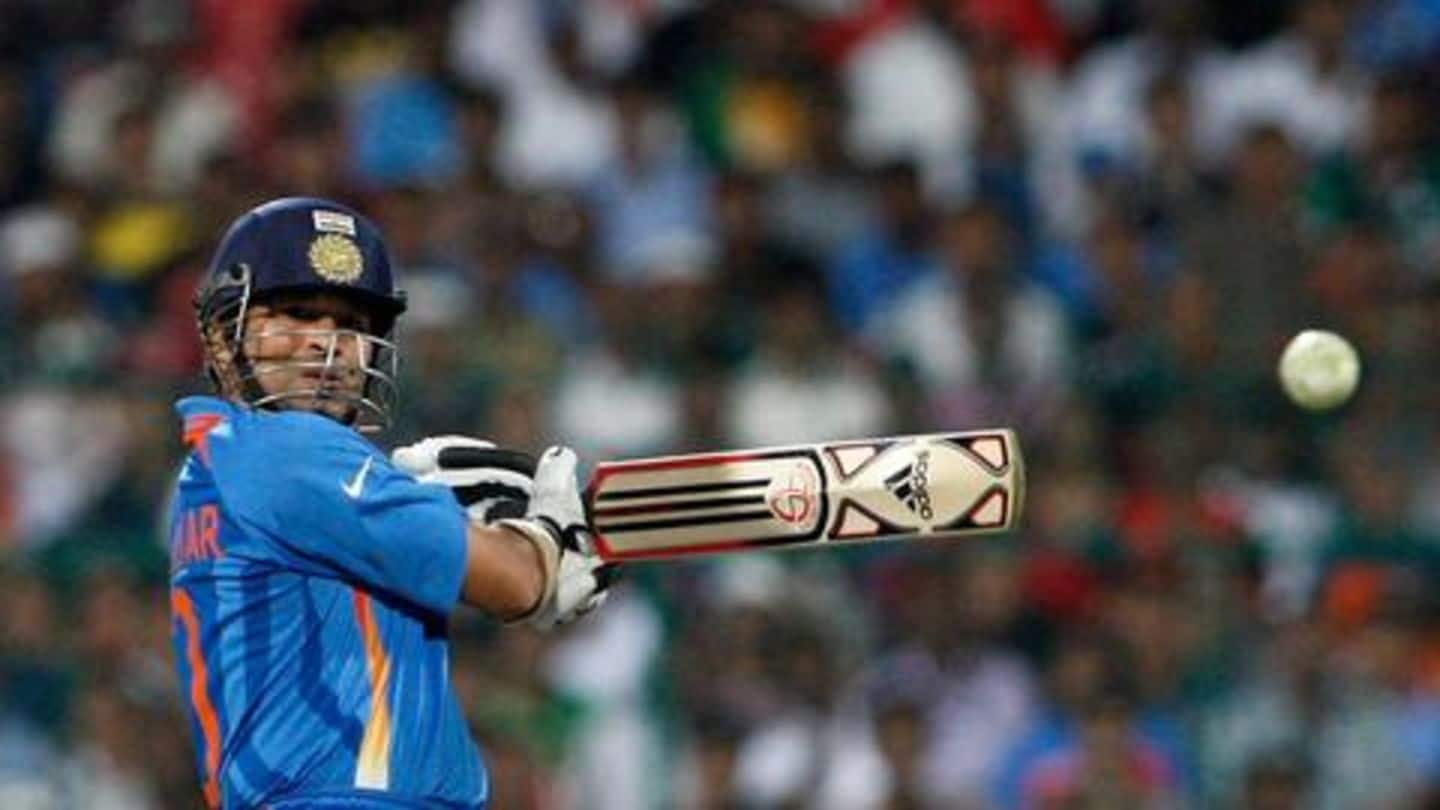 Former Indian legendary cricketer Sachin Tendulkar picked up the bat once again and played cricket. But this time around, the backdrop was the majestic Himalayas. Sachin is in Bhutan as the Goodwill Ambassador of UNICEF. He was seen promoting the organization's 'Hand Washing' initiative and that's where he played both football and cricket with the school kids. Here's more on the same.
The only thing better than playing cricket, is playing cricket in the mountains.. Enjoyed being back on the pitch with Bhutan's Cricket Team. Wishing them all the best for the future. pic.twitter.com/8QCm0HppgO

— Sachin Tendulkar (@sachin_rt) October 23, 2018
Sachin is in Bhutan to promote hand sanitation
Sachin Tendulkar also met the Interim Prime Minister of Bhutan, Dasho Tshering Wangchuk. He was seen holding a discussion regarding awareness about hand sanitation in Bhutan. Post that he took time out to play football with the kids. He took to Twitter to spread the message in relation to the importance of washing hands post any activity.
Had a great time playing football with these cute little kids in Bhutan. After the game, we washed our hands with soap to demonstrate that playing is important but what's even more important is to wash our hands after any activity, especially before eating food. #IWashMyHands pic.twitter.com/SI5WNobzHq

— Sachin Tendulkar (@sachin_rt) October 22, 2018
Sachin a long time ambassador of UNICEF
This was an important moment for both kids as well as the Bhutan cricket team. He discussed batting techniques with the latter and wished them luck. One of the most prominent sporting figures of all time, Sachin has been associated with UNICEF since his playing days. He has lent support in promoting various causes of the UNICEF, which included polio awareness in India.
Sachin, one of the GOATs, played 200 Tests for India. He scored 15,921 runs and amassed 51 hundreds, He also represented India in 463 ODI matches. He has 18,426 runs and 49 tons to his name.