Olympic champion Gabby Douglas accuses team doctor of sexual abuse
Olympic champion Gabby Douglas accuses team doctor of sexual abuse
Nov 22, 2017, 04:17 pm
2 min read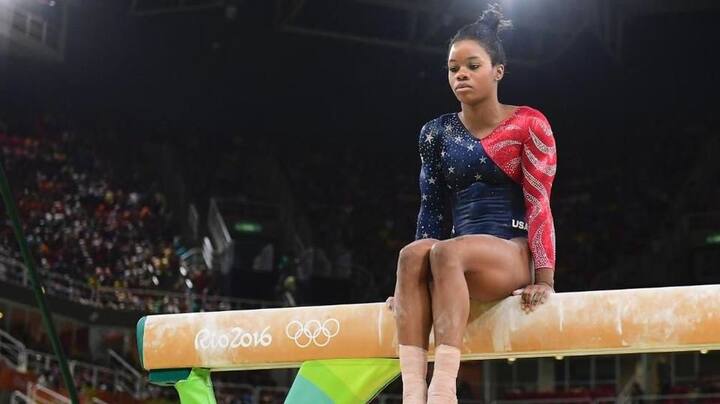 Olympic champion gymnast Gabby Douglas has accused the former USA gymnastics team doctor Larry Nassar of sexual abuse. Douglas, a three-time gold medallist, is the third such champion to make accusations against Nassar, after Aly Raisman and McKayla Maroney. Nasar, the 54-year-old former team doctor, is now in prison after pleading guilty to possession of child abuse images.
Gabby's post indicating abuse by Nassar
Douglas while apologising for her comments allegedly 'victim-shaming' her team-mate Raisman, wrote in her Instagram post, "I know no matter what you wear, it NEVER gives anyone the right to harass or abuse you. It would be like saying we were abused by Nassar because of the leotards we wore..I didn't publicly share my experiences because for years we were conditioned to stay silent."
Allegations against Larry Nassar
Larry Nassar had been a trainer and medical coordinator with the USA gymnastics program for close to 30 years. He currently faces 22 counts of first-degree criminal conduct involving at least 7 victims and is being sued by over 125 women for sexual assault under the guise of medical treatment. Nassar is set to face 25 years of jail sentence.
Maroney's allegations against Nassar
Inspired by the #MeToo movement, McKayla Maroney, the Olympic gold medal winning gymnast from US, detailed years of abuse by Larry Nassar from the age of 13 until her retirement last year. In a lengthy Twitter post she said, "People should know that this is not just happening in Hollywood...wherever there is a position of power there seems to be potential for abuse."
Decorated gymnast Aly Raisman speaks out against abuse by Nassar
Weeks after Maroney's post against Nassar, her team-mate Aly Raisman, a 6-time Olympic medallist said that she was also sexually abused by Nassar and in an earlier interview described him as a 'monster.'