India find replacements for Pandya, Rahul for AUS, NZ series
India find replacements for Pandya, Rahul for AUS, NZ series
Jan 13, 2019, 12:45 pm
2 min read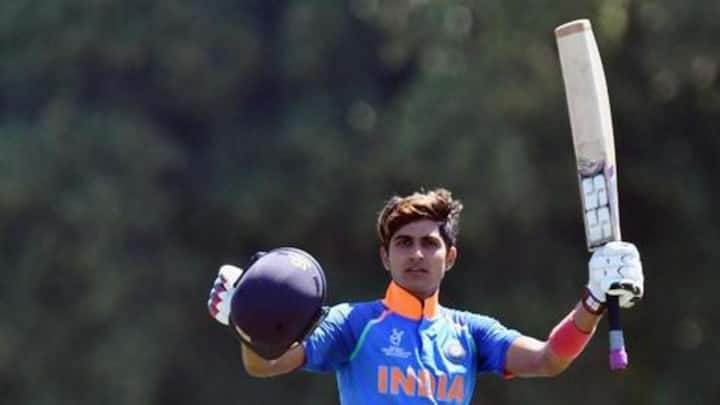 Team India have named the replacements for suspended cricketers Hardik Pandya and KL Rahul. The BCCI selection panel roped in 19-year-old Shubman Gill and all-rounder Vijay Shankar. Shankar will join the squad ahead of the second ODI against Australia. Meanwhile, Gill will join the team for the upcoming tour of New Zealand. Here is more on the same.
Shubman Gill is a rare talent on offer
Shubman Gill has taken his chances well since the successful U-19 World Cup triumph for India last year. He showed his promise for Kolkata Knight Riders in the Indian Premier League 2018 season. The youngster has had a stellar start to the Ranji Trophy campaign as well. His 268 against Tamil Nadu won a lot of hearts. It was followed by 148 against Hyderabad.
Mayank's injury opened the doors for the deserving Gill
According to reports, initially the BCCI had thought of picking Mayank Agarwal for KL Rahul, but the Test opener is nursing a minor injury. That opened the doors for Gill. He has been terrific for India A as well. In nine first class career matches, Gill has scored 1,089 runs at an average of 77.78. He has 1,529 runs in List A career matches.
Shankar comes in for Pandya as the all-rounder
Meanwhile, Vijay, who has appeared for India in five T20Is earlier in his career, gets a rare break once again. He adds an option for the remaining two ODIs against Australia. The all-rounder has been consistent in recent times and performed well in the tour matches. He has also done a decent job in the Ranji Trophy for Tamil Nadu.
Pandya, Rahul were sent back to India
The CoA went on to suspend Pandya and Rahul with immediate effect from participating in any manner whatsoever. The two cricketers were sent back to India. Pandya's misogynistic comments on Karan Johar's chat show, Koffee With Karan, angered both the public and the Indian cricket body. The BCCI and the CoA acted tough as they suspended them pending an inquiry.
What's the situation for India ahead of World Cup?
India have 12 more ODI matches to cater to ahead of the ICC World Cup 2019 in England and Wales. There are a few places up for grabs. Also, the situation for Rahul and Pandya doesn't look promising at the moment.