I have a squad in mind for February fixtures: Solskjaer
I have a squad in mind for February fixtures: Solskjaer
Feb 05, 2019, 08:30 pm
2 min read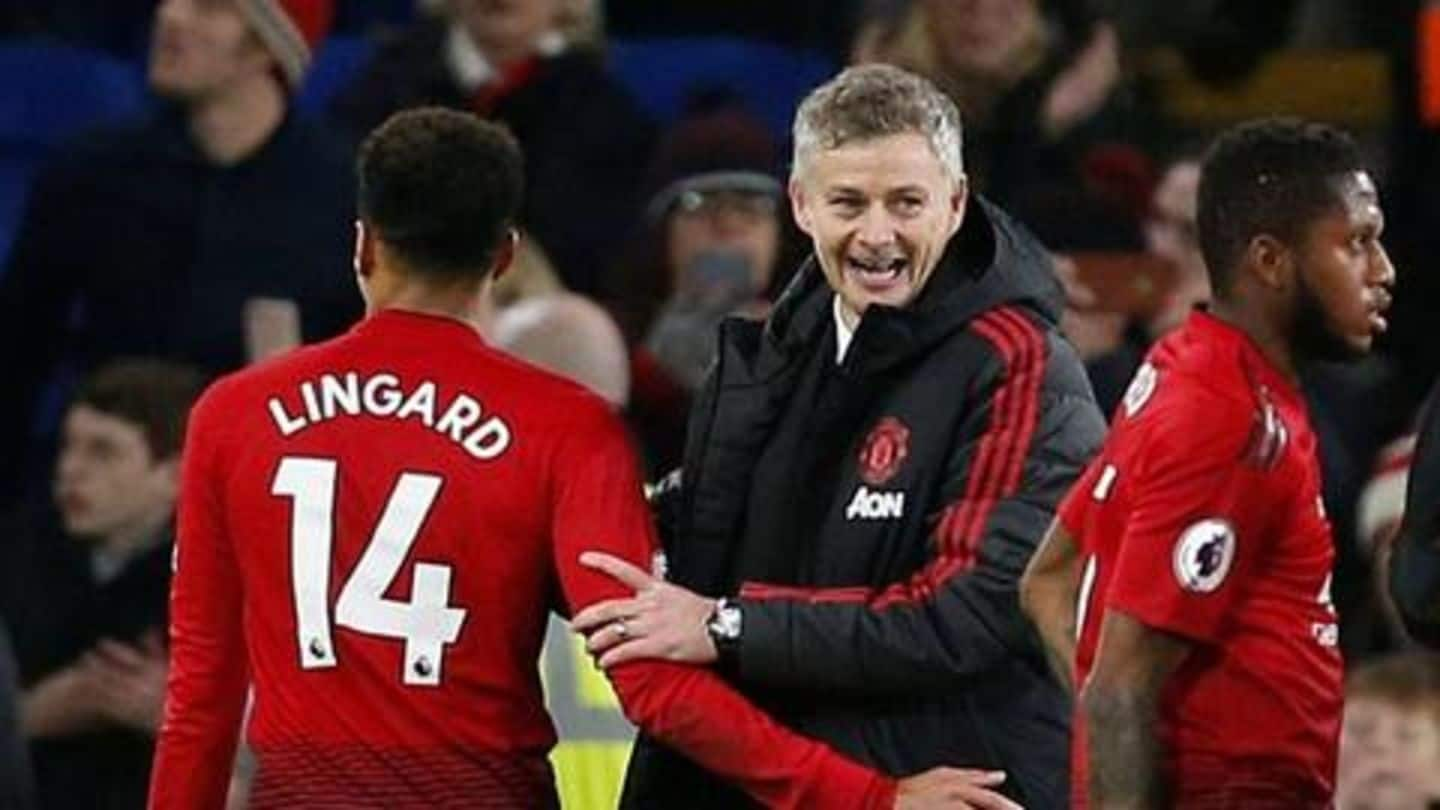 Manchester United's interim manager, Ole Gunnar Solskjaer has said that he has a team in mind for the Red Devil's intense matches lined up, one after the other, in the month of February. United will be traveling to Fulham this weekend, then will play against Paris Saint-Germain, Chelsea, and Liverpool in a period of 12 days. What has Solskjaer said about the squad?
The competition and opponents United will be facing in February
United will be facing Fulham in an away match in the Premier League on February 9. Then, on February 13, they will be up against PSG in the round of 16 of Champions League. Chelsea will play host to Manchester United on February 19 in the fifth round of the FA Cup. Five days later, United will be playing against Liverpool on February 24.
What has Solskjaer said regarding the team?
Solskjaer said he already has the Manchester United teams in mind for all their February fixtures. In his exclusive interview with Sky Sports, the Norwegian said that "You have got to have different ways of winning games and with our squad you can pick players who suit this team and that team." He believes his job at Cardiff was not exactly suited for him.
Solskjaer has stressed on the importance of counter-attacks
Under Solskjaer, United have returned back to their spirit of counter-attacking and achieved glorious victories. He reportedly showed them videos of United's counter-attacks involving himself in 1997, and also Rooney, Ronaldo, and Park Ji-sung in 2009. Before his arrival, United were not counter-attacking, and now they are doing what they have always been known for. Solskjaer has lifted the spirit.
Ferguson's influence is clearly visible on Solskjaer
The influence of former Manchester United manager Sir Alex Ferguson is clearly visible on Solskjaer. Ferguson was a master at choosing his squad to match the potential of an opponent. Likewise, Solskjaer has shown similar ability in the matches against Tottenham and Arsenal. "We are confident, we trust ourselves, and we are ready for these games now", said the 1999 Champions League final hero.