Tendulkar-Walsh to be coaches during bushfire relief match: Details here
Tendulkar-Walsh to be coaches during bushfire relief match: Details here
Jan 21, 2020, 11:34 am
2 min read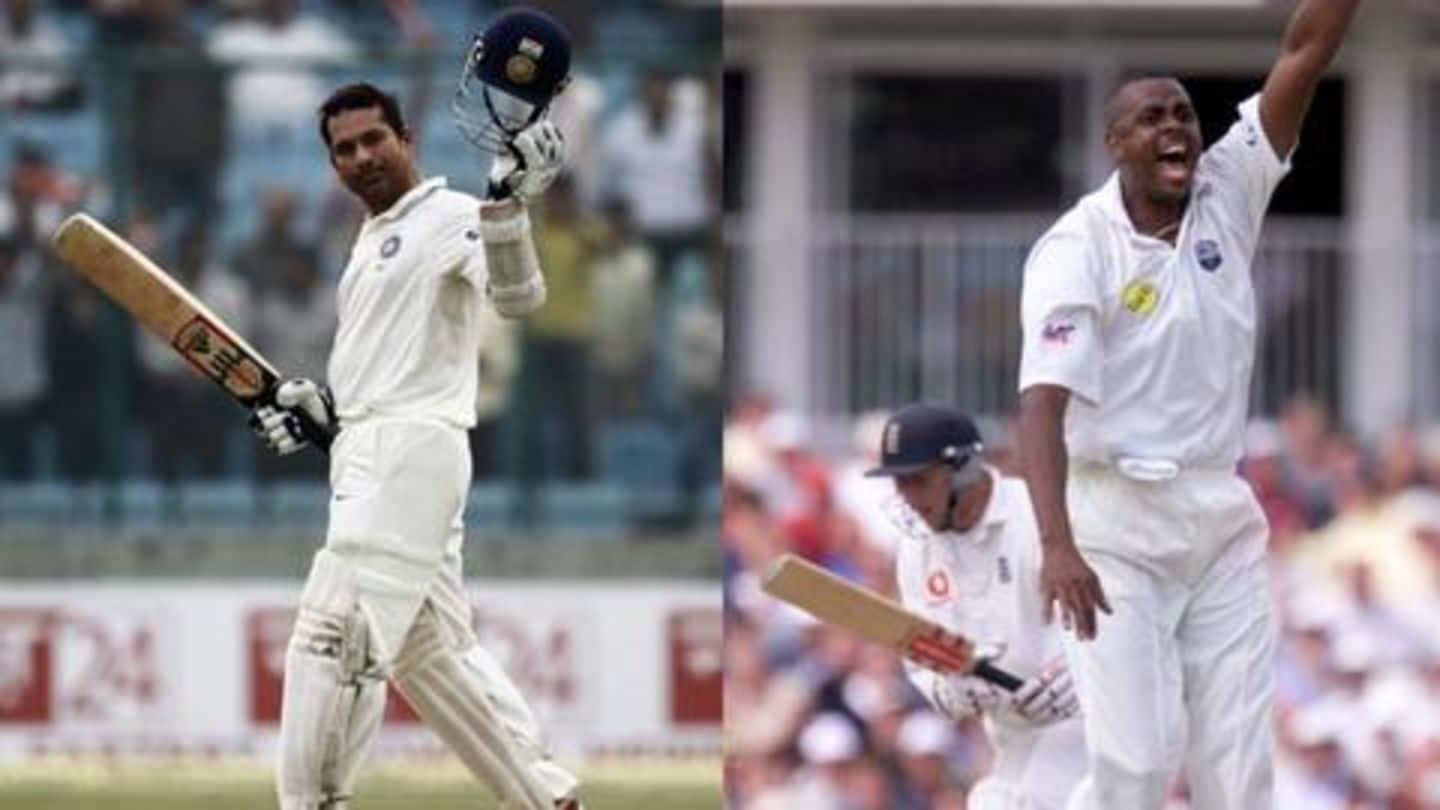 Indian cricketing legend Sachin Tendulkar and Windies great Courtney Walsh have been roped in as coaches for the upcoming bushfire relief match in Australia. While Tendulkar would coach the team led by Ricky Ponting, Walsh would manage the side of Shane Warne. The charity match, termed Bushfire Cricket Bash, would be played on February 8. Here are further details on this.
Other Aussie greats confirm their participation
Although the squad and XI for the teams are yet to be confirmed, other Aussie greats like Justin Langer, Adam Gilchrist, Brett Lee, Shane Watson, Alex Blackwell, and Michael Clarke, too, have confirmed their participation for the highly anticipated charity match.
Cricket Australia honored to have Tendulkar and Walsh back
"We are absolutely honored to be welcoming Sachin and Courtney back to Australia where they both enjoyed a lot of success as players, and we can't wait to have them involved in what is going to be a special day," said Kevin Roberts, CA CEO.
Venue for Bushfire Cricket Bash yet to be confirmed
Meanwhile, the venue for the match is to be confirmed on January 31. As of now, it is slated to take place prior to the Big Bash League (BBL) final on February 8. Furthermore, the rumored venue is Melbourne, for now. And, in case Melbourne Stars qualify for the final, the city could host three matches, including a women's match between India and Australia.
Several people coming together for helping Australia
Cricket Australia has organized a number of appeal funds for the ongoing bushfires. Meanwhile, in the ongoing BBL, several players pledged to donate money for every six hit and wickets taken. Along with signed shirts being auctioned, the ODIs between Australia and New Zealand in March would also be used for the relief fund. Also, many Aussie tennis stars are also donating money.
What do we know about the Australian bushfires?
Australia saw dozens of fires erupting in New South Wales in November and things rapidly spread across the entire continent to become some of the most devastating on record. An area, roughly 15 million acres, has burned already. More than 1,000 houses have been destroyed by the fire. People were forced to evacuate their houses, with 29 deaths occurring. It is a countrywide catastrophe.