Tennis: A look at the history of Australian Open
Tennis: A look at the history of Australian Open
Jan 08, 2020, 07:30 pm
3 min read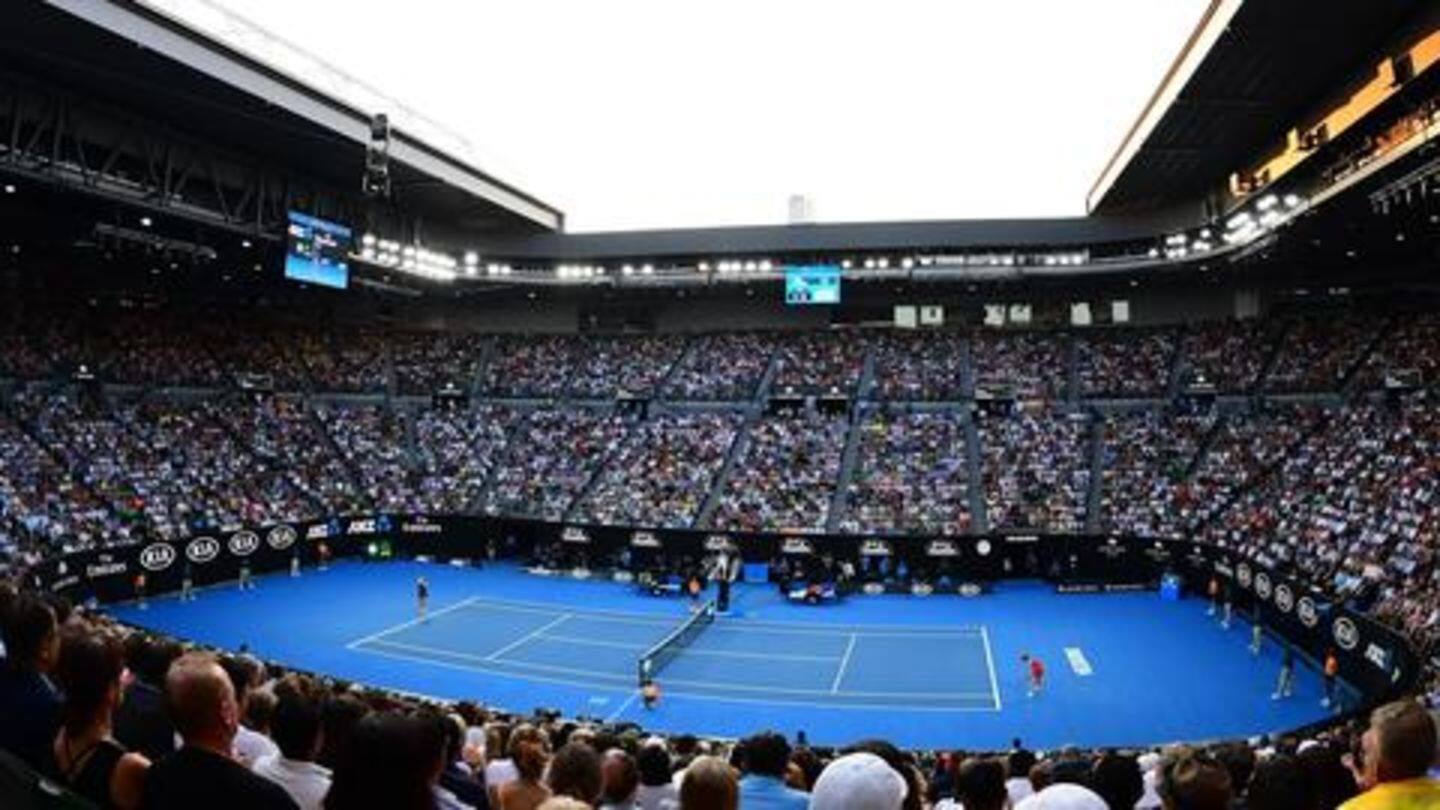 The Australian Open is considered one of the most high-profile Grand Slam tennis events of all. While it is also the opening Slam of the year, it is one of the two Slams to be played on the hard surface. With 107 editions played so far, the tournament still continues to grow strong as we take a look at its history so far.
The tournament dates back to 1905, when the opening edition was held in Melbourne's Warehouseman's Cricket Ground. During this edition, only men competed in singles and doubles action. While Rodney Heath beat Albert Curtis 4-6, 6-3, 6-4, 6-4 in the final to win the singles title, Randolph Lycett and Tom Tachell beat ET Barnard and Basil Spence 11-9, 8-6, 1-6, 4-6, 6-1 for doubles.
Women were introduced in 1922
The introduction of women did not happen prior to 1922. The first woman to win the singles title was Margaret Molesworth, who beat Esna Boyd 6-3, 10-8. As for the doubles, it was won by Boyd and Marjorie Mountain, who beat Floris St. George and Gwen Utz 1-6, 6-4, 7-5.
AO has been played on multiple surfaces
As far as the surface of the tournament is concerned, it started off on the grass-court. It was since 1988 when it was switched to the hard-court. Meanwhile, the tournament featured two types of hard courts. Until 2007, it was played on the green-colored Rebound Ace hard surface, before being switched to the current blue Plexicushion.
Changes in the tournament
The tournament was initially named the Australasian Championships, before being changed to Australian Championships in 1927 and being known as the Australian Open since 1969. Also, the tournament has been played in five Australian cities, including Sydney, Adelaide, Brisbane, Perth, as well as two cities in New Zealand (Christchurch and Hastings). The tournament was suspended from 1941-45 due to World War 2.
As for some records held by men: Most Singles title: Novak Djokovic (7) Most consecutive Singles titles: Roy Emerson (5) Most Doubles titles: Bob Bryan and Mike Bryan (6) Most consecutive Doubles titles: Adrian Quist (10) As for some records held by women: Most Singles title: Margaret Court (11) Most Doubles titles: Thelma Coyne Long (12)
Some other records from the tournament
Following are some other records: Youngest Men's singles: Ken Rosewall (18 years and 2 months), Youngest Women's singles: Martina Hingis (16 years and 4 months), Oldest Men's singles: Rosewall (37 years and 2 months), Oldest Women's singles: Thelma Coyne Long (35 years and 8 months).