5 WWE matches themed on The Undertaker
5 WWE matches themed on The Undertaker
Aug 15, 2018, 12:58 pm
3 min read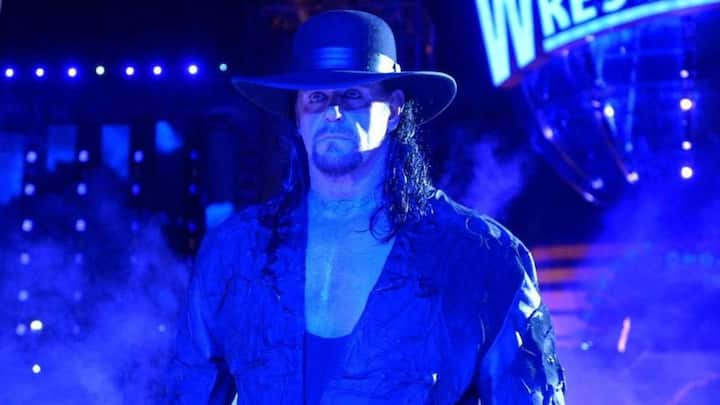 The character of The Undertaker has been around since 1990. And even after all these years, The Undertaker has a special place in the WWE Universe. Mark Calaway is as serious about his character as he is for his in-ring performances. The character has also led to new formats of matches, hardly done for any other superstar. Here we look at 5 Undertaker-themed matches.
The match where the loser can rest in peace
The casket match was the first Undertaker themed match which gained popularity during his days as the 'Old West Mortician'. The Undertaker or his torch-bearing druids would come to the ring pushing the casket, accompanied by an eerie music. The objective was to put your opponent inside the casket and close the lid. Undertaker faced Yokozuna in his first casket match.
The Deadman buries his opponents alive
This was, surely, the logical step after the casket match to take Undertaker's gimmick forward. In this stipulation, to win, one has to bury his opponent alive by throwing him inside a grave and covering him with soil. The first buried-alive contest took place between Mankind and The Undertaker where Taker lost, but this led to his iconic 'raising from the grave' moment.
Two men in an unforgiving steel structure
'Hell in A Cell' was an Undertaker-themed match but has become so popular that many wrestlers have fought in it over the years. The cage is bigger than that of a steel-cage match and wrestlers can reach under the ring to bring out weapons. Started in 1997, the format has many iconic moments, especially the one where Undertaker choke-slammed Mankind through the structure's roof.
Using a chain during a match can really be dangerous
The Biker Chain match was a single match themed on The Undertaker. This match was created during the days when The Undertaker took upon the biker gimmick or the 'American Badass'. The match was fought at No Mercy 2003 between Undertaker and Brock Lesnar for the WWE Championship. Lesnar ended up with the victory.
Travelling in the back of a hearse
The Last Ride match is another stipulation based on The Undertaker's gimmick. The name has been taken from the powerbomb move by The Undertaker, also known as the Last Ride powerbomb. The match is a no-disqualification match and can be won by forcing the opponent into the back of a hearse, closing the door, and driving it out of the arena.