Five best masked wrestlers of all time
Five best masked wrestlers of all time
Sep 24, 2018, 02:06 pm
2 min read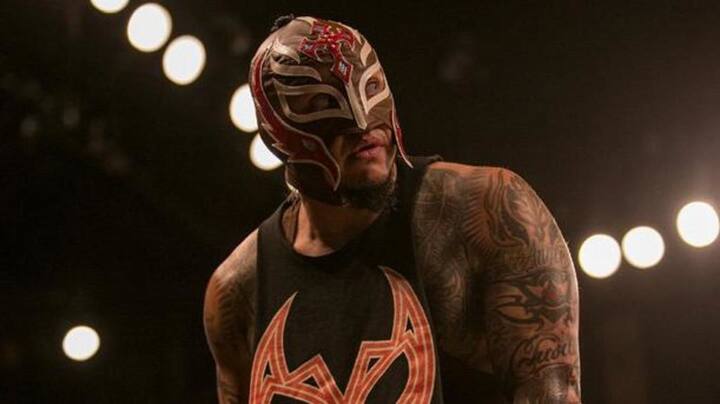 Masked wrestlers have always attracted attention from the fans, mainly because there is an air of mystery surrounding their real identities. There are several wrestlers who have worn masks since the beginning of their careers, while some were masked to 're-brand' a wrestler as a new character. Here we present to you five of the best wrestlers to have ever donned a mask.
The rise of Glenn Jacobs came with his masked character
Kane is, definitely, one of the most famous wrestlers of all time, and his masked persona was what catapulted him to superstardom. After the characters of an evil dentist and the fake Diesel failed, WWE decided to introduce Jacobs as the pyromaniacal brother of The Undertaker. Kane debuted in 1997 and went on to win numerous titles, making him a household name.
The Destroyer: One of the pioneers of masked wrestling
Dick Beyer, also known as The Destroyer, is one of the most popular wrestlers in Japan. He has won numerous accolades throughout his career in Japan and the United States. He was even awarded one of Japan's highest national honors, The Order of The Rising Sun. Beyer was also known as Doctor X, and till this day, has never removed his mask.
The mysterious Samurai Kendo Nagasaki
Probably the most famous British wrestler of all time, Kendo Nagasaki always had an air of mystery and the occult surrounding him. Peter Thornley, the man behind the mask, plied his trades in several British wrestling circuits. His unmasking was equally mysterious, involving numerous samurai rituals at the end of which Thornley burned his mask.
Rey Mysterio: The most famous luchador of all time
Rey has had a successful career with WWE, winning numerous championships throughout his run with the company. His friendship and feud with Eddie Guerrero is legendary, and what is mostly beloved by WWE fans is Mysterio's spirit of never giving up despite his size. Mysterio's acrobatic moves were loved by the fans and he has never taken off his mask.
El Santo: The most respected Mexican athlete
The respect El Santo commanded in Mexico was matched by only a few individuals. He was one of the most loved Mexican wrestlers ever, also considered the greatest icon of 'lucha libre' that ever existed. Besides wrestling, Santo also played himself, in numerous Mexican movies. He was probably the greatest ever wrestler to don a mask.