Five greatest heels in the history of WWE
Five greatest heels in the history of WWE
Nov 17, 2018, 12:16 pm
3 min read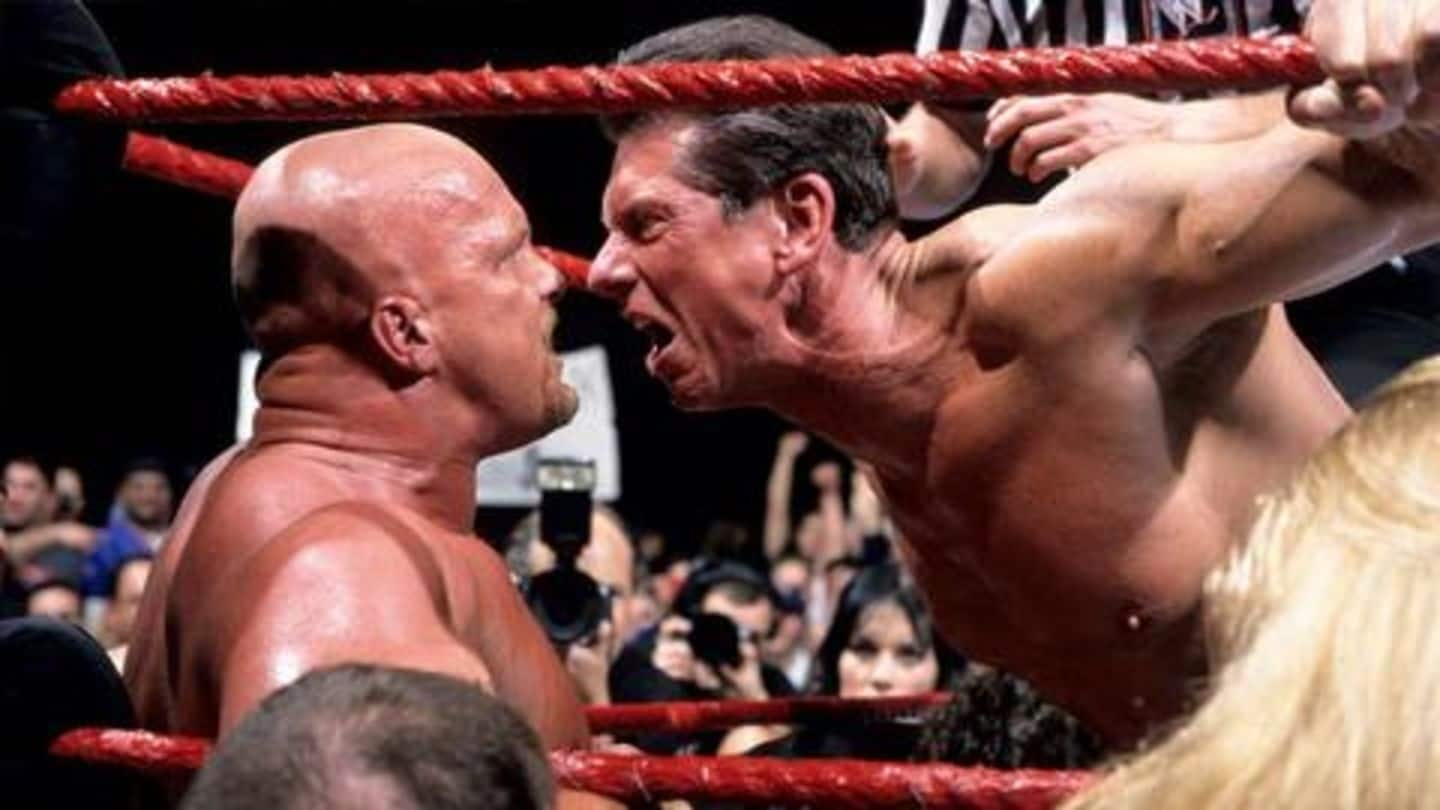 WWE story-lines usually have a heel who challenge the babyface (hero) for the championship that they both want for themselves. Sometimes the rivalries also have other foundations, but the fact remains that unless a heel does his job brilliantly, the story lacks substance, and the fans are not as invested in it. Here we look at the five most ruthless heels ever.
The sledgehammer-wielding ruthless player, aka The Game
Triple H is one of the best performers to have ever stepped into the WWE ring and whenever he picked up the sledgehammer, fans cringed in their seats. He busted open numerous wrestlers on his path to glory, betrayed his best friend Shawn Michaels, and even turned on his own rookie Randy Orton. He expertly incorporated his heel image into 'The Authority' as well.
Gorgeous George was a massive influence to future heels
Gorgeous George took being a heel to an art and brought in a new dimension with his character. He was rude, high-brow, and snobbish, so much so that he brought along a servant who would spray Chanel inside the ring before his matches. From Flair to Muhammad Ali, everyone who adapted the 'rich brat' personality later, owe their style to Gorgeous George.
This legendary group defined what a villainous faction is
Flair and The Four Horsemen are considered the best faction ever, and every action of theirs showed villainous intent. All were talented performers in the NWA. Interestingly, at a point, they were holding all the major titles of the faction. They once broke the hand of Dusty Rhodes in a parking lot. Groups from Evolution to Legacy, all took a page from their book.
'Superstar' Billy Graham was one of the finest heels
Billy Graham is one of the most iconic villains of all time. He has been vastly influential to many after him. He became the first villain who managed to hold on to the WWE Championship for as long as 10 months at a stretch, defeating none other than the legendary Bruno Sammartino. Graham cheated, bashed babyfaces publicly, and became a legend in the process.
WWE has never had a better heel than its owner
Vince McMahon is a marketing genius, and after the Montreal Screwjob, he realized this was also an opportunity to make some money, and created the most iconic villain in wrestling history- himself. McMahon did everything from kidnapping his own daughter, fighting his son, and he found his perfect feuding wrestler in Stone Cold Steve Austin, and together they changed pro-wrestling forever.