The Hundred: Smith, Warner among most expensive players in draft
The Hundred: Smith, Warner among most expensive players in draft
Oct 16, 2019, 05:22 pm
2 min read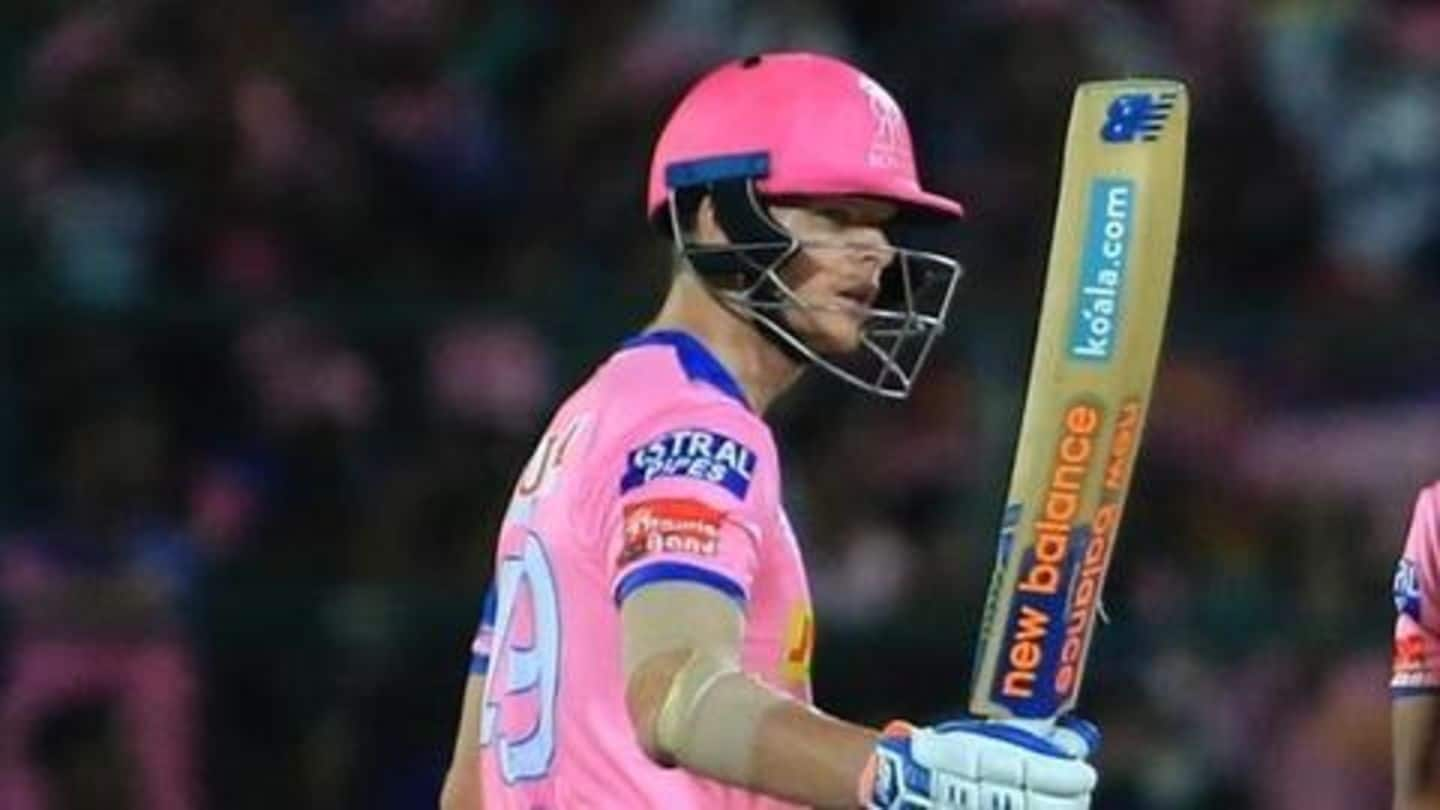 Australian star cricketers Steve Smith and David Warner are among the most expensive players listed in the main men's draft for The Hundred. The main draft of the tournament will be held on October 20. Earlier this month, England's best players were roped in by the eight city-based club tourney. Here is more about the main draft.
Warner and Smith among players with £125,000 reserve price
Warner and Smith carry the top £125,000 reserve price. Alongside the two, fellow Australian Mitchell Starc, West Indies batsman Chris Gayle, Sri Lanka's Lasith Malinga and South Africa paceman Kagiso Rabada will also cost £125,000. Meanwhile, a total of 570 players will be in the men's draft. There will be 239 overseas players and 331 domestic players in the draft.
Warner and Smith have done remarkably well this year
Both Warner and Smith made an excellent return to cricket after their respective 12-month bans for a ball-tampering scandal. Warner was superb in the Indian Premier League 2019 and won the Orange Cap. He was the second-highest run-scorer in the 2019 World Cup as well. Smith had decent runs in IPL 12 and CWC 19. However, he bossed the 2019 Ashes with 774 runs.
Important things to know about The Hundred draft
Each team will have a 15-man squad and it will be filled via a full draft. Teams will be able to select a maximum of three overseas players. Meanwhile, there are seven set salary bands, with up to two players to be picked at each of the following: £125,000, £100,000, £75,000, £60,000, £50,000, £40,000 and £30,000. Notably, captains will receive a bonus of £10,000.
Eight teams based in seven cities will face-off for the new 100-ball tournament. There will be 32 league matches in total. The top team will automatically reach the final, with second versus third will vie for the other spot by playing a knock-out match. Teams will face each other once, apart from their paired 'rivals', whom they meet twice (home and away).
Teams to choose another 12 players on Sunday
The eight franchises in The Hundred have already filled three positions in their squad. The positions were for one centrally contracted England Test player and two "local icons" apiece. Teams will choose another 12 each during Sunday's draft. Meanwhile, the highest reserve price for domestic players is £60,000. Mark Wood is in the top bracket alongside Joe Denly, Liam Livingstone and Samit Patel.