5 most ridiculous WWE match formats
5 most ridiculous WWE match formats
Sep 02, 2018, 02:36 pm
3 min read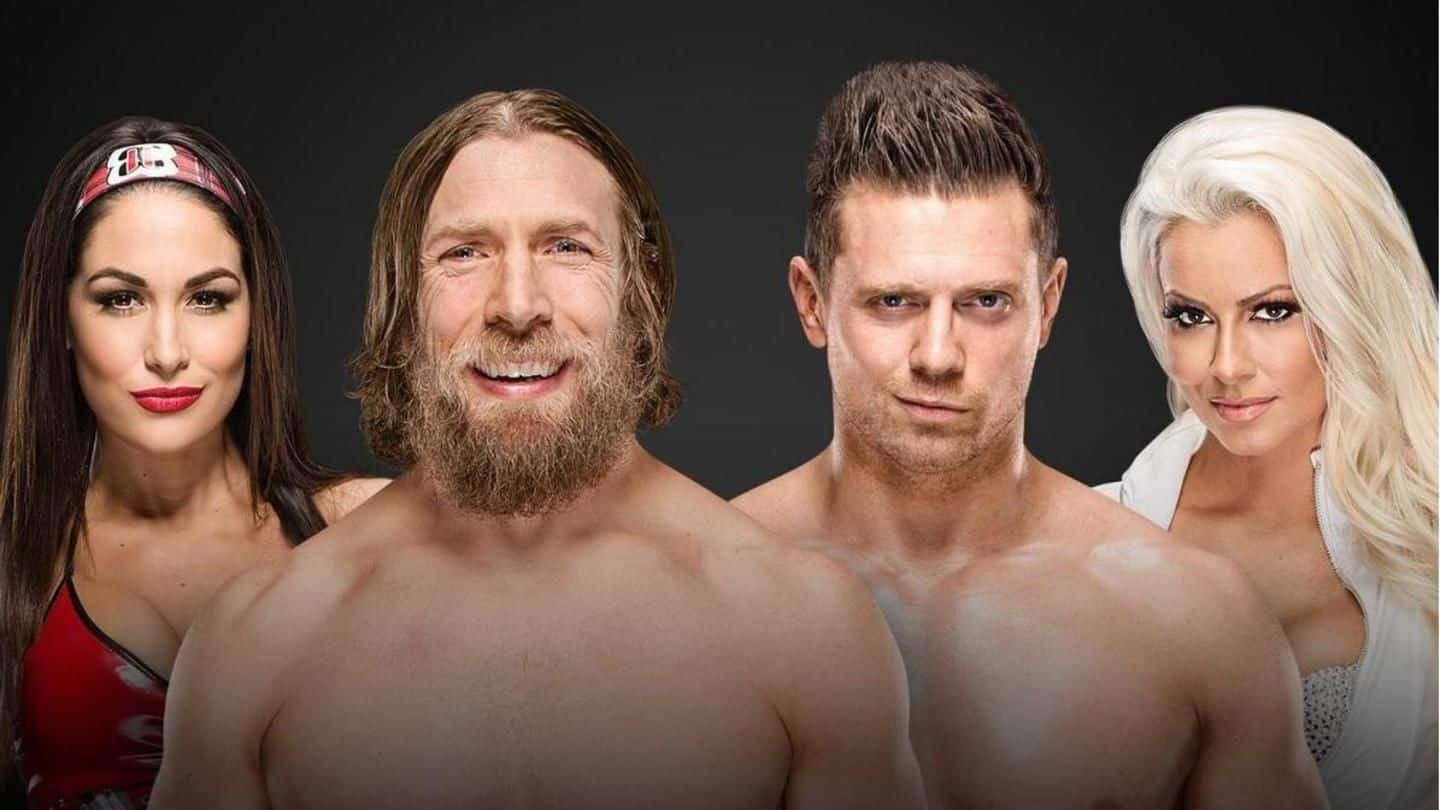 After wrestling became a household phenomenon, to attract and engage audiences, WWE came up with a number of variations of the matches. While this offshoot gave birth to some iconic formats like Hell in A Cell and Last Man Standing, some weird stipulations also popped up. These matches either produced some dull moments or were just plain over-the-top. Here are five such formats.
One of the most ridiculous things WWE ever did
Former WWE Women's Champion Trish Stratus was booked in a Gravy Bowl match against Stacy Keibler, where they had to wrestle in a pool of gravy. This ridiculous match started with both wrestlers having dinner, which then turned into a food-fight. Ultimately Stratus and Keibler ended up in the pool of gravy where Stratus managed to win by submission.
WCW's Chamber of Horrors was another disaster
Introduced by World Championship Wrestling in 1991 on their Halloween Havoc Night, this was just absurd. Eight men had to fight in a big cage, inside which there was another small cage with an electric chair placed inside. When a wrestler is placed on that chair and the small cage is closed, opponents or their partners would pull the lever, thus ending the match.
How can the wrestlers perform if they cannot move?
For this match, two huge wrestlers had to fight in, literally, a shark cage while the entire ring was at their disposal. Not one wrestling move could be performed due to lack of space. Chief Jay Strongbow and 'Bulldog' Don Kent had fought in such a match at Big Time Wrestling, where in order to win, one needed to escape the cage.
When dogs defecated all around the ring
This match was used during a feud between Big Boss Man and Al Snow. Boss Man had, according to storyline, killed and fed his dog to Al Snow, and that is when the concept arose. These men were fighting in a ring surrounded by dogs. The match ended in a disaster when the dogs started defecating and urinating all around the ring.
Anus Explosion Death Match-The name says it all
This match was introduced by Frontier Martial Arts-Wrestling promotion of Japan and has to be the most ludicrous thing ever performed in the name of wrestling. The match was fought between Hayabusa and Mr. Gannosuke and while it had all the prerequisites of a death match like light bulbs and barbed wires, one had to win by sticking a firecracker up his opponent's posterior.