Five underrated WWE rivalries which we tend to forget
Five underrated WWE rivalries which we tend to forget
Oct 08, 2018, 01:45 pm
3 min read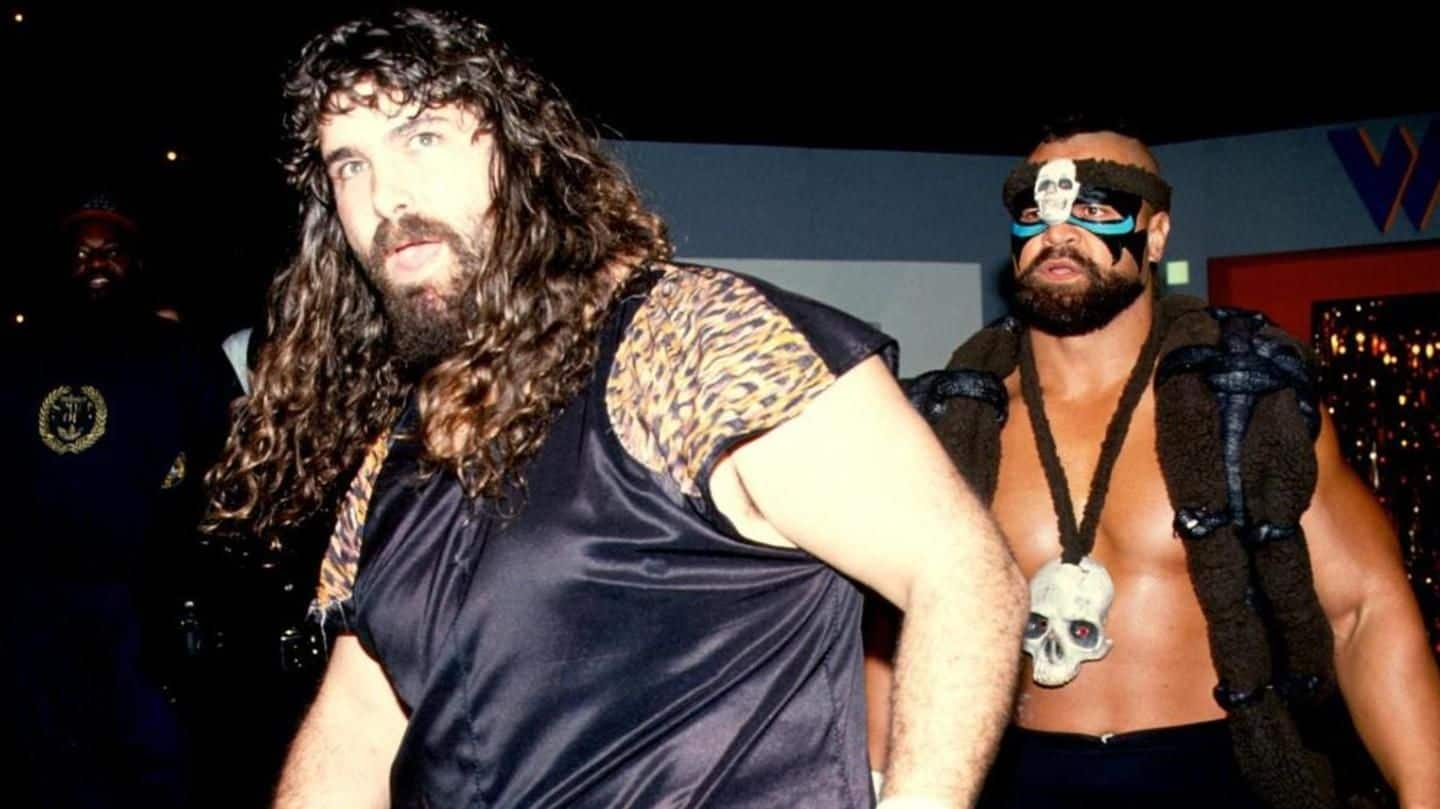 WWE storylines have always been fuelled by feuds. These feuds have seen wrestlers developing rivalries amongst each other, and sometimes with the management. Rivalries, if properly sold, can garner a huge audience base and help in boosting the industry. Several WWE rivalries have reached epic proportions, while others have been forgotten by us. Here are five of the most underrated WWE feuds.
Vader vs Cactus Jack: Matches that established Foley's reputation
Mick Foley has, himself, confessed his rivalry with Vader was important in his career. He said the matches he had with Vader helped establish himself as a hardcore wrestler. In a match at World Championship Wrestling, Vader had slit open Foley over and below the eye and had also broken his nose. This was a time when hardcore wrestling was still an underground thing.
Edge vs Kurt Angle: A chant that would last forever
Edge and Angle's rivalry gathered interest in the WWE Universe after Angle won the WWE Championship. The two gave us many iconic battles, especially Judgement Day and Backlash (2002). Edge was the one who started the 'You Suck' chant to Angle's entrance theme which carries on to this day. Angle's bald look was also courtesy of Edge in a Hair vs Hair match.
Ric Flair v Randy Savage: Battle of the legends
Flair and Randy Savage were two of the best in the business during their prime and shared a rivalry that was quite ahead of its time. Flair claimed that he had slept with Savage's wife, Elizabeth, and even had photographic evidence to prove it. It began when Flair was the WWE Champions and Savage had challenged him for the title at WrestleMania 8.
Kurt Angle vs Shane McMahon: A forgotten epic
Kurt Angle and Shane McMahon's rivalry began when McMahon played a part in Angle losing his King of The Ring match against Edge. Furious with his actions, Angle went out to fight McMahon the same night in a Street Fight. The two men inflicted umpteen amounts of torture on each other and McMahon was thrown through a glass door while Angle broke his tailbone.
Randy Orton vs Christian: One rivalry of great intensity
After Edge retired, his best friend Christian went after the WWE Heavyweight Championship, where his path crossed with none other than the 'Apex Predator', Randy Orton. Only a few days after Christian won the Heavyweight Championship, he lost the title to Orton and tried to do everything to get his title back. Both being great in the ring, their feud produced great matches.