Ranking the top controversies in NBA to date
Ranking the top controversies in NBA to date
Oct 08, 2019, 07:55 pm
3 min read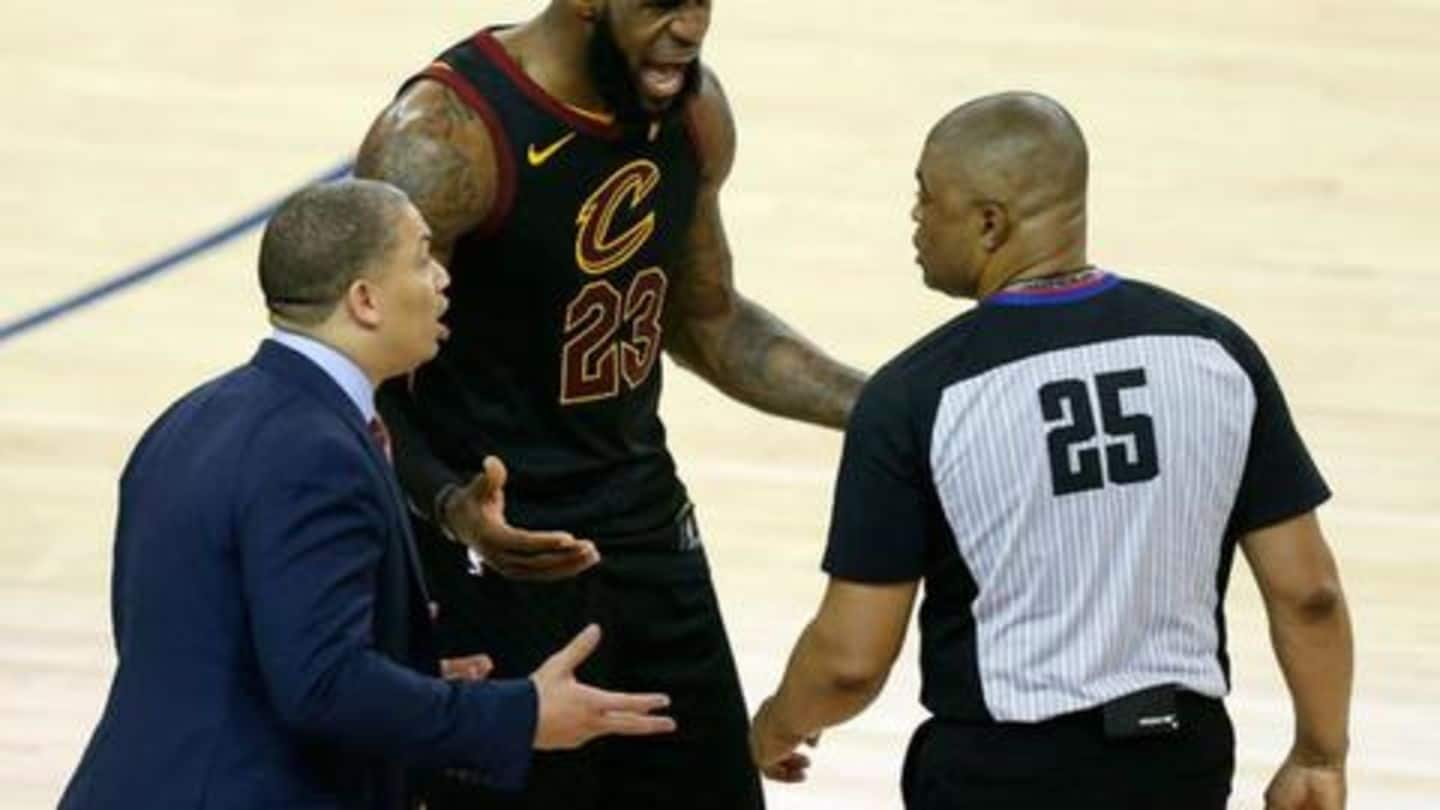 The National Basketball Association (NBA) is the top basketball tournament in the world and produces some big moments each and every season. However, just like every other sporting tournament in the world, the NBA, too, is no stranger to some controversial moments and scandals. On the same note, we take a look at some of the controversial NBA moments of all-time.
The most controversial brawl of all-time
It was in November 2004, when a section of fans of Detroit Pistons brawled with a few players of Indiana Pacers. As a result, nine of the Pacers' players were banned for 146 games between the two, while five were pressed with criminal charges and were sent on probation for a year. Five fans were also slapped with a ban from future Pistons' games.
The inaugural NBA draft lottery was no stranger to controversy
When NBA introduced its inaugural draft lottery in 1985, there was a widespread belief that it was rigged in such a way that the New York Knicks could get the first pick. It was also alleged that the envelope for the Knicks had a bent edge, as they went on to pick Patrick Ewing. This resulted in NBA upgrading its draft system in 1990.
The gambling controversy involving match official
Following an internal investigation, the FBI released a statement in 2007 that a referee from the tournament was involved in gambling during the tournament. Referee Tim Donaghy pleaded guilty to the charges, later, as he admitted to having been involved in betting during the 2005-06 and 2006-07 seasons. Consequently, he was sentenced to 15 months of federal imprisonment.
The weird rule of no under-age players in the draft
In probably one of the most controversial decision by the NBA committee, it was in 2005, when the rule of no under-aged players in the draft was introduced. The move drew criticism, as the NBA was accused of diminishing talent. The policy stated that the players would have to be at least 19 years in age and one-year clear of high school pass out.
The most brutal team brawl of all-time
The most common controversy, but a brutal one. It was in December 2006 when the Knicks were in a high-octane brawl against the Denver Nuggets after a controversial foul at the closing stages of the game. All the 10 players on the court were sent off, as Carmelo Anthony received a 15-game suspension, while JR Smith and Nate Robinson were handed a 10-game suspension.