A look at all-time records of the UEFA Champions League
A look at all-time records of the UEFA Champions League
Aug 21, 2019, 07:48 pm
3 min read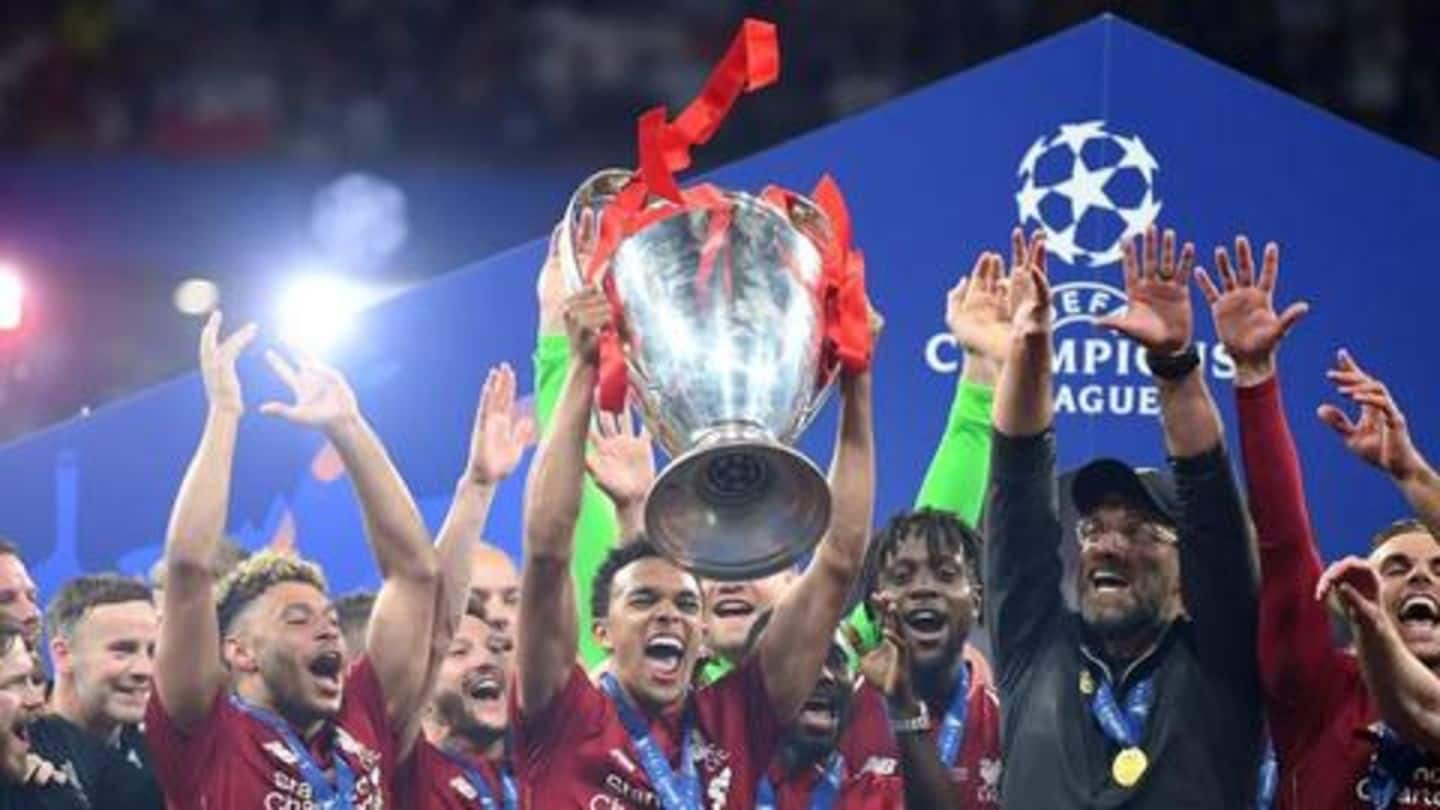 The UEFA Champions League is the top level of European club football competition and it has a huge history. The UCL sees the best clubs from several European leagues taking part on the basis of their domestic performances. Champions League football has set the bar and it's perhaps the toughest competition in club football. Here we look at the all-time Champions League records.
Real Madrid: The undisputed king of UCL
Any tournament in the world likes to see a team performing and winning the tournament regularly. On the same note, the record for most titles won lies with Spanish giants Real Madrid. To date, they have won 13 titles and have been runners-up on three occasions. Meanwhile, next to them are AC Milan, who have won seven titles to date.
1,35,805 fans witness Celtic edge past Leeds United
Record attendance is a thing of the past, owing to the modernization of venues, with limited seating capacities, to avoid over-crowding. Nonetheless, the record attendance in the UCL to date is 1,35,805. It happened during the second leg semi-final between Celtic and Leeds United in 1969-70. The hosts edged past the visitors 2-1, with John Hughes and Bobby Murdoch helping them qualify for the final.
Iker Casillas: UCL's Mr. Dependable
Playing regularly and consistently allows a player to earn huge recognition and fame. In the same light, the record for most UCL appearances lies with Spanish goalkeeper Iker Casillas, who has played 177 matches to date, since 1999. Of these appearances, 150 were while playing for Madrid, while the remaining have come while playing for Porto. He has won the UCL on three occasions.
Cristiano Ronaldo: UCL's man with the golden feet
Goal-scoring is the ultimate role for any footballer, especially the attacking players. Consequently, the record for most goals in the competition to date lies with Portuguese sensation Cristiano Ronaldo. To date, he has so far 126 goals in 162 appearances, since 2003, playing for three clubs (Manchester United, Real Madrid and Juventus). Of these goals, 105 have come while playing for Real.
Carlo Ancelotti: Mr. Manager of the UCL
A great manager always has a great role in defining the success of a club. Inevitably, the most successful manager in the UCL history has to be Carlo Ancelotti, who has to date won three titles and has also reached four finals in the competition. Besides Ancelotti, Zinedine Zidane, and Bob Paisley too have won three UCL titles each as managers.
Here are some of the other records
Most clean sheets: Jens Lehmann (10) Biggest win: 11-0 Dinamo București (vs Crusaders, 1973-74) Most matches won: Real Madrid (259) Youngest goal-scorer: Peter Ofori-Quaye (17 years, 194 days) Oldest goal-scorer: Manfred Burgsmüller (38 years, 293 days) Consecutive home wins: Bayern Munich (16) Consecutive away wins: Bayern and Ajax (7) Consecutive wins: Bayern and Madrid (10) Longest undefeated run: United (25)