5 WWE records that might never be broken
5 WWE records that might never be broken
Jul 25, 2018, 03:08 pm
2 min read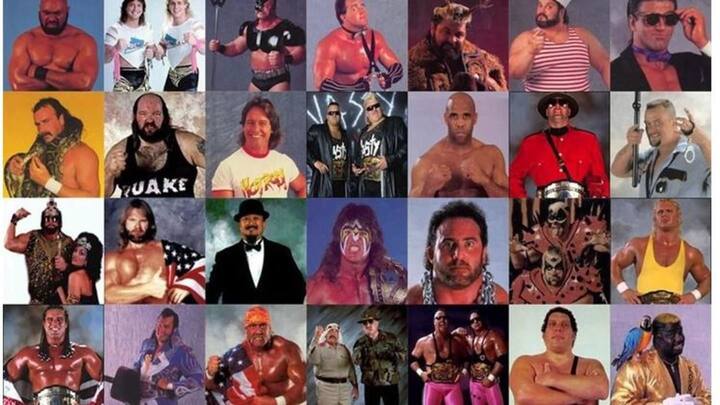 WWE is defined by the historical feats created and the legends that survive through generations. An 'unbreakable' record is not just another trophy to add to a collection, but something which personifies the stardom of a wrestler. Omitting The Undertaker's 21-0 record, which is well-documented, here are other incredible WWE records that may not ever be broken.
Tazz has a record, under his belt, which he would not be proud of. He was on the losing side of the shortest WWE match ever. The match lasted only 3 seconds. His opponent, Jerry "The King Lawler", pinned him down as soon as the bell rang and clinched the victory instantly. Rock and Big Show participated in the second shortest match ever.
Most number of WWE matches
Soon after his debut, at 1997 Bad Blood, Kane became one of the GOATs of WWE. With his athleticism and charisma, Glen Jacobs is one of the most popular WWE stars. He has the most number of matches under his belt, with him participating in an incredible 1,420+ fights. Wrestling through tough competition and compelling story lines, Kane has become an icon.
Longest World Title reign
The WWE 'Hall of Fame' inductee, Bruno Sammartino, was the World Champion for a period of 4,040 days. His reign began in 1963, as he defeated "Nature Boy" Buddy Rogers in a match which lasted 48 seconds. After holding the title for almost 8 years, Sammartino lost to Ivan Koloff. In 1973, Sammartino defeated Stan Stasiak and held the title for 4 more years.
Most number of WWE Championship wins
This is an incredible record which is jointly held by two of the greatest figures of professional wrestling, Ric Flair and John Cena. Both Flair and Cena have been crowned World Champions 16 times each. Flair won at WWE, WCW and NWA while Cena bagged all of his titles at WWE. Flair held the record for 17 years till Cena joined him in 2017.
The Fabulous Moolah, probably, has the most unbelievable WWE record ever, and hers might never get broken. Winning the Women's Championship in 1956, she held on to it for a period of 28 years till 1984. And it is not that she didn't face competition. She faced endless challenges from several talented wrestlers but did not lose her crown.