BCCI finalized the domestic calendar without consent of Technical Committee
BCCI finalized the domestic calendar without consent of Technical Committee
Jul 25, 2018, 02:38 pm
2 min read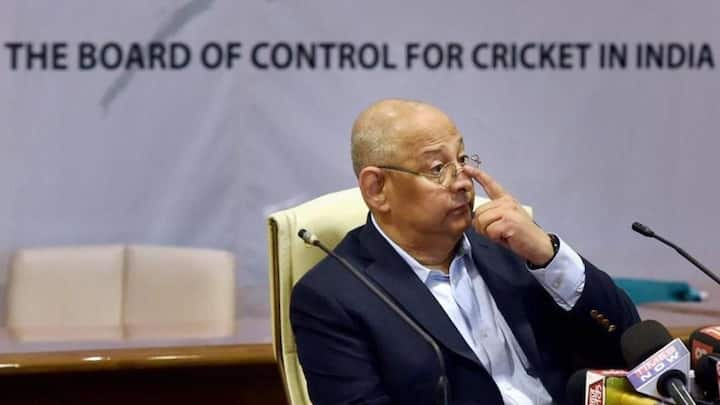 The BCCI is supposed to keep the Technical Committee in the loop while finalizing the domestic cricket schedule. However, the Indian board didn't inform Ganguly led-Committee while fixing the calendar for the 2018-19 season. The BCCI had announced the schedule last week, including addition of nine new teams in the Ranji Trophy. Women's tournaments have also been revamped. Here are the updates.
Two groups and 37 teams in Ranji Trophy 2018-19
There will be a total of 37 teams in the upcoming Ranji Trophy, which is divided into an Elite group and a Plate group. The Elite group is set to have three sub-groups. Group A and B will consist of 9 teams, and 10 teams will constitute Group C. The Plate group will have another 9 teams making it a total of 37.
Six news teams from North East to grace Ranji
The Ranji trophy will have six new teams in the Plate group from the North East region. Arunachal Pradesh, Manipur, Meghalaya, Mizoram, Nagaland and Sikkim will feature from this region. Meanwhile, Bihar, Puducherry and Uttarakhand also make their entry.
Ganguly & Co. not kept in loop
As per norms, the BCCI has to get the schedule sanctioned by the Technical Committee. But as per reports, the board did not inform the advisory body comprising of Sourav Ganguly, Sachin Tendulkar and VVS Laxman about increasing the number of teams to 37 and also the schedule. The model of the Ranji Trophy isn't based on what the Committee had suggested.
The Technical Committee had other changes in mind
The Technical Committee hadn't suggested the Elite and Plate group model to the Committee of Administrators (CoA). The body wanted the North East teams to feature in age-group tournaments first, so that the integration can be done gradually like it was done for Chhattisgarh.