Roger Federer provides retirement update at US Open: Details here
Roger Federer provides retirement update at US Open: Details here
Sep 03, 2019, 05:25 pm
3 min read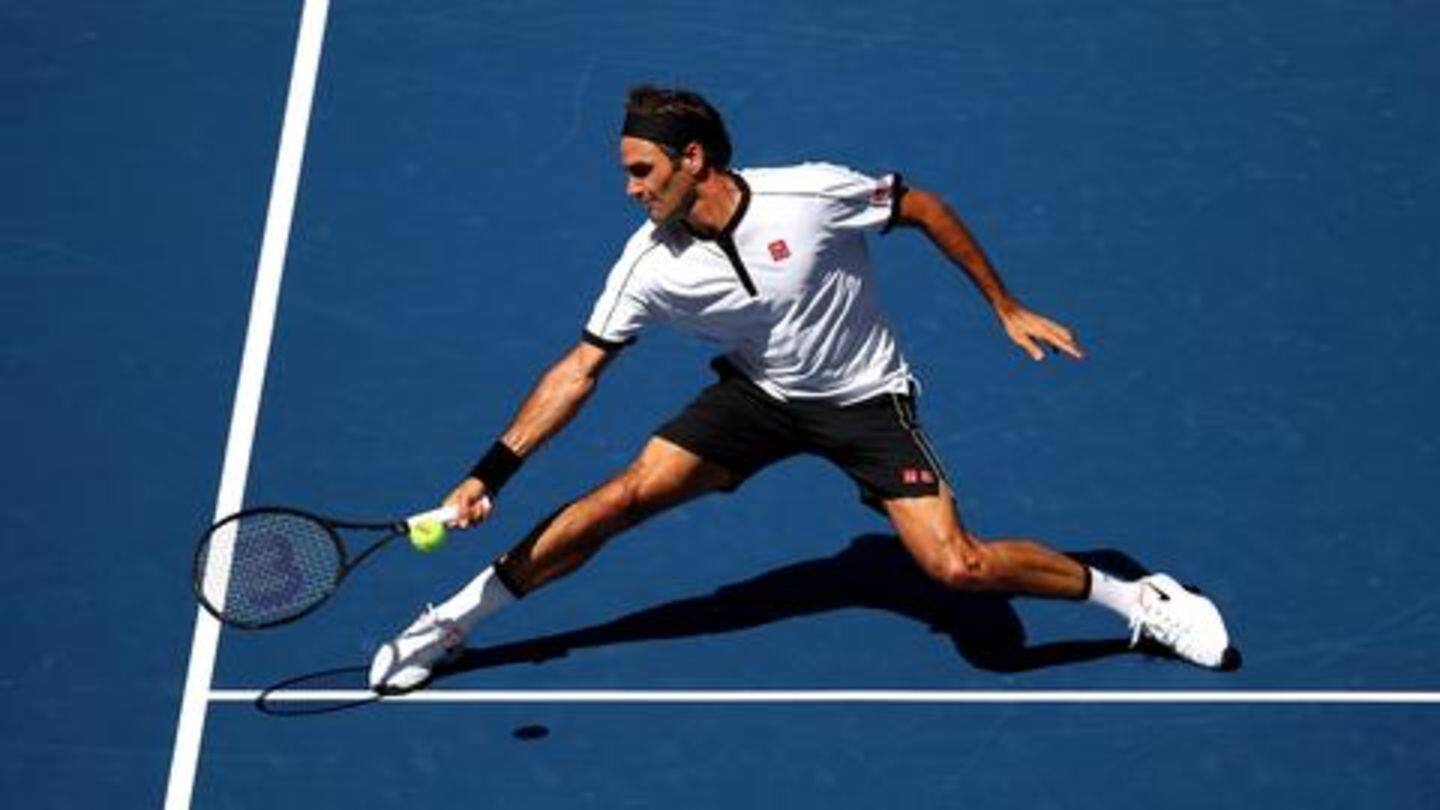 Record 20-time Grand Slam champion, Roger Federer has been the center of attraction in tennis for decades. However, he has also been a subject to retirement from the sport, owing to his age and inability to win slams on a consistent basis. As the same resurfaced in the ongoing US Open, the Swiss pro has offered an update on his retirement plans. Here's more.
Federer eyes playing until 40
On being asked if he could play until the age of 40, Federer sounded optimistic. He recalled that a few years from now, it did look impossible. However, given the current fitness he is in, he certainly thinks he can play forever. "I had a few little things, but nothing career-threatening. If I feel like that, I can play more freely," said Federer.
Federer happy to not have major fitness setbacks since 2017
"I see it as a privilege to feel like that for a longer period of time. I haven't had any major setbacks since I felt my back in Montreal against Sascha Zverev (in 2017)," recalled Federer.
Federer reveals his love for what he is currently doing
Explaining his desire to continue playing, Federer said that he is loving what is currently doing, asides looking for ways to keep going. "You've sometimes got to look for ways to keep going. I think what's helped me so much is stability with my relationship with my wife, my relationship with my sister and my parents," explained Federer.
Travelling and playing is fun for Federer
"I always felt like our friends couldn't wait to come either meet us at the tournaments or wait for us at home. That just made time away or at home so much fun. That has helped me a lot," Federer further opined.
Federer relishes the challenge of playing with same old intensity
Federer also said that he won't mind traveling and winning 50% of his matches. However, he would be happy to beat the best players during the tournaments, asides being unsure if he could play with the same intensity as he used to play early on.
Federer should continue as long as his body permits
Be it any sport, there is no fixed age of retirement. Thus, the author feels that as long as his body permits and he enjoys playing tennis, Federer has no reason to hang up his boots, at least until 40. Moreover, if he manages to win a few more Grand Slams, it would only add up to the legacy of the GOAT.