FIFA president wants Video Assistant Referee at 2018 World Cup
FIFA president wants Video Assistant Referee at 2018 World Cup
Written by
Rishikesh Malkhede
Dec 18, 2016, 08:50 am
2 min read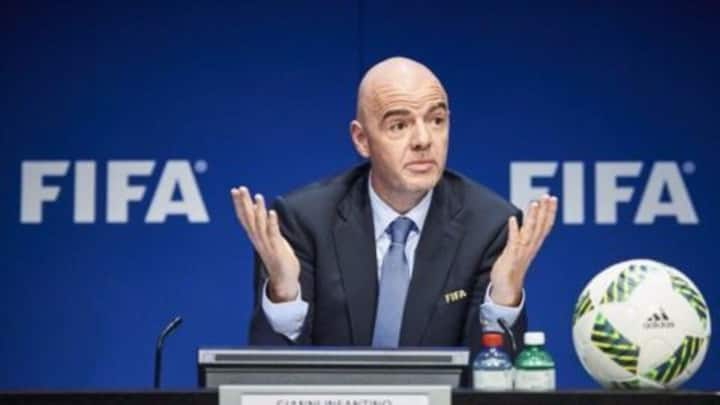 FIFA president Gianni Infantino has said that he would like to see the Video Assistant Referee at the upcoming 2018 FIFA World Cup in Russia. He said the system was being tested and hopefully all the results would be positive. "I hope at the next World Cup the test results will be positive enough to be able to implement it," he said.
Video asistant referee in football
A Video Assistant Referee (VAR) is the one who reviews the decision taken by an on-field referee. In case of using a VAR, the on-field referee asks the VAR to review the decision taken. The VAR then reviews it with help of the video footage and tells the on-field referee if he/she should tick with the original decision.
The VAR is used in four cases - a goal, penalty-decisions, red card and mistaken identity. In case of a goal, the VAR assists the referee to check if it was a legitimate goal. The other important role of VAR is to make sure that wrong-penalty is not awarded. The VAR informs the on-field referee if wrong decisions are taken when red-card is shown.
VAR to be used at FIFA Club World Cup
The Video Assist Referee System will be used at the 2016 FIFA Club World Cup in Japan. FIFA has conducted trials of the VAR in small tournaments all over the world.
VAR receives a unpleasant welcome at Club World Cup
The Video Assistant Referee system made a controversial debut at the FIFA Club World Cup when it was used in the semi-final match between Atletico Nacional and Kashima Antlers. Kashima received a penalty kick after the VAR was used, which turned out to be the match's turning point. Atletico Nacional coach slammed the VAR saying that the new system is not meant for football.
Real Madrid does not like the system too
Cristiano Ronaldo's celebrations in the semi-finals of Club World Cup were cut short after the goal was upheld by the referee. But the video technology showed there was nothing wrong. Real Madrid coach Zinedine Zidane said that the technology caused confusion.