I didn't call for Ponting's ban: Shane Warne
I didn't call for Ponting's ban: Shane Warne
Feb 16, 2019, 06:51 pm
2 min read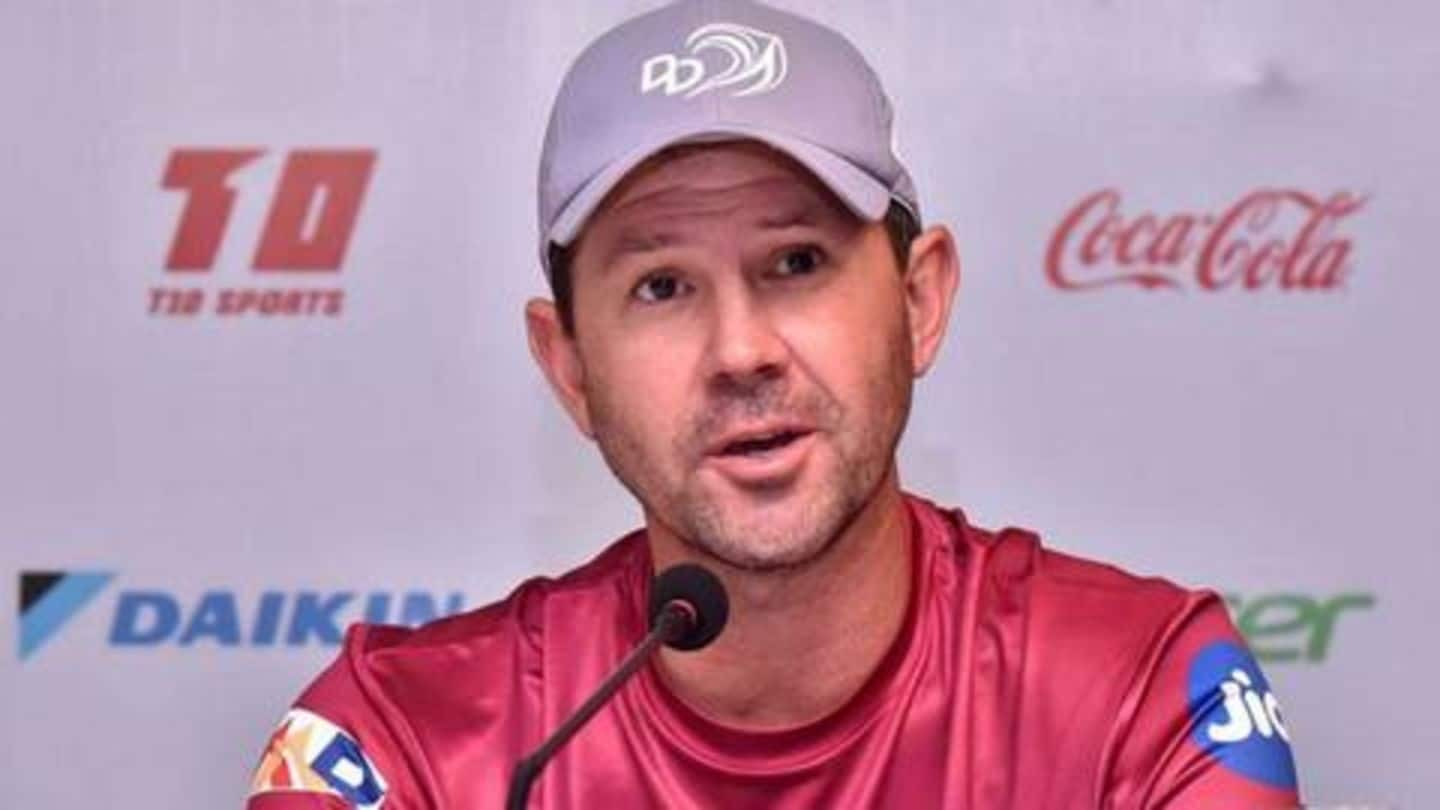 Former Australian legend Shane Warne took to Twitter to rubbish reports that quoted him as saying Ricky Ponting shouldn't be allowed to coach Delhi Capitals in the upcoming edition of the Indian Premier League (IPL). A few days earlier, according to reports, Warne questioned the conflict of interest and said Ponting shouldn't assist DC due to the same. Here is more on the same.
Warne had questioned BCCI's approach
Mumbai Mirror had carried out a report where Warne pointed out that if the BCCI doesn't allow Indian national coaches in the IPL then why is Ponting's association with Delhi Capitals not being questioned. The report stated Warne feels strange that the board doesn't allow coaches associated with India to be involved in the IPL, but it is fine with Punter doing the same.
Warne clarifies his stance about Ponting
Articles on me saying Punter should be banned from the IPL are simply not true - so stop the BS. When asked, I said it would be a silly move from the BCCI to not allow him to coach Delhi because he's ass coach of Aust. But if thats the decision - then he would have to accept it !

— Shane Warne (@ShaneWarne) February 15, 2019
Punter was selected Australian assistant coach recently
Notably, Ponting, who had managed Delhi Capitals in IPL 11, was recently appointed as the assistant coach of the Australian cricket team for the ICC Cricket World Cup 2019, starting May 30 in England and Wales. In his latest comment, Warne said that Ponting should accept a decision from the BCCI, if the board finds a conflict of interest arising.
What does the IPL rule state?
The IPL made changes in its rule back in 2015. Current Indian team head coach Ravi Shastri was forced to step down as a board member of the IPL Governing Council. This was because he was holding his position of Team India director back then. The rule states that members of Indian coaching staff are forbidden from the IPL because of conflict of interest.
Even Dravid had to step down as coach from IPL
Besides Shastri, India's U-19 coach Rahul Dravid was asked to step down as Delhi Daredevils coach back in 2017. It was deemed that it could be a conflict of interest if he juggled between the India A and U-19 teams role and the IPL.
Ponting expected to join Aussie camp after IPL
Ponting will be expected to join the Aussie camp later on in May. He is the head coach of Delhi Capitals in the IPL and will be with the franchise till their campaign gets over. Notably, Punter had earlier worked as an assistant coach of Australia's T20I team in 2017 and 2018. This is a much bigger role for the legend.