#GamingBytes: Best attachments for PUBG weapons
Last updated on
Oct 29, 2018, 11:55 pm
PUBG is popular in the Battle Royale genre for its military tactics and realistic shooting. To win a chicken dinner in solo, duo or squad, weapon choices and combinations become essential to ensure you perform better than your opposition. The realistic shooting mechanics also make it important to find right attachments, so your weapons perform optimally. We bring you the best attachments for weapons.
How have we categorized the attachments list?
Our list of weapon attachments will progress by weapon categories, and shall only include weapons that spawn naturally on the map. We will suggest the attachments in a format ranging from the most to least effective, so it makes your looting process easier.
Best attachments for handguns
Handguns spawn most commonly and if players have to engage in firefights immediately after landing, they are a good bet. Equip your handgun with an Extended QuickDraw Magazine. This increases bullet holding capacity and reduces reload time. Get a Red Dot Sight if you struggle with aiming and finish off with a Suppressor to reduce recoil. It helps you get some early stealthy kills.
Best attachments for light machine guns
Light machine guns have amazing bullet capacity. However, players avoid them for insanely long reload times, and bad recoil, making accurate aiming a nightmare. These guns can only be fixed with sights, the Red Dot, Holographic and 4x Scope. We recommend using the Holographic over the 4x. The latter has greater magnification but the LMG is not suited for the kind of assault.
Best attachments for shotguns
Shotguns are one of the best choices, early in-game, to bag a few kills. Lethal at close ranges and for rushing gameplay, shotguns have the curse of long reload time and bad long-distance damage. However, equipping it with Bullet Loops significantly lowers reload time. The Choke is an equally important attachment, which increases shot speed and reduces the shot spread, improving general accuracy.
Best attachments for submachine guns
Lethal at mid ranges, submachine guns are one of the best. The most important attachment is the Extended QuickDraw or Extended magazine as SMGs require more bullets to kill enemies. Both Compensators and Half Grips are essential to reduce recoil. Opt for scopes ranging from Holographic Sight to 3x for optimum aiming. Pick up a Suppressor if you want to bag stealth kills.
Best attachments for assault rifles
Assault rifles are the best all rounder weapons. Thus their attachments are the most important. Firstly, pick up a 3x or 4x scope. Though it can fit a 6x, damage over long distances is low. The Extended QuickDraw Magazine and Vertical Foregrip allow faster reload, more bullets and lesser recoil. Choose the Suppressor for stealth, or Flash Hider, if you cannot find the former.
Best attachments for Designated Marksman Rifles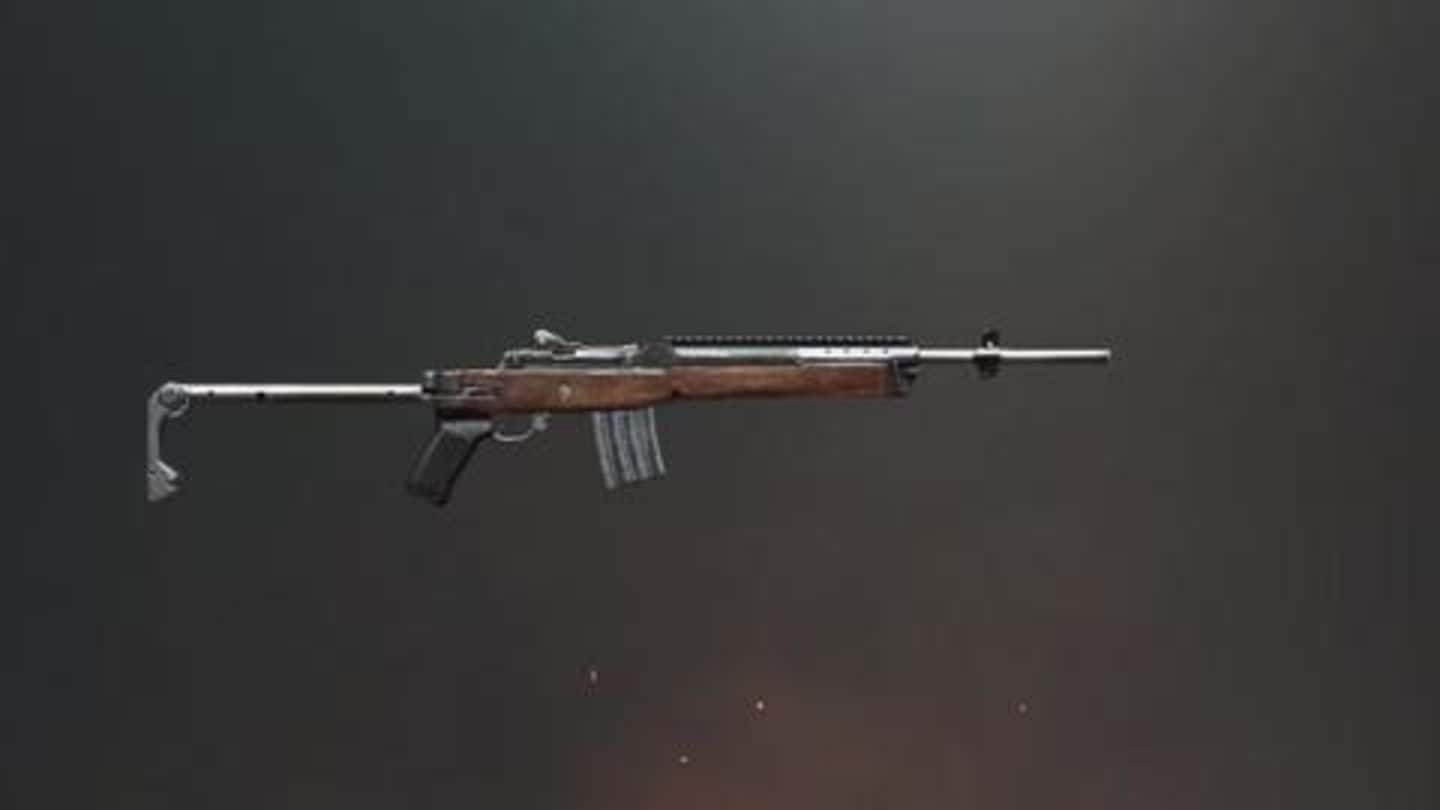 The DMRs are versatile as they function both as assault rifles and snipers. Opt for 6x or 8x scopes in your DMR, though it is more effective against targets within 6x's scoping range. The Vertical Foregrip is absolutely essential to reduce recoil and Extended QuickDraw Magazine increases bullet capacity and reduces reload speed. We recommend the Suppressor or Flash Hider as muzzle attachments.
Best attachments for snipers
Apart from great scoping, the most important thing for sniping is reducing recoil. Grab an 8x or 15x scope. The former is the highest in PUBG Mobile. The Cheek Pad and Suppressor provides reduced recoil and stealth. Extended QuickDraw Magazine is not essential since snipers offer one shot one kill. However, for Kar98, pick up Bullet Loops. The bolt-action sniper could use faster reloading.