Five most iconic WWE moments of the past decade
Five most iconic WWE moments of the past decade
Sep 15, 2018, 01:50 pm
3 min read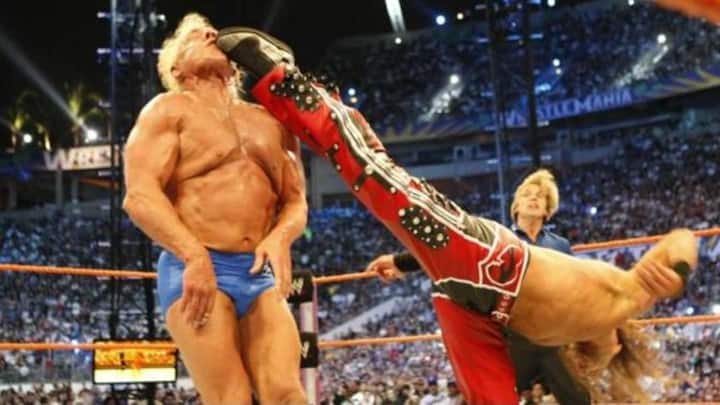 Fans of WWE always remember certain moments as they become precious and get carved into wrestling folklore. Ask someone who watched wrestling in 90s, and they will tell you moments like the 3:16 speech or The Undertaker's debut defined the decade for them. In the same regard, here we present to you the best five moments from the past decade (2000-2010).
The birth of 'Evolution' was a huge moment
Evolution was the most successful stable of the last decade, and its members covered the entire spectrum. Flair was an icon of the past, Triple H was the present, while Orton and Batista represented the future of the company. Evolution was the perfect example, where the icons were guiding the future stars. The birth of Evolution remains one of the biggest moments of 2000s.
Debut of the new face of WWE: John Cena
The debut of John Cena deserves to be one of the top moments, as he is the one who remained the face of WWE for almost a decade. In his debut match, Cena responded to an open challenge by Kurt Angle and fought valiantly against the Olympic gold medalist. Many superstars, including The Undertaker, praised him for the performance when they met him backstage.
The Rock vs Hulk Hogan at WrestleMania X8
WWE gave us the ultimate battle by booking Hulk Hogan and The Rock in a match labeled 'Icon vs Icon' at WrestleMania X8. The two legends fought it out to prove who is the GOAT, and though Hogan put up a commendable performance despite his age, The Rock won. The symbolic baton was passed on to a new legend. Surely a historic moment!
The greatest wrestling match of all time
WrestleMania's 25th anniversary couldn't have had a better highlight than Mr. WrestleMania, himself, taking a shot at Undertaker's streak. This bout witnessed moves displayed to perfection and the perfect balance between the two performers, making any prediction impossible. A match that has set the standard for wrestlers all over the world, this encounter surely deserves a spot among best moments of the past decade.
HBK to Ric Flair: 'I'm sorry. I love you'
This moment marks Flair's retirement where he competed against Shawn Michaels at WrestleMania. Michaels was given the task of retiring his boyhood icon, and when Flair, beaten and tired, asked Michaels to end it all, he broke character. With sad eyes, he said, "I'm sorry. I love you" before ending Flair's illustrious career with a Sweet Chin Music. A moment to be remembered!