WWE: Ranking Brock Lesnar's best matches on SmackDown
WWE: Ranking Brock Lesnar's best matches on SmackDown
Sep 27, 2019, 11:49 pm
3 min read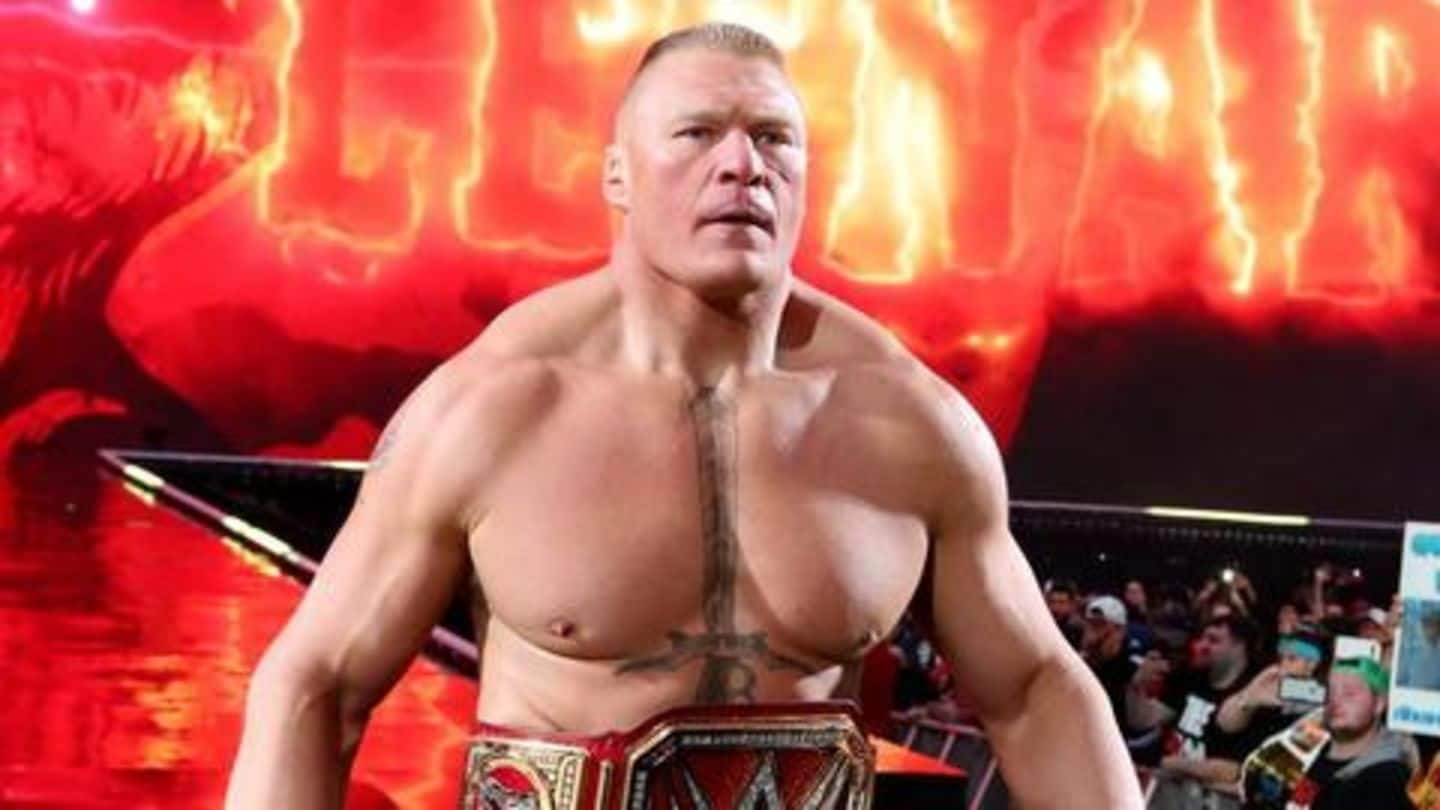 Former Universal Champion Brock Lesnar is undoubtedly the biggest superstar in WWE currently. Although he's hated for his part-time appearances, he continues to be a major crowd puller. Meanwhile, he has challenged reigning WWE Champion Kofi Kingston for the title on Friday Night SmackDown next week. As he eyes a move to the brand, let us rank his best matches on SmackDown to date.
Becomes the second-fastest WWE Champion
The first match that comes to the mind and shocked most of the fans was when he faced The Rock for his first Championship at SummerSlam 2002. While The Rock was the outright favorite to win the match, Lesnar came up with a mind blowing performance to win his maiden WWE title at the age of 25 and the second-fastest since debut (126 days).
Tames Kurt Angle in dramatic fashion to win WWE Championship
This is one match which was really dramatic, as in 2003, he faced Kurt Angle for the WWE Championship in a 60-minute Iron Man match. Both came up with phenomenal performances, but as Lesnar was leading 5-2, Angle applied his signature ankle lock over Lesnar. With just seconds left, Lesnar refused to tap out as he won his third WWE Championship.
Battles Vince McMahon inside steel cage! Not exactly
In 2003, Lesnar began a feud with Vince McMahon, while he was friends with Angle following their prolific matches in the past. As Lesnar was facing Vince inside a steel cage, with Angle as the special guest referee, Lesnar double-crossed and betrayed Angle in the match. The match never had an official result, as it set up a future feud between Lesnar and Angle.
Beaten by Goldberg prior to departure
In 2004, there were reports that both Lesnar and Goldberg were leaving WWE. With both being on SmackDown, their clash at WrestleMania 20 became even intense. Both men put up a phenomenal performance in front of a capacity crowd at the Madison Square Garden. However, Lesnar was at the receiving end, unfortunately, as Goldberg ended his reign with a Jackhammer and winning the match.
The ring-shattering match of all
Undoubtedly, this has to be the best match in the SmackDown career of Lesnar to date. As Lesnar was facing The Big Show in a match in 2003, the former superplexed Show off the top rope onto the ring, as to everyone's shock, the ring collapsed. The match was abandoned right away and the scenario continues to be admired by fans even today.