WWE: Ranking the career-defining moments of CM Punk
WWE: Ranking the career-defining moments of CM Punk
Nov 18, 2019, 02:11 pm
2 min read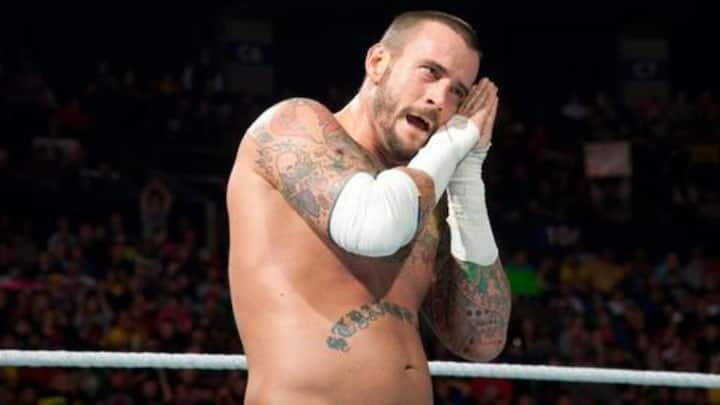 Former world champion CM Punk has made waves on social media after his sensational return to WWE TV, during Backstage on Fox Sports, last week. And, many believe that it's just a matter of time before he steps back inside the WWE ring. As the fans await his momentous return to the ring, we rank his career-defining moments in WWE.
Winning his maiden and only ECW Championship
Punk made his main roster debut in 2006, in ECW, and quickly rose to fame for his prominent wrestling skills and ability to cut scathing promos. While he was scheduled to defeat Chris Benoit for the ECW Championship in 2007, Benoit's death forced him to compete against John Morrison and beat him for the title, marking the beginning of his prolific career.
Winning the Money in the Bank on two occasions
Punk scripted a record by becoming the first person to win the Money in the Bank contract on two occasions, as he won it on consecutive occasions, in 2008 and 2009. What made it even interesting was his opening cash-in, as he defeated World Heavyweight Champion Edge, while the latter had given a unique identity to it after becoming the first-ever person to cash-in.
Things became interesting between Punk and John Cena for the WWE Championship at the 2011 Money in the Bank pay-per-view. Being held at his hometown in Chicago, the crowd was vocal since the beginning of the show. With a banner reading 'If Cena wins, we riot', WWE made Cena drop the title to Punk, as the entire arena exploded with cheers, sky-rocketing his career.
World Champion for 434 days
Punk's reign as the champion, after beating Cena, was short-lived. However, as he was helping WWE improve the ratings, along with enormous merchandise sales, WWE decided to make him the World Champion once again, in 2011. Consequently, he managed to hold on to the title for a total of 434 days, which was a record back then, as fans bought him in.
The withering promo that shocked the world
The ultimate moment in Punk's career came in 2011 when on Raw, he delivered a withering promo, threatening to expose the dark truths of WWE. As he was about to spill the beans, his microphone was cut off, while Punk was livid. Fans bought in, thinking that Punk had gone off-script. However, it was later revealed that the Pipe Bomb dropped was indeed well-scripted.