WWE: A look at the feuds between real-life brothers
WWE: A look at the feuds between real-life brothers
Jul 13, 2019, 02:11 pm
2 min read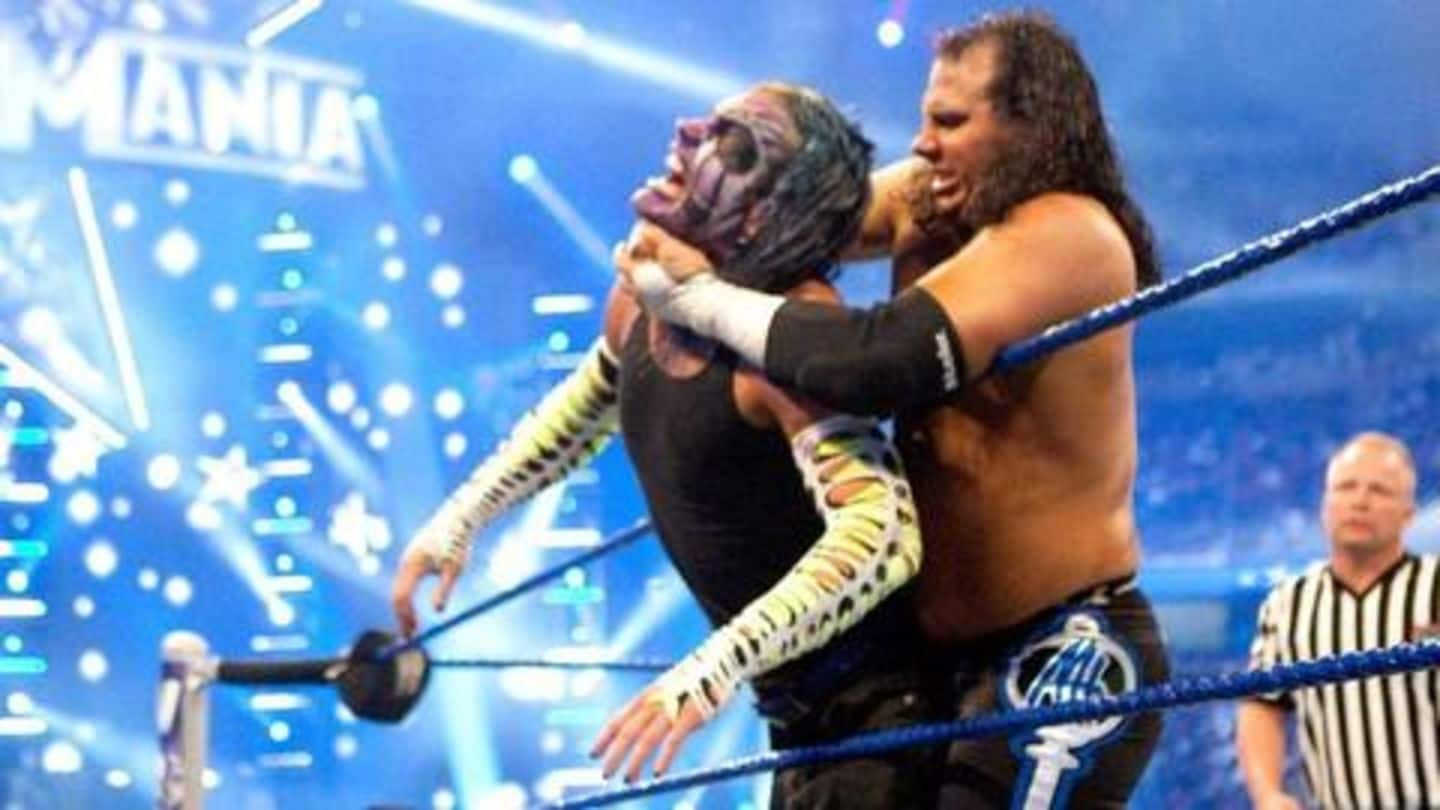 Pro-wrestling is one of the best forms of sports entertainment. WWE is the global leader in this industry, as it has produced several superstars. Interestingly, some stars come from a wrestling family and have dominated the promotion over decades. In the same light, we take a look at the top feuds between real-life brothers in WWE.
The Hart Dynasty tears the house down
The Hart family was a pioneer in the field of pro-wrestling. Such was their passion that even family members used to brawl against each other. At WrestleMania 10, it was Bret Hart and Owen Hart, who had a go at each other. While it was Owen who turned on Bret, the former proved himself as a legitimate contender by managing to beat Bret.
The heat between the brothers of Harlem
Booker T and Stevie Ray made a name for themselves in the tag-team division, The Harlem Heat. However, their fallout started after Ray introduced a new tag-team partner in the form of Big T. This led to a match between Ray and Booker at Souled Out in 2000. Both put up a strong show, before Booker managed to win via disqualification.
The weird fallout of the Steiners
Scott and Rick Steiner were good as a tag-team, until Scott decided to turn heel in 1998, as he felt that he did not need the support of his brother. This led to a fallout between the two, as both the men feuded with each other for a brief while, before reuniting in 2001. After WCW closed down, they went their separate ways.
The epic rivalry of the Rhodes brothers
Cody Rhodes and Dustin Rhodes (aka Goldust) were immensely famous. It was not until 2013 that they started working as a team, but soon fell apart, leading to a heated rivalry between them. Interestingly, it also included their father Dusty Rhodes. At Fastlane 2015, Goldust won a brutal match against Cody, which only infuriated Cody further, before he left WWE.
There's nothing called family when it comes to The Hardyz
Undoubtedly, at the top spot, it has to be the Hardy brothers. Being one of the most successful tag-team stables in WWE, they have produced magical rivalries over the years. While Jeff was enjoying success as a WWE champion in 2008, Matt turned on him. They both fought in three brutal matches in 2009, where Matt had the upper hand.