WWE: Ranking the greatest moments of John Cena's career
WWE: Ranking the greatest moments of John Cena's career
Nov 09, 2019, 12:15 pm
3 min read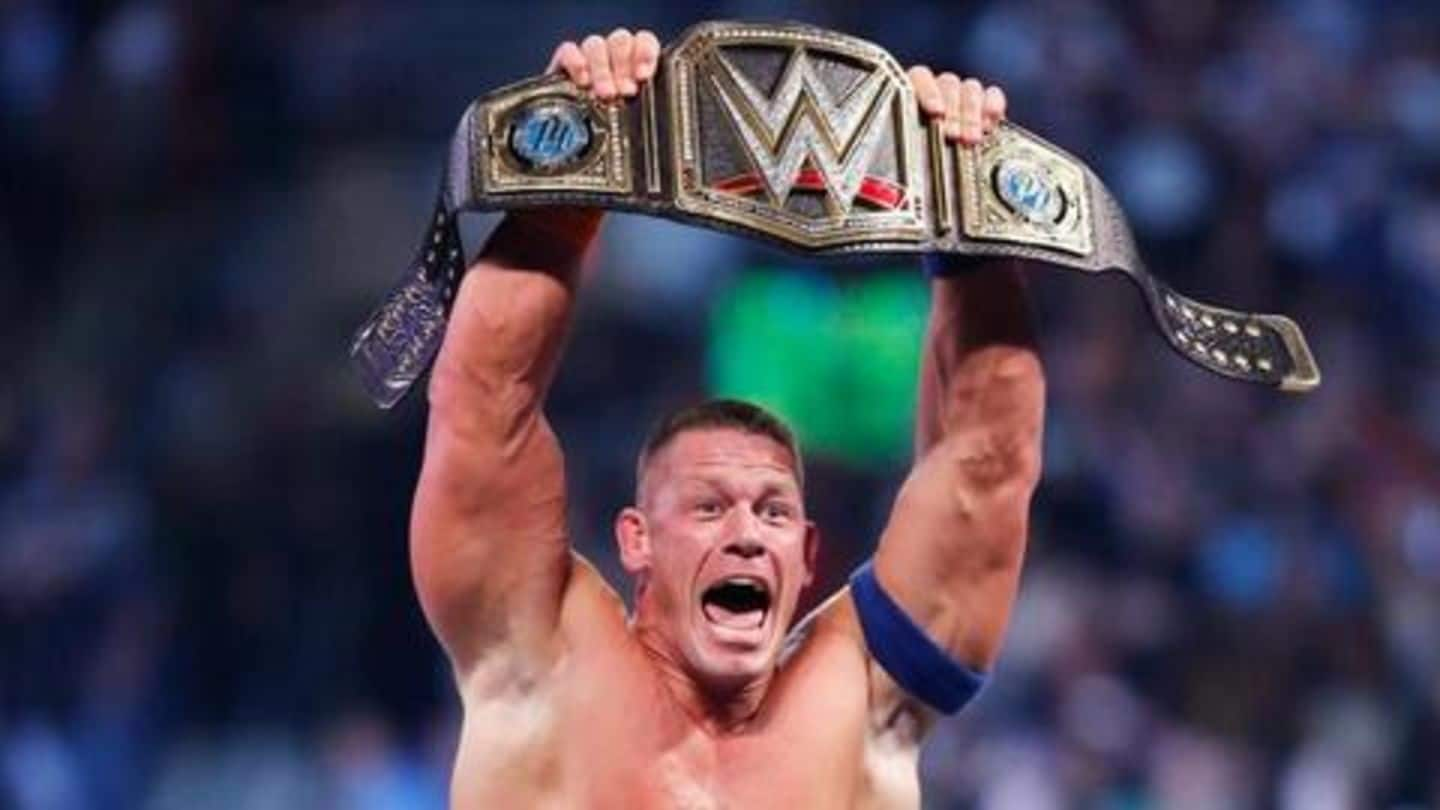 John Cena is undoubtedly one of the greatest superstars to have ever step foot in a WWE ring, and being a record 16-time world champion does prove it. Having served WWE for almost 20 years, he has become a fan favorite. He has still a lot to offer, despite being a part-timer now. In the same light, we rank his greatest moments so far.
Making his debut against a future Hall of Famer
We start off with his debut, in 2002, when he responded to an open challenge from Kurt Angle. While Angle, along with the entire WWE Universe, wondered who he is, from the opening blow he landed on the Olympian until the near-fall finish in favor of Angle proved that Cena was not some jobber. As their rivalry intensified, Cena rose to stardom quite soon.
Defeats JBL for his first-ever WWE Championship
Winning a championship for the first time is always special. While the first-ever championship of Cena was the US Championship, his first-ever WWE Championship win came at WrestleMania 21, when he defeated John Bradshaw Layfield (JBL). Since then, Cena displayed the characteristics of a true champion, as he became a proper world championship material in the next few years.
Wins his first-ever Royal Rumble in a shocking fashion
After winning his first WWE Championship, Cena became a hit among the fans. In October 2007, Cena suffered a legitimate injury that ruled him out for seven months. However, it was in January, he made his shocking early return at the Royal Rumble, as he entered at number 30 and eliminated Triple H to win the tournament for the first time.
Goes on to face The Rock, twice, on Grandest Stage
It was in 2010 when Cena started a feud with The Rock, as the two set up a WrestleMania match. While Cena ended up losing it at WrestleMania 28, he was not done with him as he faced him again at WrestleMania 29 for the WWE Championship and won his 11th title. This gave another significant boost to his already illustrious career.
Winning the record 16th World Championship
The greatest moment in the career of Cena has to be the occasion when he defeated AJ Styles at Royal Rumble 2017 to win the WWE Championship. As a result, he won it for a record 16th occasion, tying himself with Hall of Famer Ric Flair. While it cemented his legacy, he lost it just two weeks later at Elimination Chamber to Bray Wyatt.