WWE: List of the shortest non-dwarf wrestlers
WWE: List of the shortest non-dwarf wrestlers
Nov 11, 2019, 07:11 pm
2 min read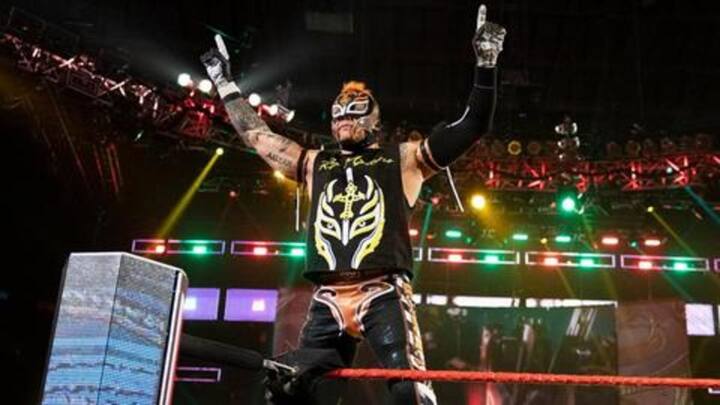 WWE is a great form of sports-entertainment, involving professional wrestlers. While there are several different kinds of wrestlers, WWE has dealt with most of them, including stars with unconventional physiques. On the same note, we take a look at the shortest men's wrestlers in the promotion so far, who do not fall in the dwarf category.
The shortest Japanese and a cruiserweight legend
We start the list with a Japanese legend, in the form of Tajiri. While he rose to fame in ECW, he is one of the rare Japanese wrestlers to have had a fair amount of success in the USA. He was well-known for his green mist, as the 5 feet 9 inch guy won three cruiserweight titles.
A true American and tag-team champion
Next up, is an American superstar, Brian Kendrick. Owing to his short height of 5'8" and his well-maintained physique, he looks relatively young, but is a veteran. He has had a rich stint in WWE, and won the Cruiserweight Championship on one occasion, while he is also a two-time tag-team champion, along with Paul London.
A Mexican with great athletic skills
Now, we move to the Mexican luchadors, who are generally known for their short height, as Sin Cara is only 5'7". Originally of Mexican descent, he has made a name for himself in the USA and WWE. Although he is yet to become a singles champion, he once won the NXT Tag Team Championship, with Kalisto.
Another Mexican who can match the likes of Cara
Talking about Cara's tag-team partner in NXT, Kalisto too features in this list. Another masked wrestler, he has enjoyed greater success than his partner. Besides winning the NXT Tag-Team Championship, he is also a cruiserweight and the US Champion. Known for his sound athleticism, he also won WWE's Slammy Award for OMG Shocking Moment of the Year in 2015.
The greatest Mexican legend of all-time
The list cannot be complete without the name of Rey Mysterio. He is not only a Mexican legend, but also the greatest masked wrestlers of all-time. With a height of 5'6", Mysterio has done wonders across weight divisions and is also a three-time world champion. He is also a Grand Slam Champion of WWE. Need we say more?