WWE: Superstars who could participate in Stone Cold's final match
WWE: Superstars who could participate in Stone Cold's final match
Sep 27, 2019, 01:35 pm
3 min read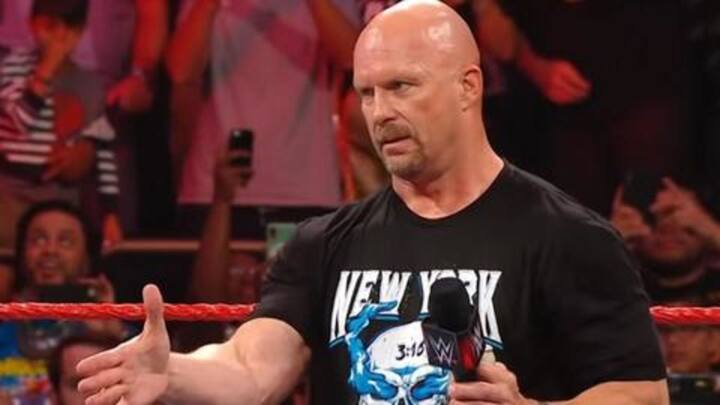 WWE Hall of Famer Stone Cold Steve Austin is no longer an active in-ring performer. However, upon being asked about the possibility to participate in one last match, Austin said that he would be open to returning, but is not sure if that would ever happen. Considering he returns, we analyze the superstars he could face in the final match of his career.
Can Austin end his career in a phenomenal manner?
The last time Austin was in the WWE ring was a couple of weeks back on Raw, where he was confronted by the reigning US Champion, AJ Styles. Styles was at the receiving end, having fallen victim to two stunners, the same night. Hence, Styles would eye revenge, while Austin would look to tame the Phenomenal One and end his career on a high.
The Fiend would look to end Austin's career for good
Bray Wyatt has completely terrorized WWE roster, thanks to his scary gimmick of The Fiend. While he teased to take out Austin a couple of weeks back, he conspicuously didn't. If Austin decides to have one final match, Fiend could well be the one to answer his challenge. However, it would be one of the scariest matches in Austin's career to date.
Anyone, who has been following WWE would have noticed Kevin Owens using Austin's signature finishing maneuver, Stunner, over a number of current superstars. This could well allow Austin to go after Owens and challenge him in his final career match. Furthermore, in case Austin loses, he is likely to pass on the torch to Owens, who could carry on stunning the deserving superstars.
End of an Era: Chapter 2!
In case one remembers, one of the glorious rivalries of Austin during his prime days used to be against The Rock. While Rock might have retired now, he never got to have a proper farewell match. Thus, chances are WWE could pit both these legends against each other in their final match, which could also officially mark the end of another glorious era.
Take the boss out for total control
Now, this is something the fans would absolutely love to see. The rich rivalry between Austin and Vince McMahon never seems to get old. Meanwhile, Vince is looking to shift his focus to XFL, rather than WWE. Thus, a plot could be set up as Austin could face Vince in his final match, with the latter losing and the former gaining control of WWE.